FINANCIAL ASSISTANCE FOR MILITARY & VETERANS
At Western Tech, we love our military and veterans. THANK YOU for your service.
Western Tech supports the right of Veterans to use their earned benefits to gain career skills at the college or institution of their choice.
JOIN THE MOVEMENT FOR FREE AND TELL YOUR STORY: http://vetsforcareered.org
We're proud to offer the following to you and your family:
Up to 10% tuition discount (if qualify). This discount is for all branches of active duty, reserve service members, honorably discharged veterans, and National Guard members, as well as dependents.
Special Advisors to assist with military and VA benefits.
Military-friendly change of orders withdrawal policy
Western Technical College is a member of the Army Continuing Education System, and our campus in El Paso is close to Fort Bliss, making it easy to attend classes. Plus, with experienced instructors, small class sizes, and modern, spacious facilities, there's simply no better place to start this next chapter in your life.
MEET OUR MILITARY & VETERANS TEAM
Christina Rivera
crivera@westerntech.edu
(915)760-8174
Veronica Felix
vfelix@westerntech.edu
(915)760-8107
Veterans Educational Benefits:
The Veterans Affairs (VA) Office assists all students attending Western Technical College using education benefits under the Department of Veterans Affairs Educational Assistance Programs pursuit of a Bachelor, Associate, or Certificate Degree. Our goal is to provide the pertinent information required to all our VA students attending Western Technical College.
Veterans are afforded the same rights and must meet all academic requirements and maintain the same academic standards as any student attending Western Technical College.
The Western Technical College strategy is 100% synchronized with the "Principles of Excellence" designed to facilitate veteran success in higher education promoted in a July 2013, document produced by the U.S. Departments of Education, Veterans Affairs, Defense, and Labor.
For more information about VA educational benefits, please contact the Department of Veterans Affairs at 1-888-GI BILL-1 (1-888-442-4551) or visit their website at: https://www.va.gov/
WESTERN TECHNICAL COLLEGE EARNS 2022-2023 MILITARY FRIENDLY ® SCHOOL DESIGNATION
El Paso, Tx – August 9, 2022- Western Technical College announced today that it has earned the 2023-2024 Military Friendly ® School designation. Institutions earning the Military Friendly ® School designation were evaluated using both public data sources and responses from a proprietary survey. More than 1,800 schools participated in the 2023-2024 survey with 665 earning special awards for going above the standard.
The 2023-2024 Military Friendly® Schools list will be published in the May and October issue of G.I. Jobs magazine and can be found at www.militaryfriendly.com.
This is the 8th year in a row!
Keep Going: Continue Your Education | Partners with Integrated Defense Applications
At Western Tech, we love our military and veterans! That's why we've partnered with Integrated Defense Applications to make it easier for you to further your education.  Western Tech is offering you college credit for certain IDA courses.  For more information or you have your credits evaluated, contact your VA representative.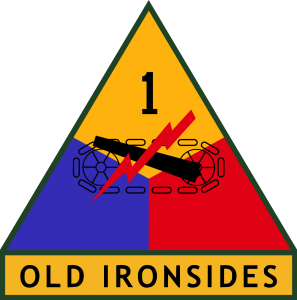 VETERAN ASSISTANCE PROGRAMS
The Post-9/11 GI Bill® (Chapter 33)
The Post-9/11 GI Bill® is an education benefit program for individuals who served on active duty after September 10, 2001.  Some Service members may also transfer unused GI Bill® benefits to their dependents.
Montgomery GI Bill® – Active Duty (MGIB-AD/Chapter 30)
The MGIB-AD program provides education benefits to Veterans and Servicemembers who have at least two years of active duty.
Montgomery GI Bill® – Selected Reserve (MGIB-SR/Chapter 1606)
The MGIB-SR program provides education benefits to persons who enter into a six-year obligation to serve in the Selected Reserve of the Army, Navy, Air Force, Marine Corps, and Coast Guard, and the Army and Air National Guard.
Veteran Readiness and Employment (VR&E)
VR&E is a program designed to help Veterans with service-connected disabilities become suitably employed, maintain employment, or achieve independence in daily living.
Survivors and Dependents Educational Assistance Chapter 35
The Dependent Educational Assistance is for dependents of veterans who were disabled, killed, or missing while on active-duty.
All four service branches and the U.S. Coast Guard offer financial assistance for voluntary, off-duty education programs in support of service members' personal and professional goals. The program is open to officers, warrant officers and enlisted active duty service personnel. In addition, members of the National Guard and Reserve Components may be eligible for TA based on their service eligibility. To be eligible for TA, an enlisted service member must have enough time remaining in service to complete the course for which he or she has applied. After the completion of a course, an officer using TA must fulfill a service obligation that runs parallel with – not in addition to – any existing service obligation.
VA BENEFITS CHECKLIST
Once you are registered to attend Western Technical College, it will necessary to provide the documents listed below:
Copy of your current (issued in last 6 months) "Certificate of Eligibility (received from the VA after completing form 22-1990 at 

https://www.va.gov/education/how-to-apply/

see below) [Form 22-1995: Change of Program or Place of Training for those students who have used their benefits in the past.]

DD-214
Joint Service Transcripts (military transcripts) (Unofficial copy is acceptable)
Academic Transcripts (unohttps://www.uscg.mil/fficial copy is acceptable) from all previously attended post-secondary school(s), (anything above high school).
NOTE:  It is important to provide these documents.
If you have attended any post-secondary training, your certification to the VA will be delayed until all transcript(s) are received.
If you have not attended any college level program, please send a letter or email stating that you do not have previous college education to report.
Please provide the above-mentioned items as soon as possible. You can send the documents either by fax, e-mail, or regular mail.
If you have not applied for your VA benefits online, you will need to go https://www.va.gov/education/how-to-apply/ The Certificate of Eligibility, will be sent from the VA after they complete the processing of your online application.
WTC VA Consumer Report Guide