REFRIGERATION & HVAC TECHNOLOGY
Are you looking for a career that's in high demand, one with continuous technological advancements? Then training to be an HVAC Technician is a smart choice. The Heating, Ventilation, Air Conditioning, and Refrigeration industry is slated to have 15 percent job growth through 2026.* These jobs cannot be outsourced or downsized and will only increase in demand!
Rapid advances in technology are fueling the demand for trained technicians who can work on complex residential and commercial heating, air conditioning and refrigeration systems. When you train at Western Tech, you'll develop the skills to diagnose, repair and perform preventive maintenance on these systems.

Start Your Career Today!
Fields marked with an * are required
By submitting this form, you give express written consent for Western Technical College to contact you regarding our programs and services using email, telephone, or text. Message and data rates may apply. For more information: (888) 212-8820.
WORK OUTSIDE WITH A CAREER IN HVAC-R!
Learn From the Best: You'll learn from experienced instructors who have worked out in the field. Our instructors have over 160 years of combined experience in the HVAC industry and 80 years of combined teaching experience.
Spacious Training Facilities: Our HVAC & Refrigeration Lab has 14,600 square-feet of space with modern equipment, including all the major name-brand residential air conditioning, commercial air conditioning, and commercial refrigeration equipment, so you graduate with the skills and industry certifications today's employers are looking for.
Flexible Schedules: We know life can be hectic and that is why we offer three flexible schedules to choose from. Attend classes around what works best for you. Choose from day, afternoon or evening classes and complete your training in just 19 months!
Fast Track Program: Our Fast-Track program is driving futures forward…faster! You will be graduating before you know it, allowing you to start working and doing what you love in as little as 13.5 months! Ask us how!
Quality Tools: Our program positions you to be a step above your competition by providing you with a quality tool kit that includes your basic hand tools, industry-specific electrical testing equipment and professional-grade refrigeration gauges. These tools will boost you into your new career!
Certifications: You will have the opportunity to apply for the Texas Department of Licensing and Regulations Registered Technician License (will need to pass a background check in order to register for a technician license). Training also includes testing for the following different industry certifications below:
Environment Protection Agency (EPA 608 Certification)
R-410 Refrigerant Safety Certification
HVAC Excellence Employment Ready Electrical Certification.
North American Board of Certified Energy Practitioners Exam (NABCEP Associate Level Exam)
Internship Opportunities: Before you graduate, the time will come for you to put the skills you learned in the classroom and apply them in a Real World setting! As an Intern, you will have the opportunity to work hands on in a professional environment, network with other professionals in your field, explore different careers, and build your resume. You will have a dedicated Internship Coordinator that will personally work with you and many of our industry partners to provide you the exposure and experience you need to get ready for the Real World.
CAREER OPPORTUNITIES FOR HVAC-R TECHNICIANS
Air Conditioning Technician
Refrigeration Technician
HVAC Controls Technician
Sheet Metal Worker
HVAC System Installer
Building Maintenance Technician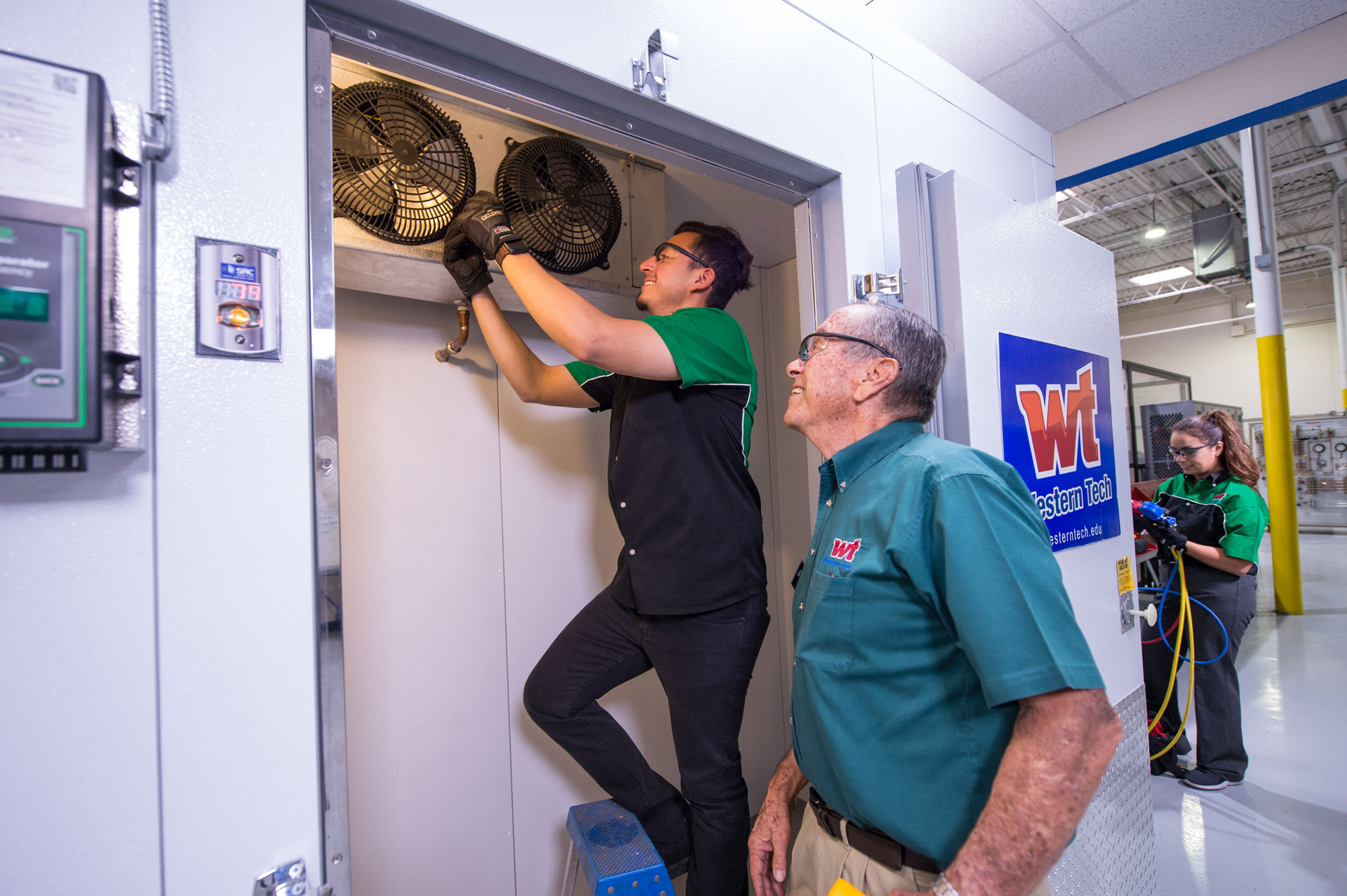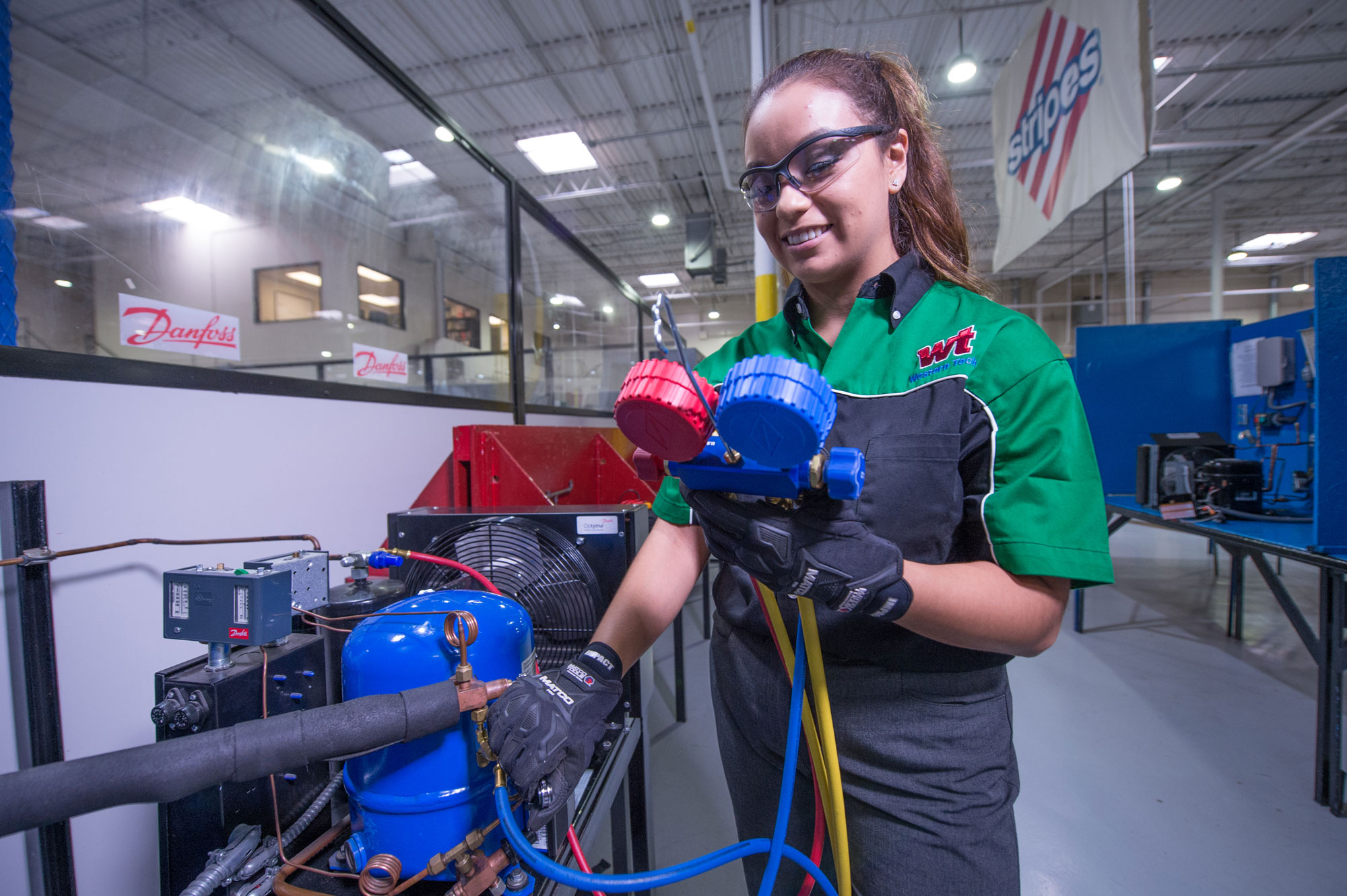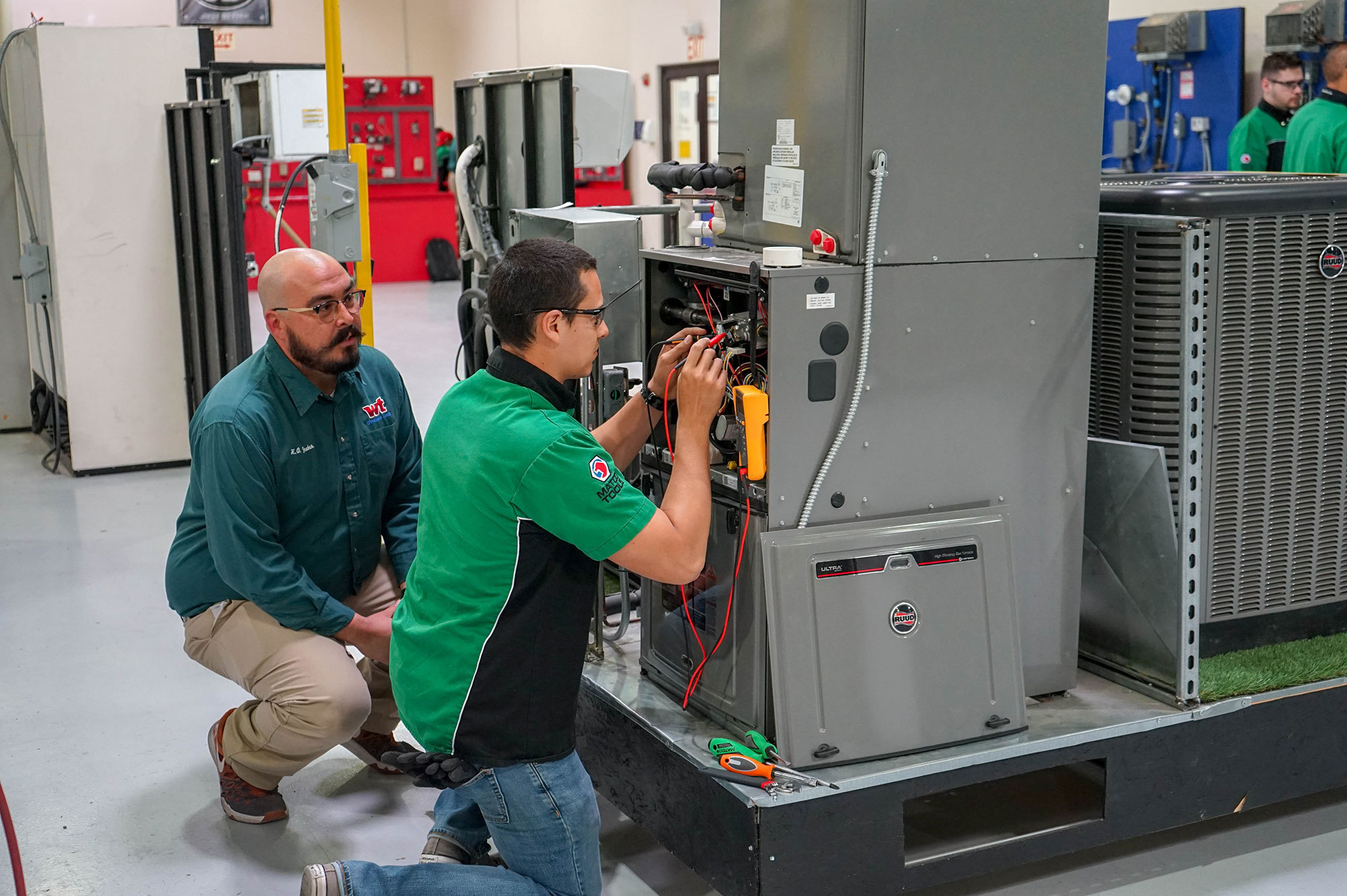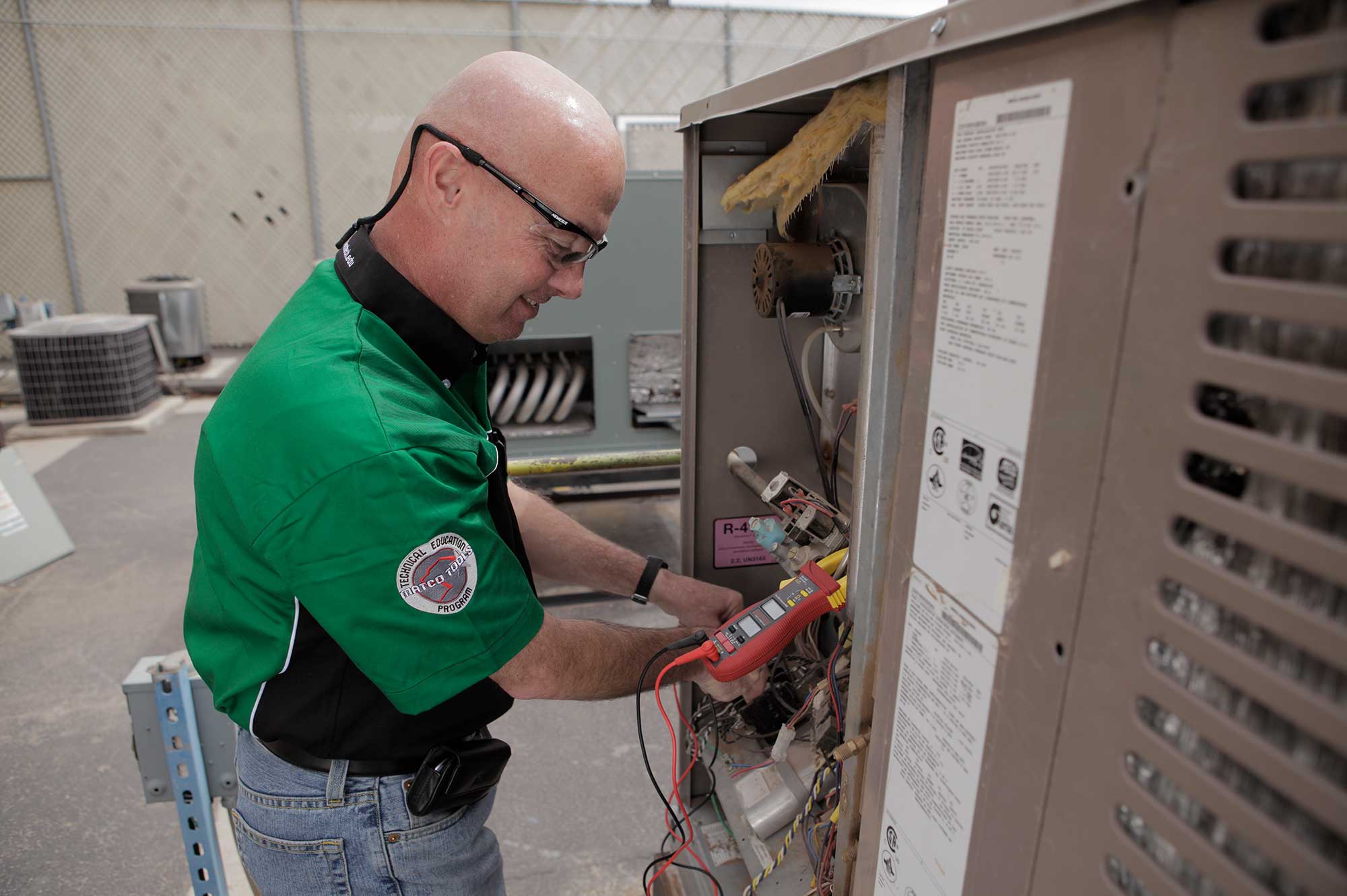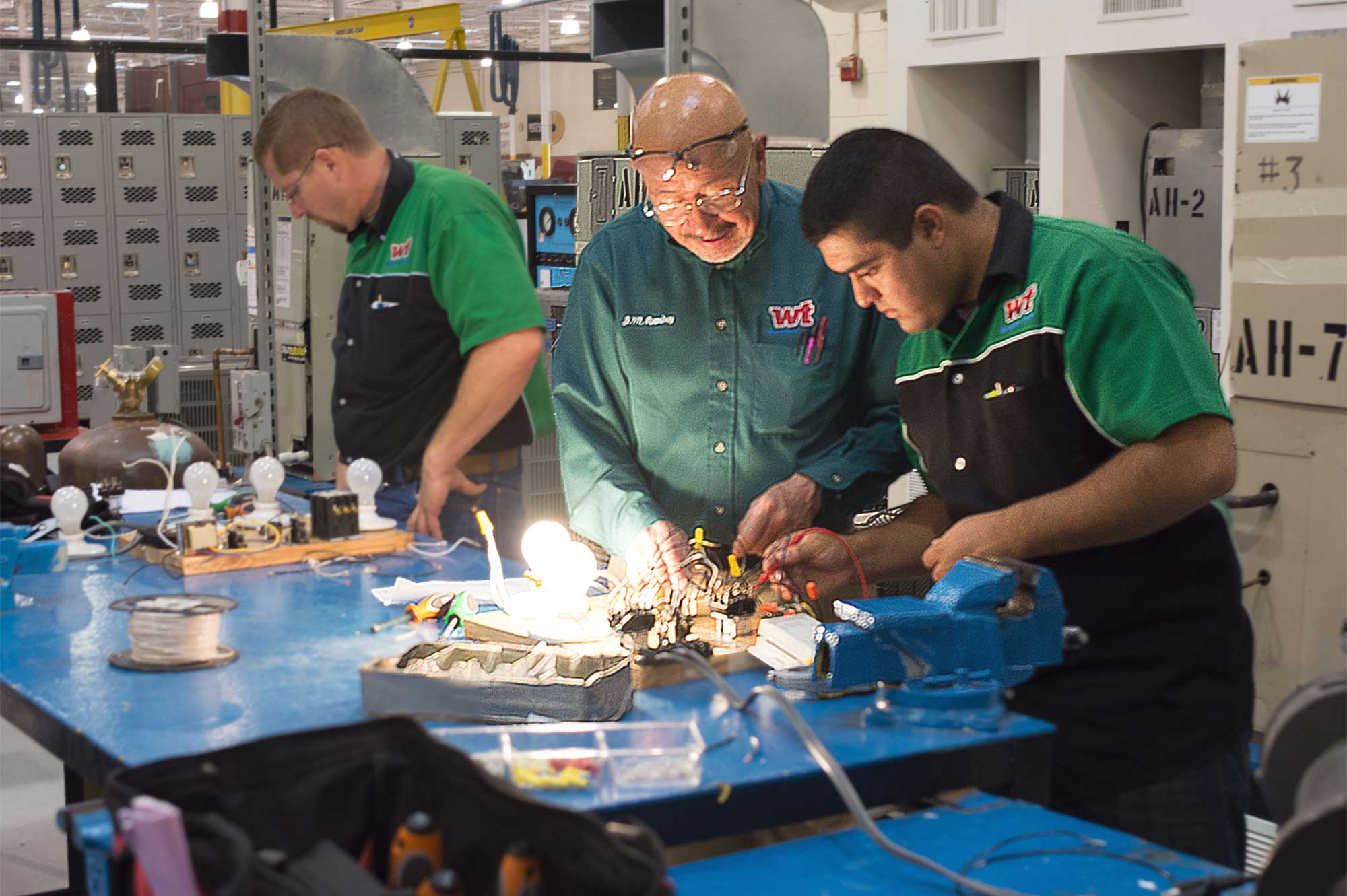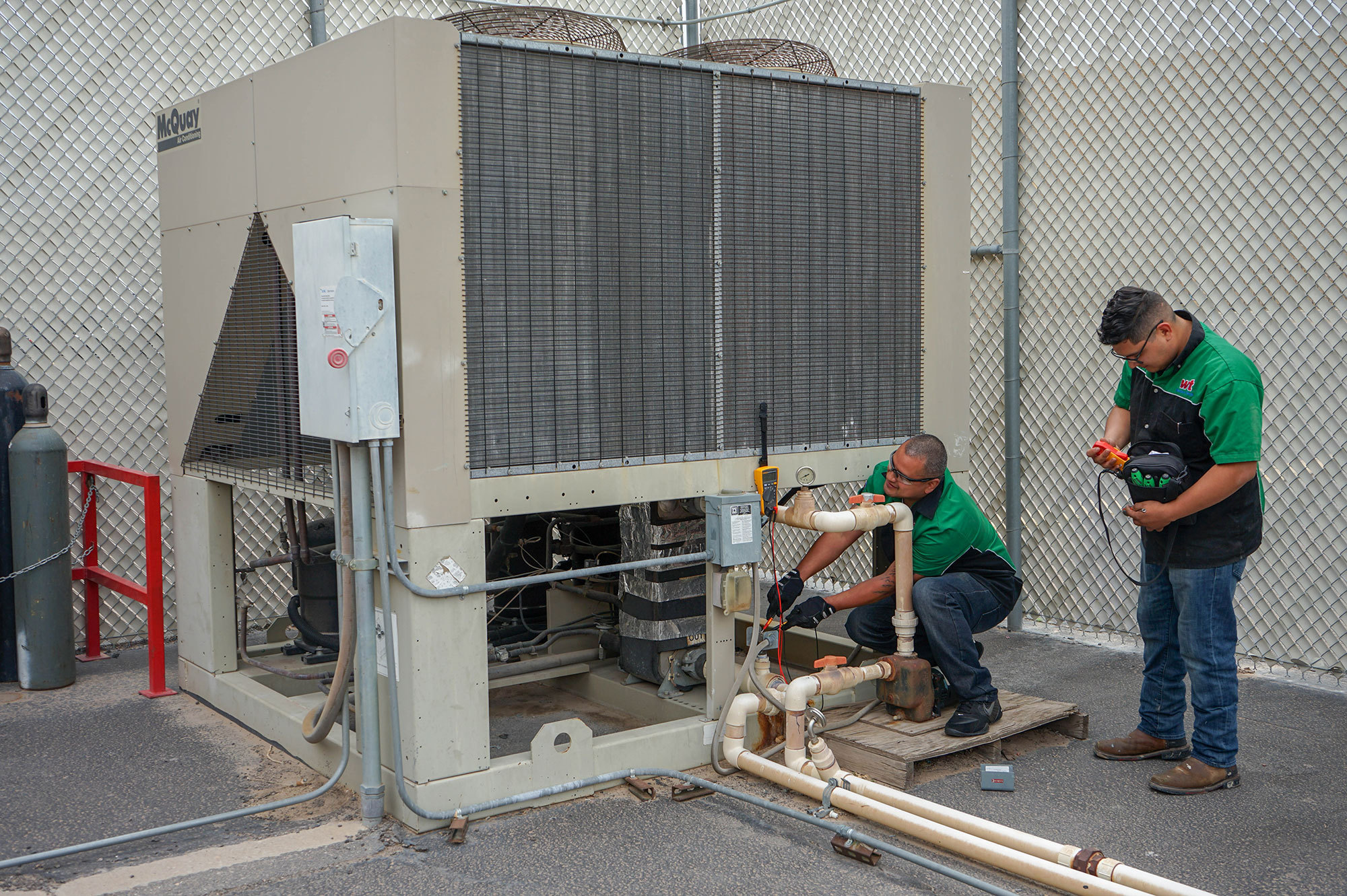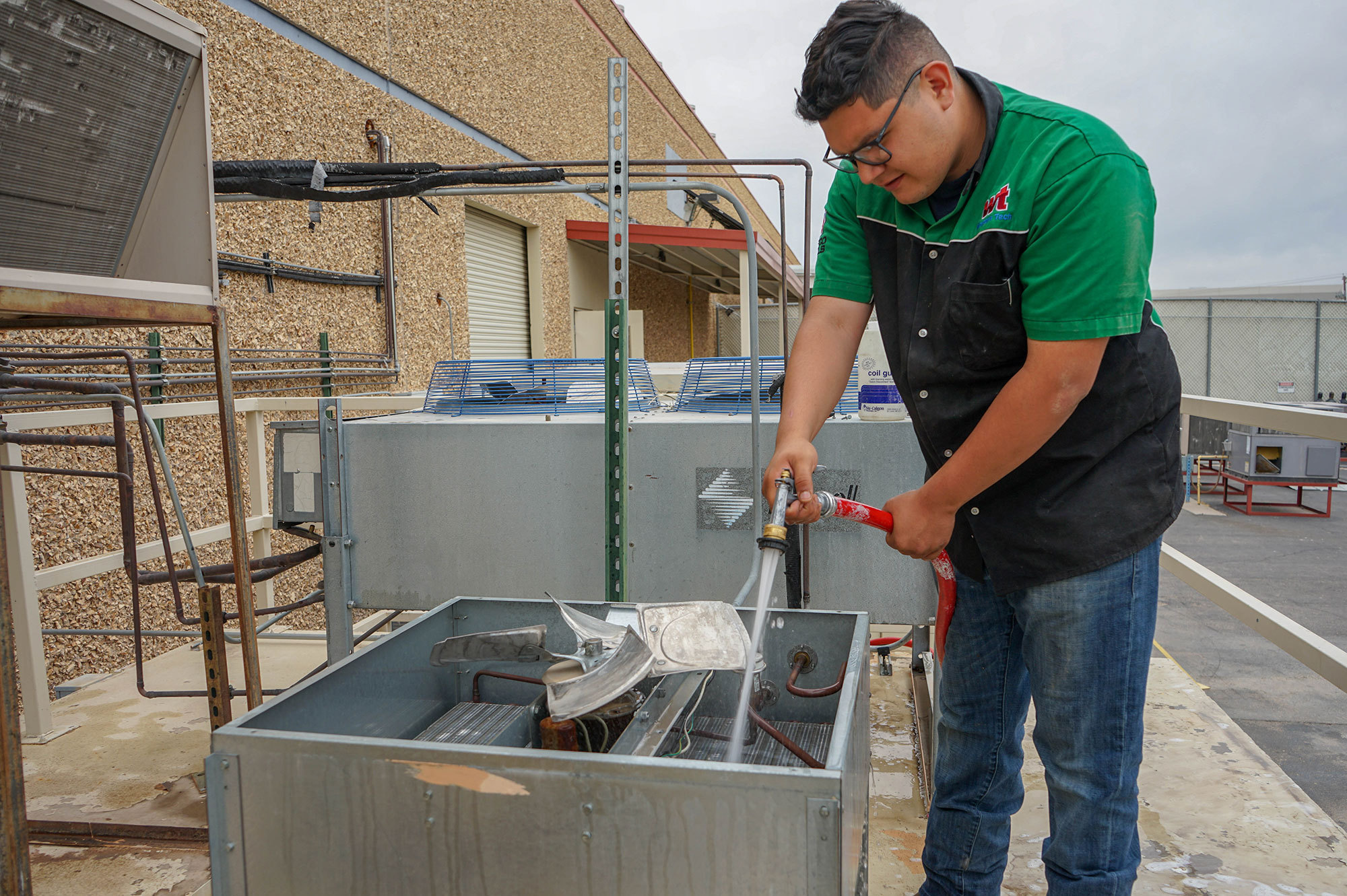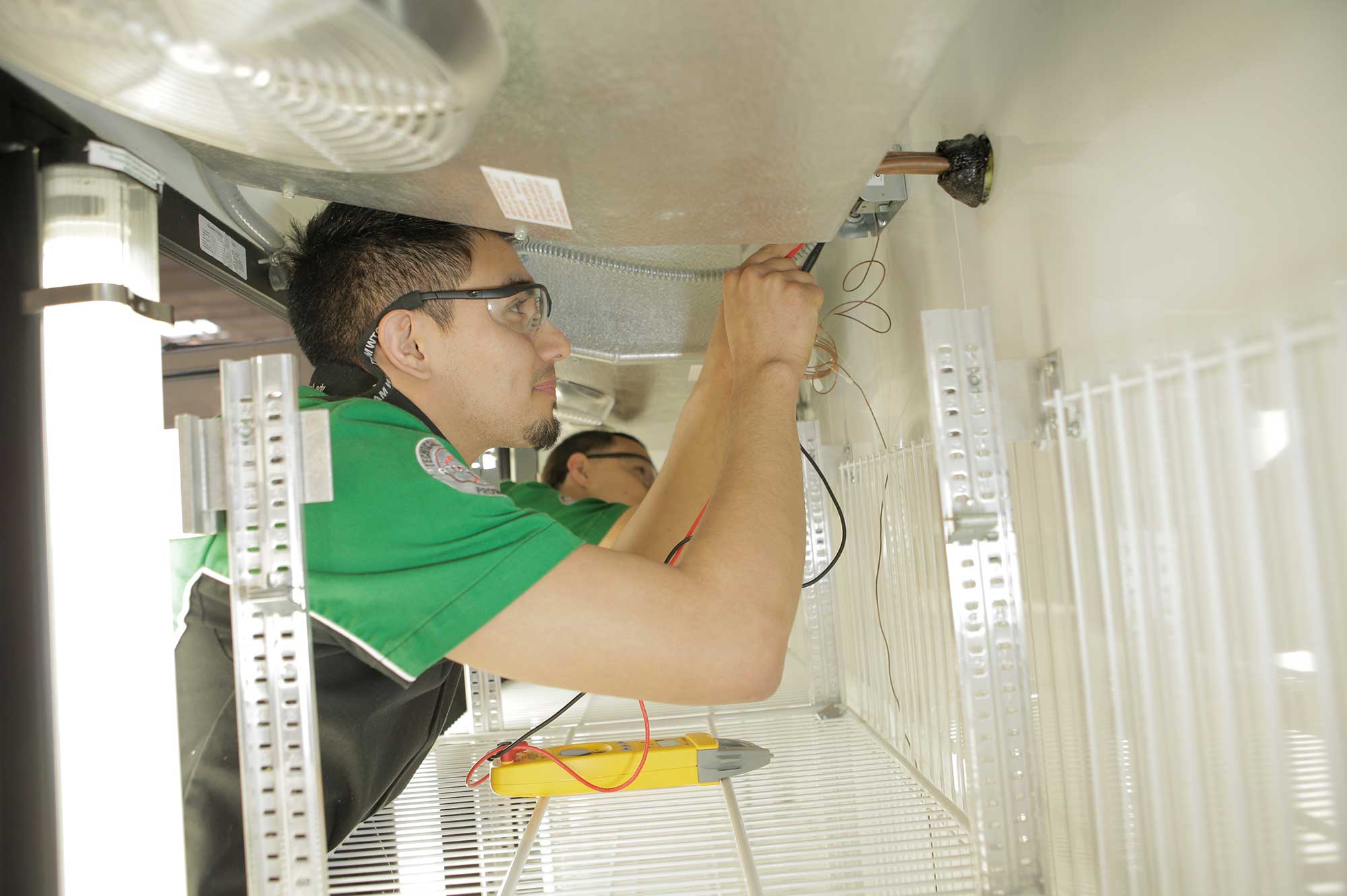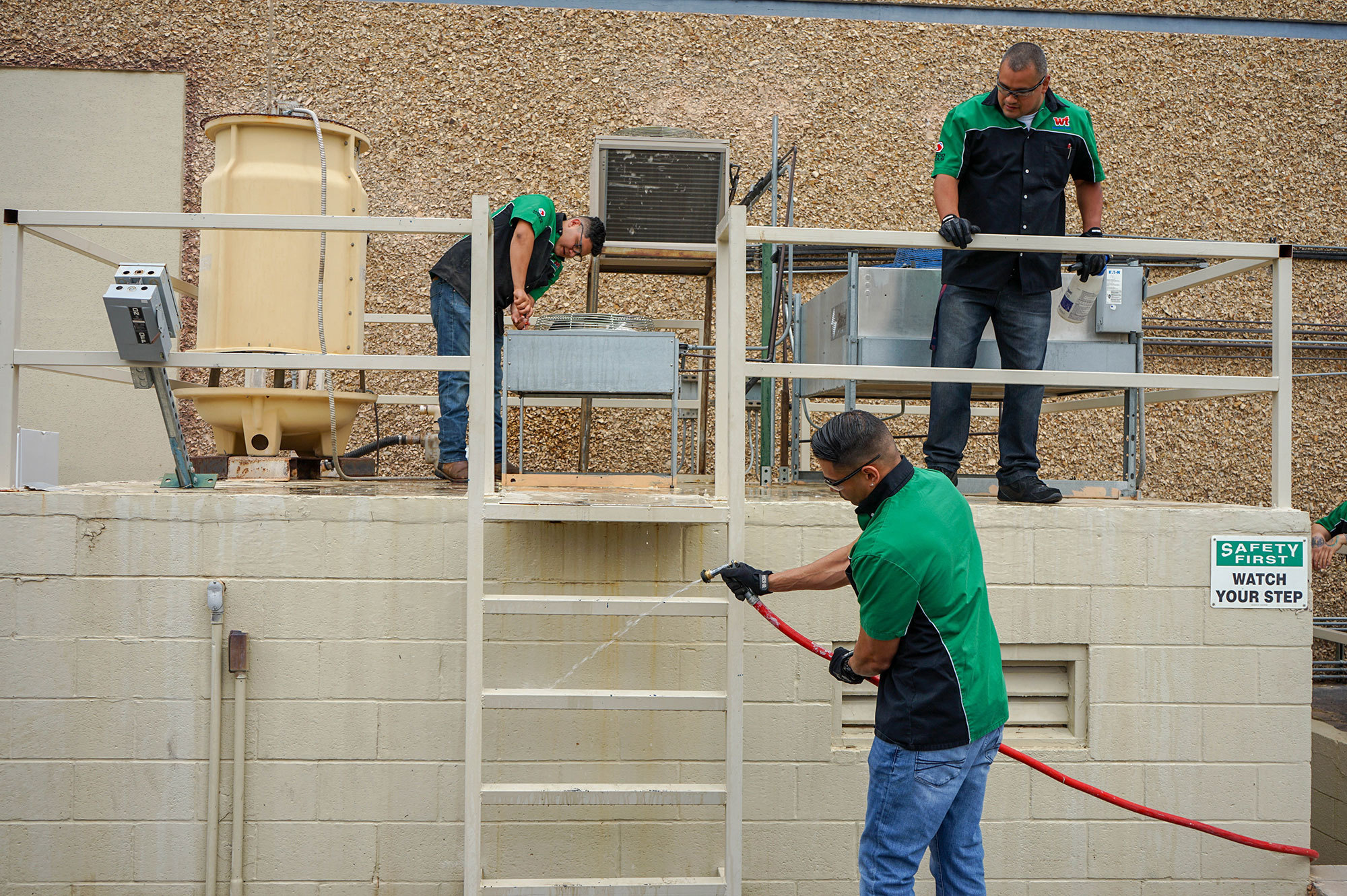 Equipped for Your Success
Dedicated classrooms for instruction
400 square-foot Training House
Sheet-metal fabrication room
Heat-pump trainers
Furnace air handler trainers
Package unit trainers
Commercial display trainers
Low-temp trainers
Medium-temp trainers
Ice machine trainers
Electrical motor control station
Brazing/soldering stations
Compu-Aire system 2100 Computer Room System
Commercial Walk in Freezer
Commercial Walk in Cooler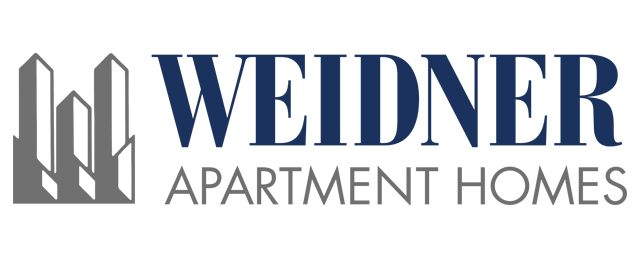 "Since 2013 Weidner Apartment Homes - Texas has collaborated with Western Technical College in El Paso,Tx. Weidner recruits recent graduates, who are HVAC certified, to fill our Service Intern positions. The graduates are always properly prepared to learn new skills, such as the Make-Ready process, plumbing, electrical, etc., to help make Weidner`s product A+. These highly talented individuals, most times, go on to promote into leadership positions within our Region. Our partnership with Western Technical College has been a huge success and we look forward to a long relationship." - Andrey Strok | National Maintenance Director
Additional Program and Outcomes Details
Additional Program and Outcomes Details can be found on our disclosures page.