Mopar Career Automotive Program (CAP)
There is a great demand for high quality and skilled automotive technicians at Stellantis Dealerships. This demand has outpaced the number of technicians the regular OEM (original equipment manufacturer) programs can produce. Stellantis dealerships are the first to look at high quality colleges like Western Technical College, to help their local dealers find the technicians they need. To help fill this need, Western Technical College has partnered with Mopar CAP and is now offering a Certificate of Level 2 Technical Training for Stellantis.
Start Your Career Today!
Fields marked with an * are required
By submitting this form, you give express written consent for Western Technical College to contact you regarding our programs and services using email, telephone, or text. Message and data rates may apply. For more information: (888) 212-8820.
The Service to Service Program
You Served Us. Now, Let Us Serve You: Western Technical College has partnered with Mopar CAP to provide soldiers transitioning out of the military in the Ft Bliss area an opportunity to obtain skills needed to work at Stellantis dealerships on some of the best brands in the industry – Chrysler, Dodge, Fiat, Jeep and Ram.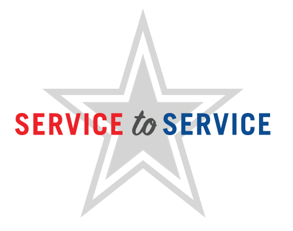 Certifications: Upon completion of this program, you will earn a Certificate of Completion and graduate as a Level 2 Technician with Mopar CAP.
Fast Track: We're driving futures forward….faster! You'll be graduating before you know it, allowing you to start working and doing what you love in only 12 weeks!
Learn From the Best: Western Tech takes great pride in training. Our instructors not only have ASE certifications but have gone through specialized training directly with Mopar. Your training will consist of extensive 50-hour weeks that combine classroom theory and Real-World hands-on training directly on Mopar equipment.
Hit the Ground Working: Be work ready! For 80 years Mopar has been the parts, service and customer care division of the former Chrysler Corporation, now Stellantis. Mopar services parts for Dodge, Chrysler, Jeep, Ram and Fiat and has 1,100 Mopar Express Lane Service Drivers across the country. Mopar Cap has 2,500 dealerships nation wide. Before you graduate, you will have the opportunity to start interviewing and working with a dealership in your interested area.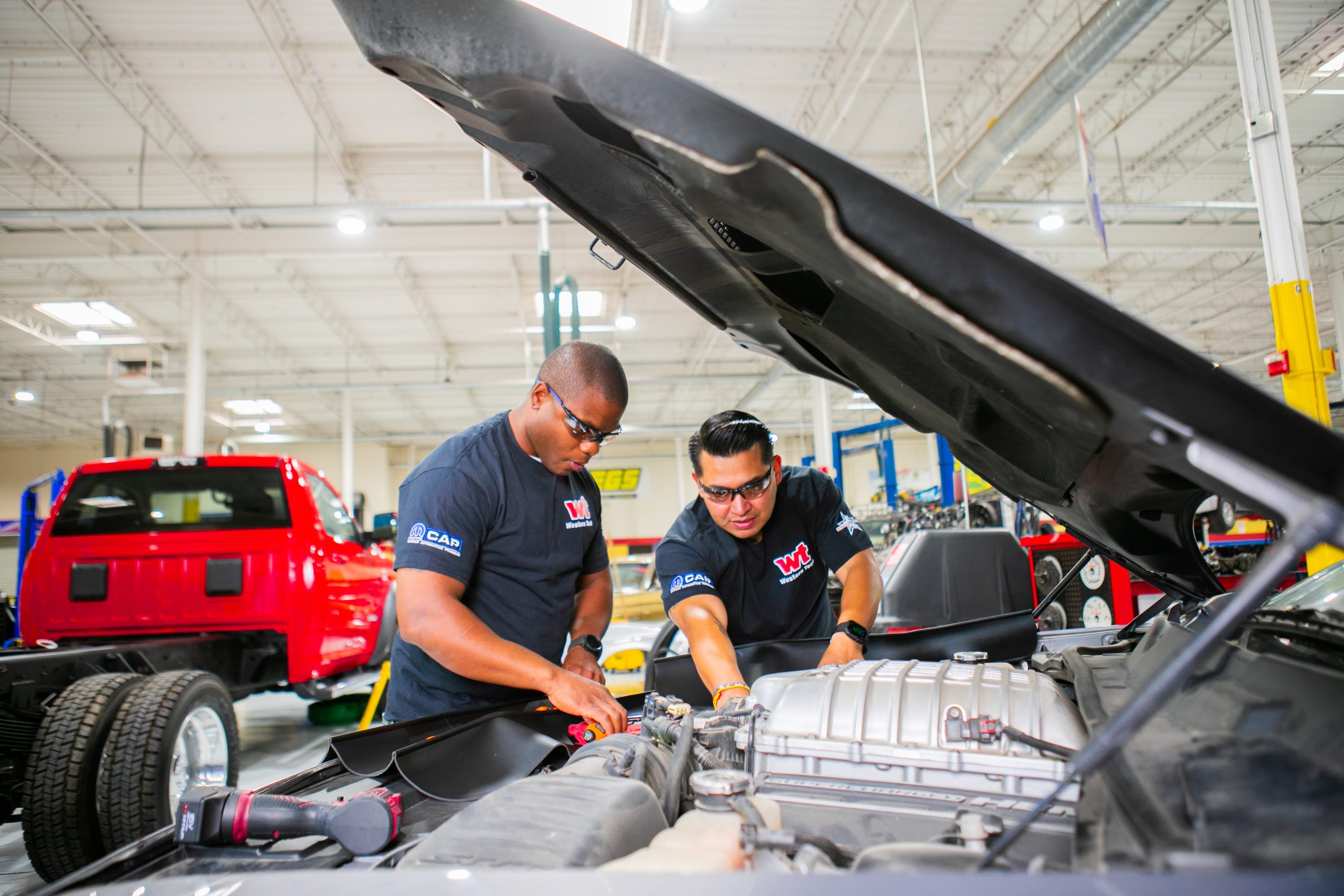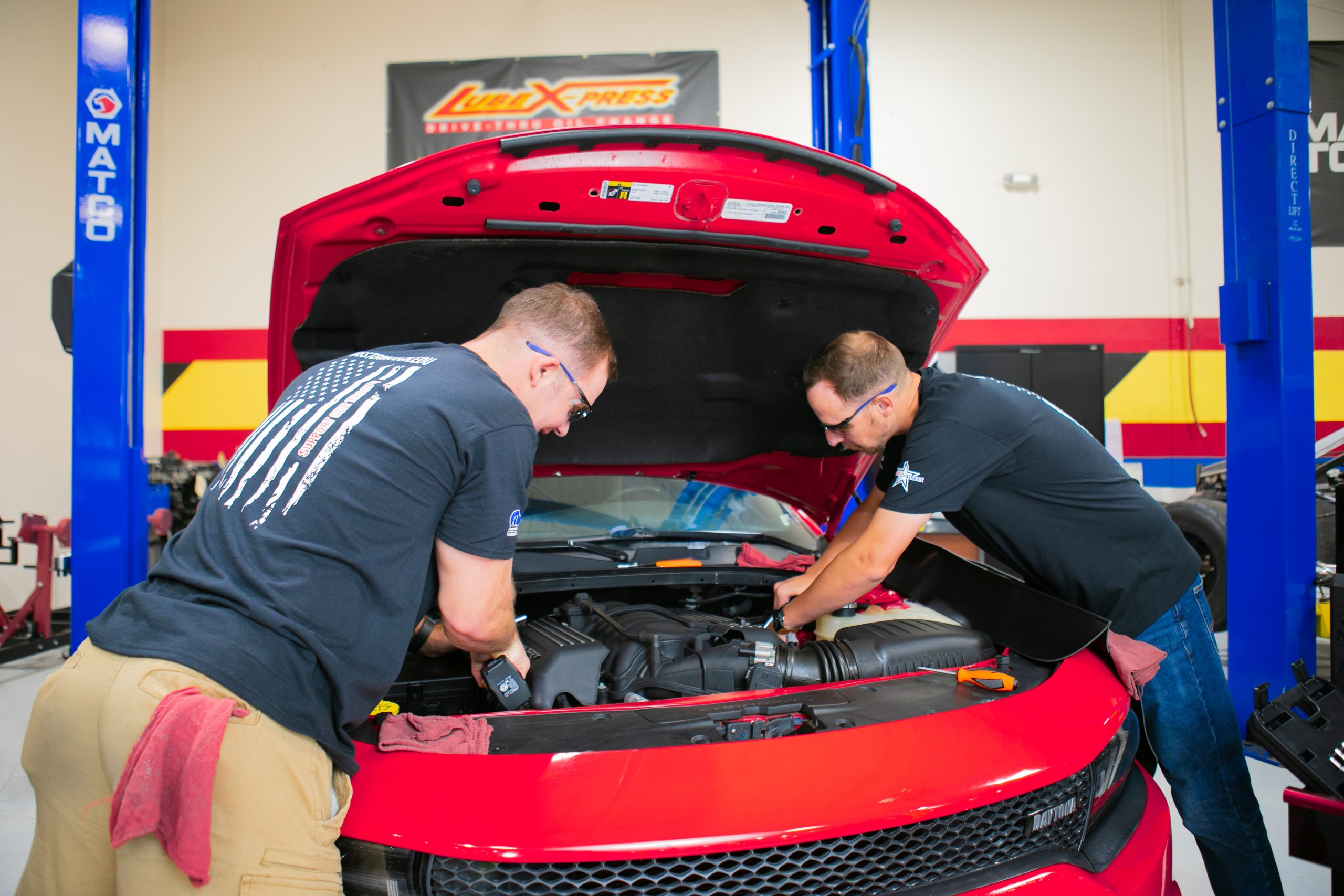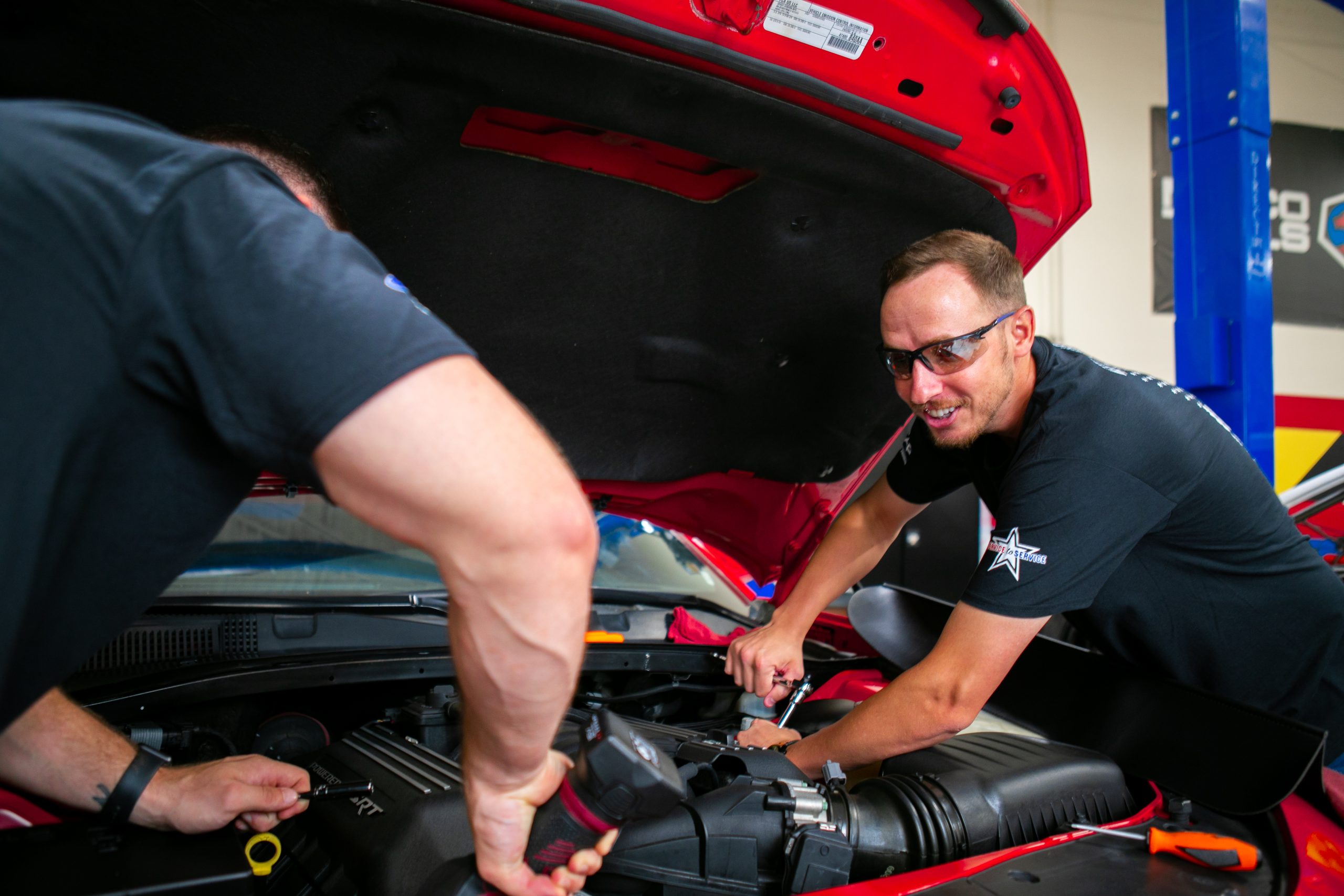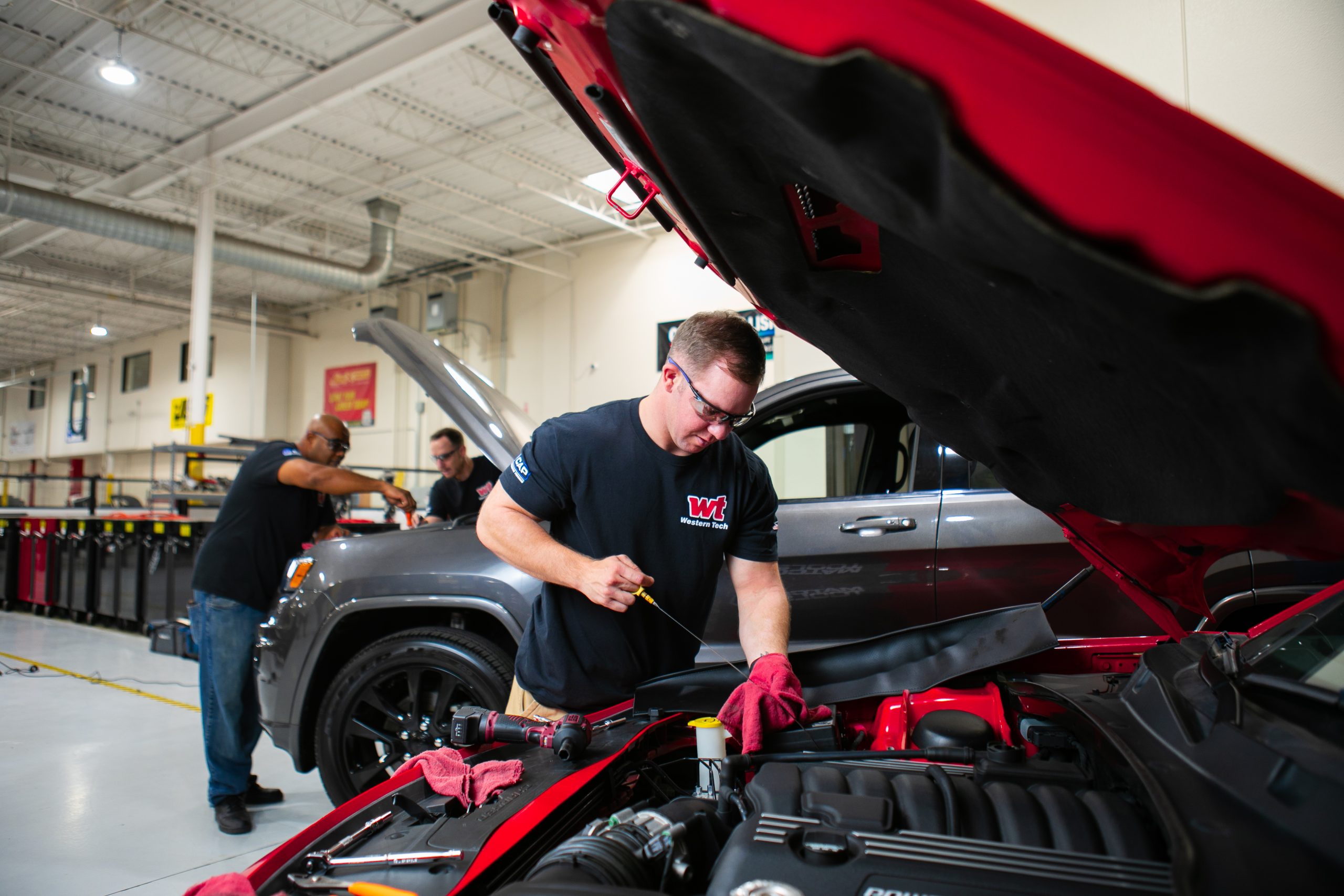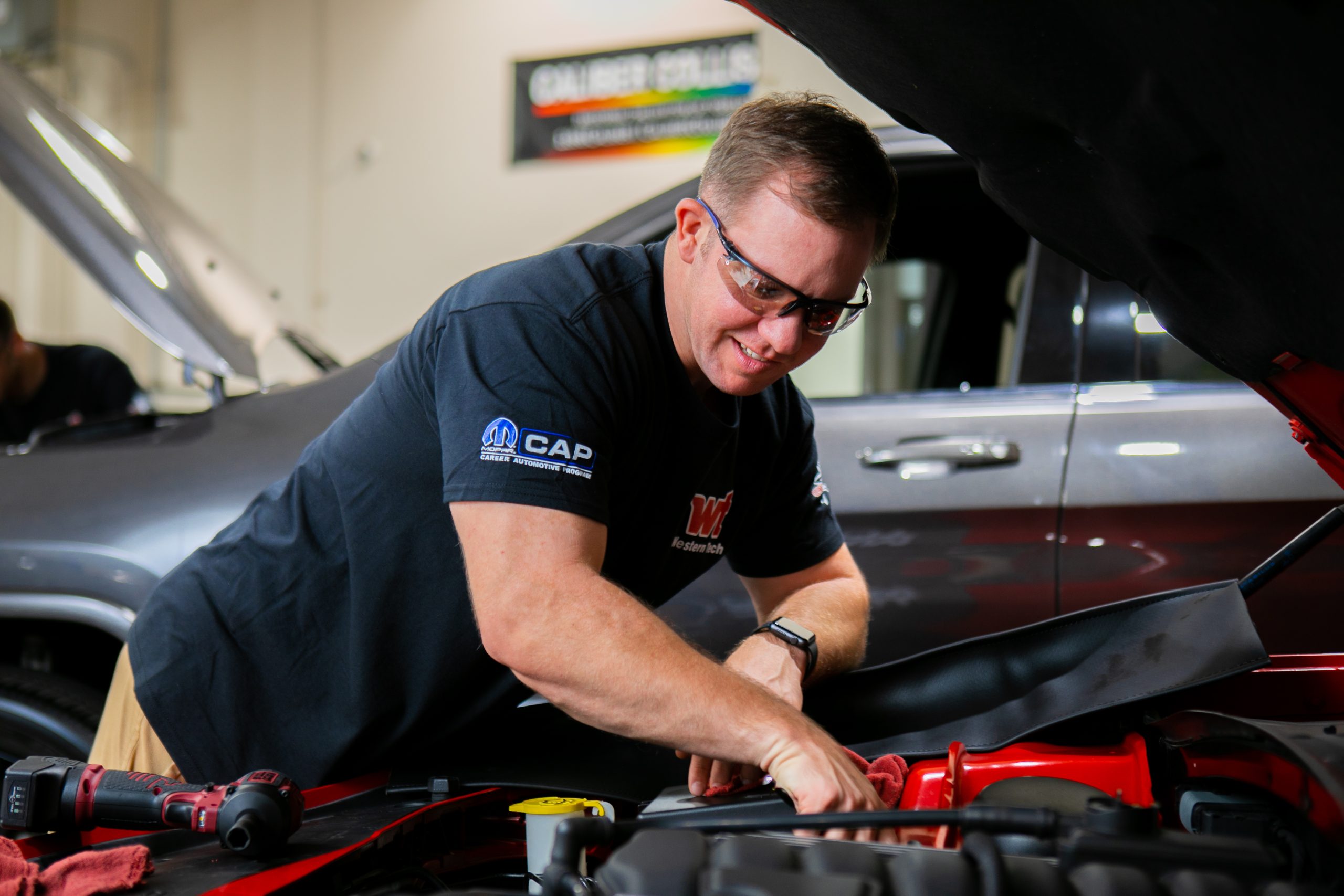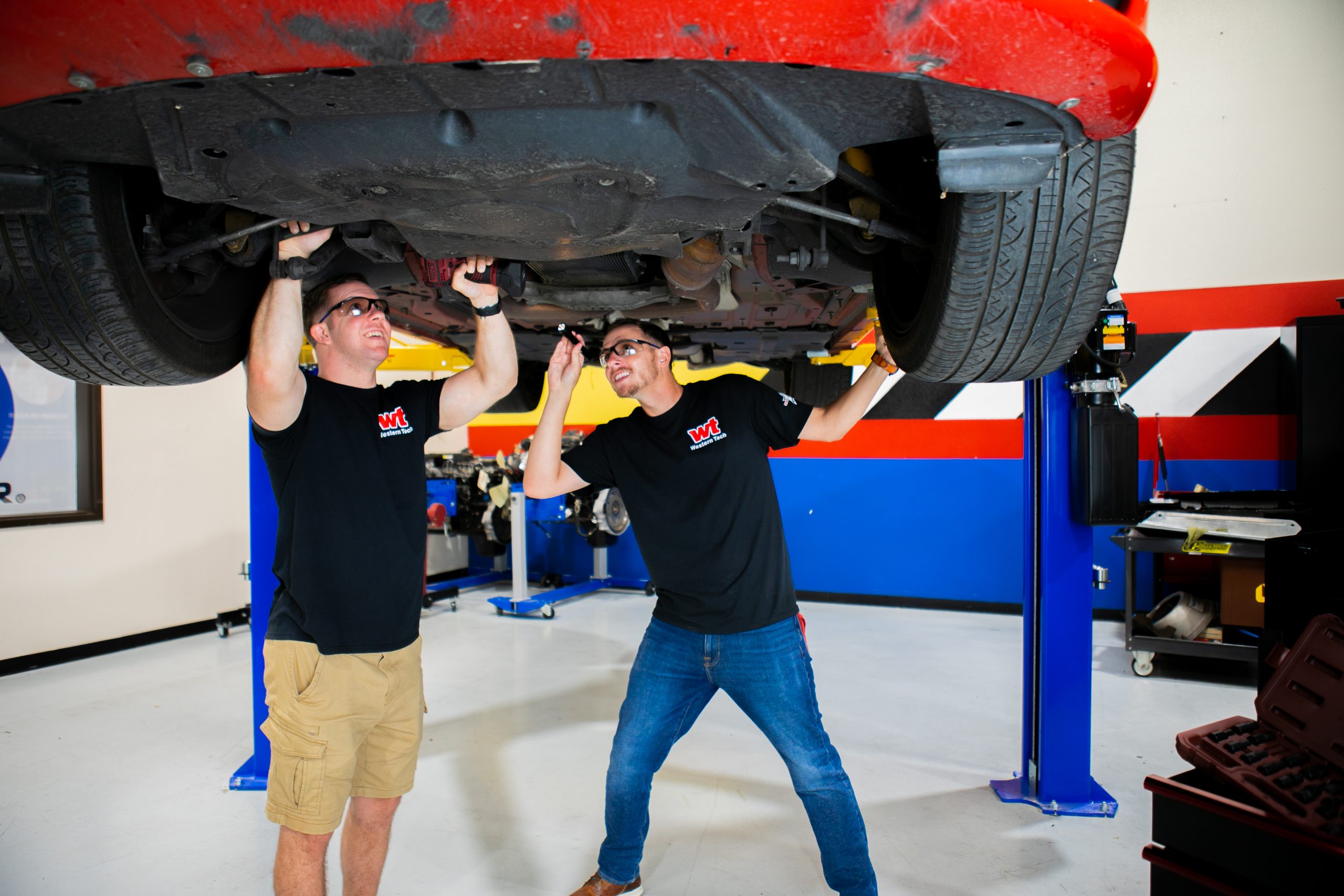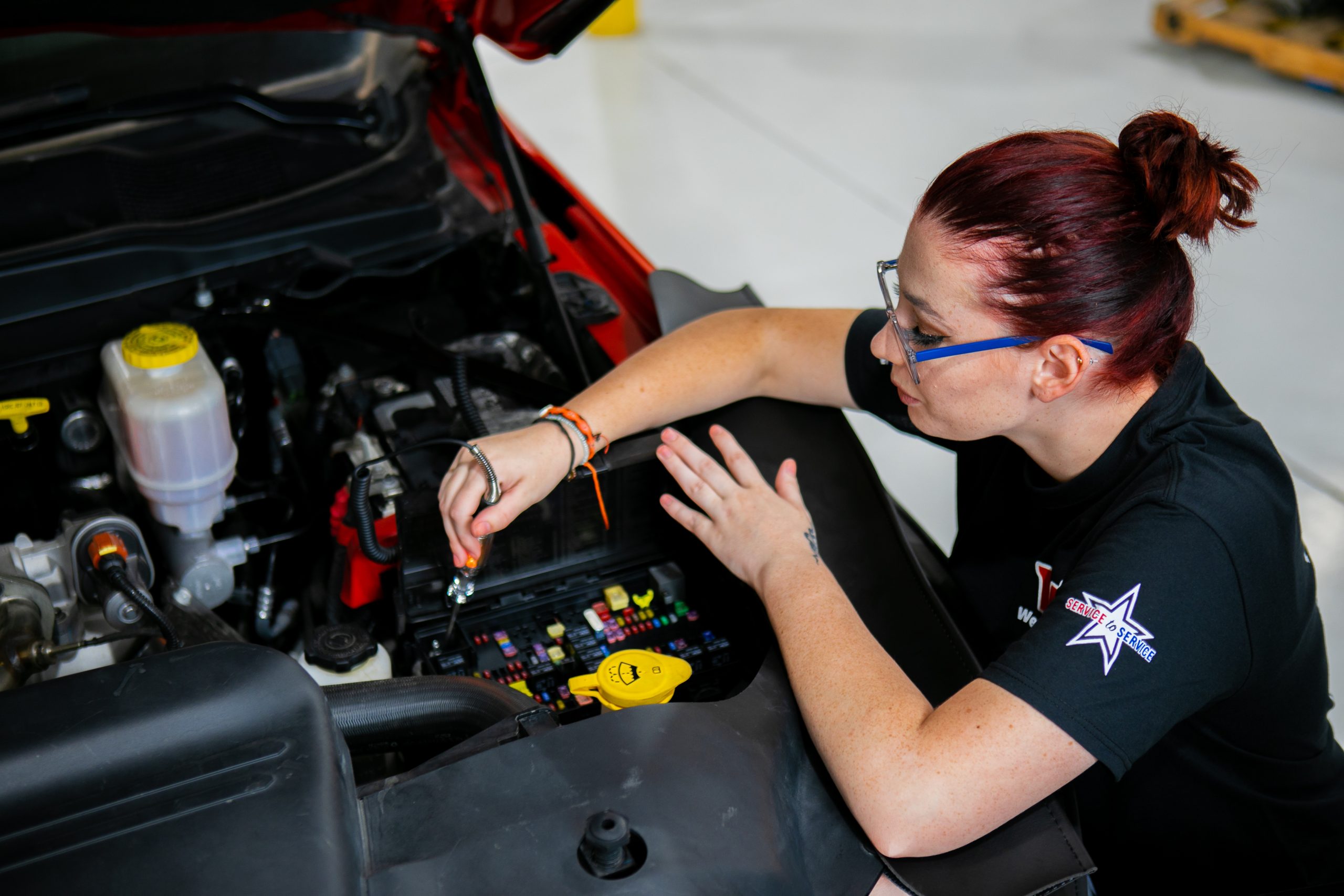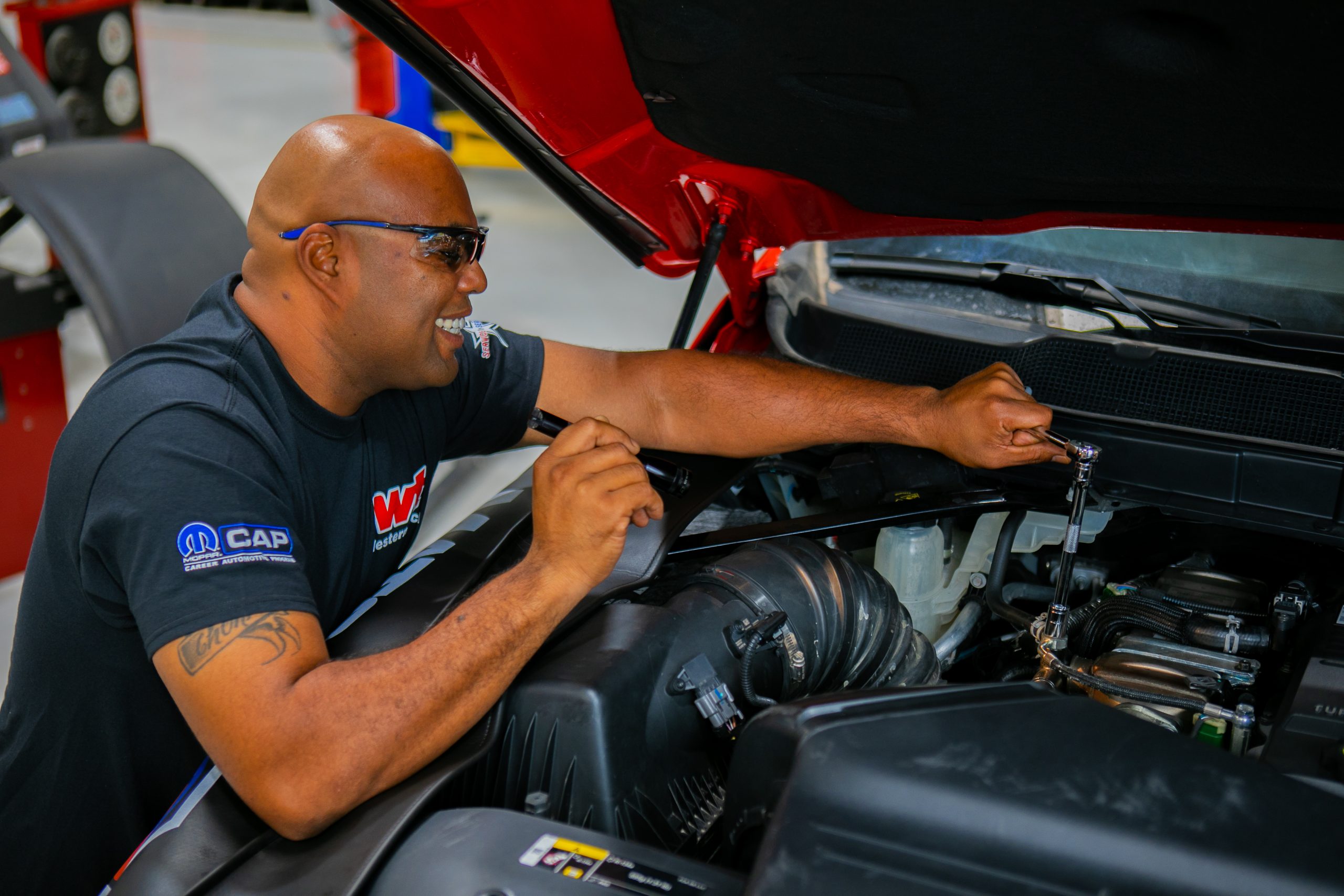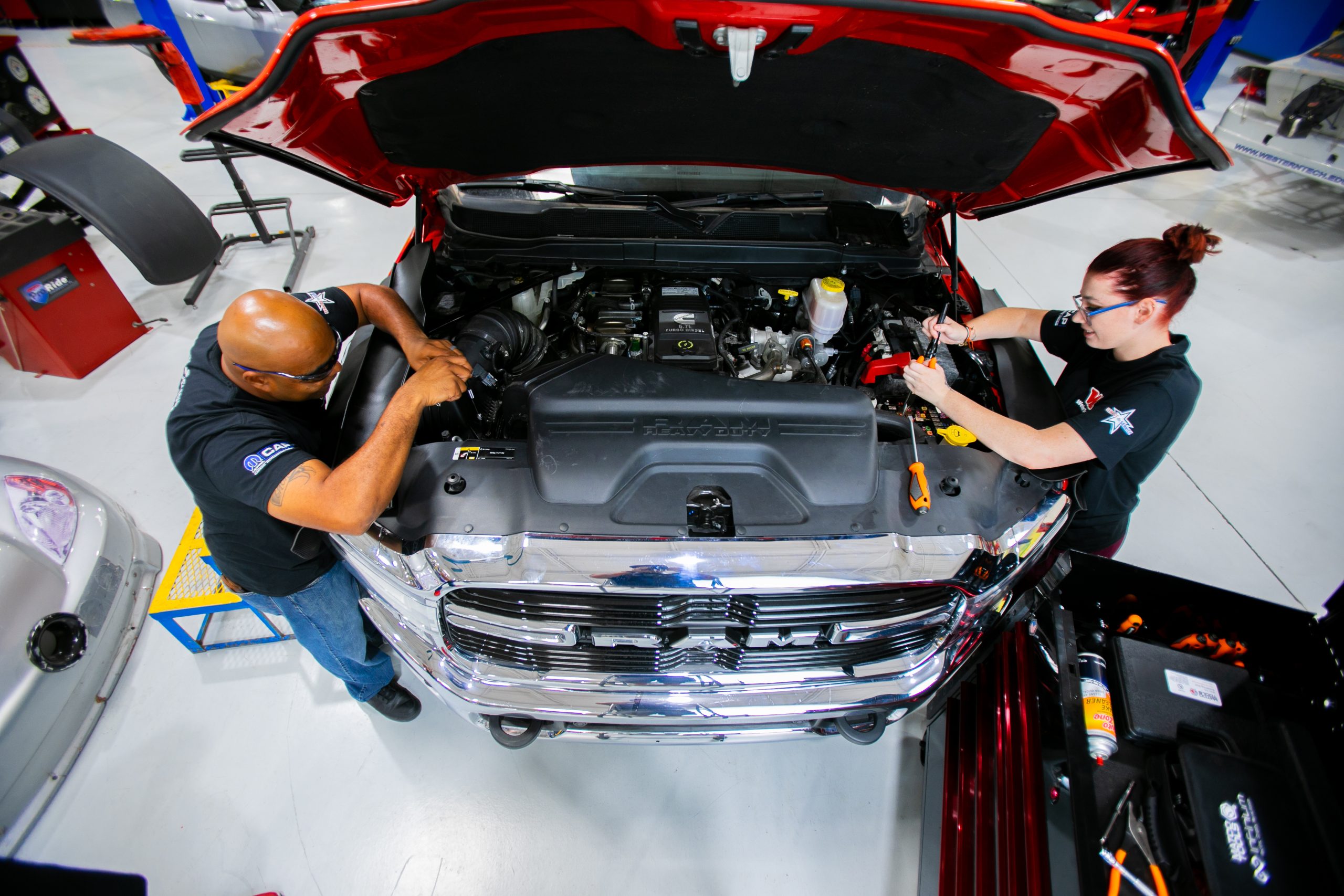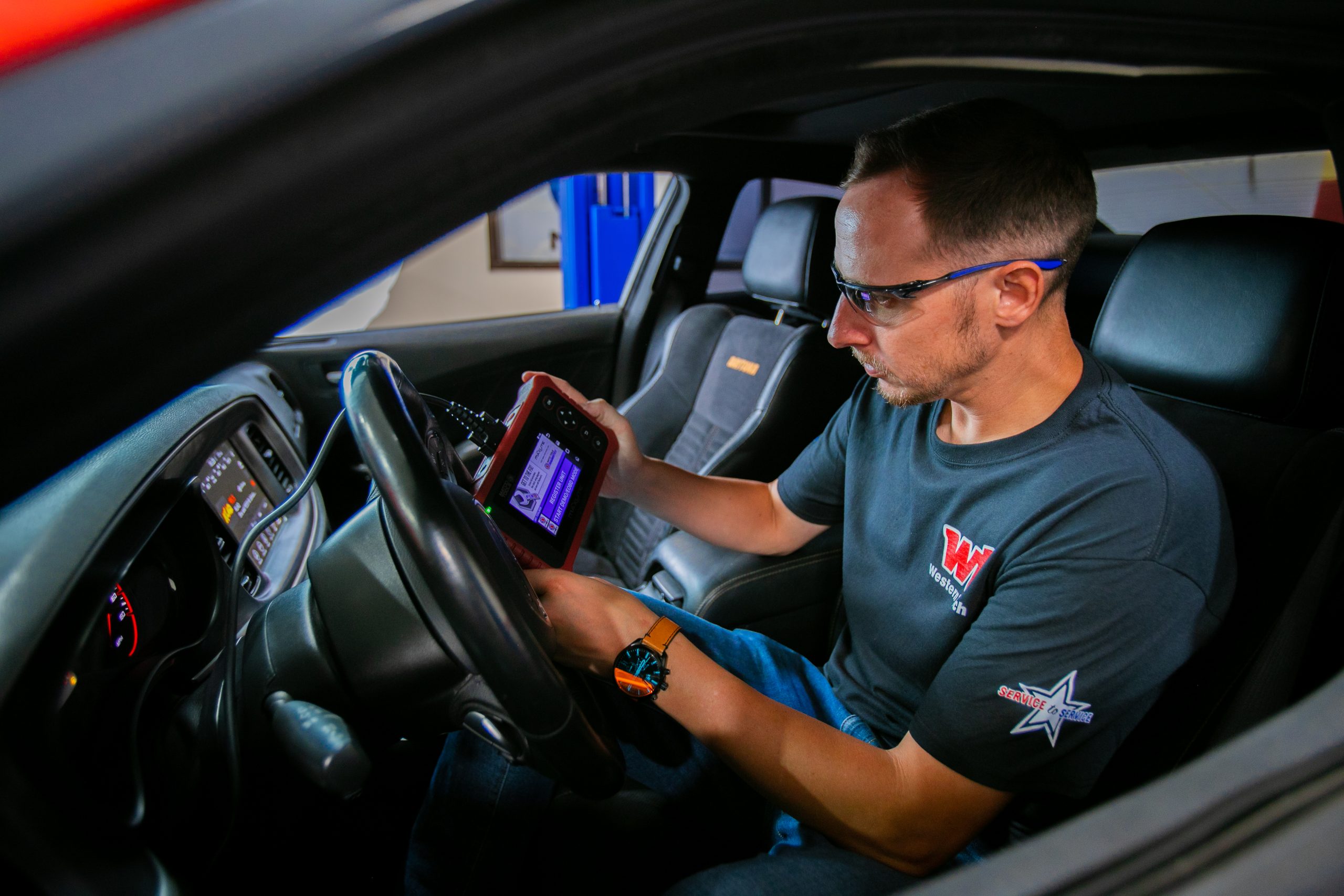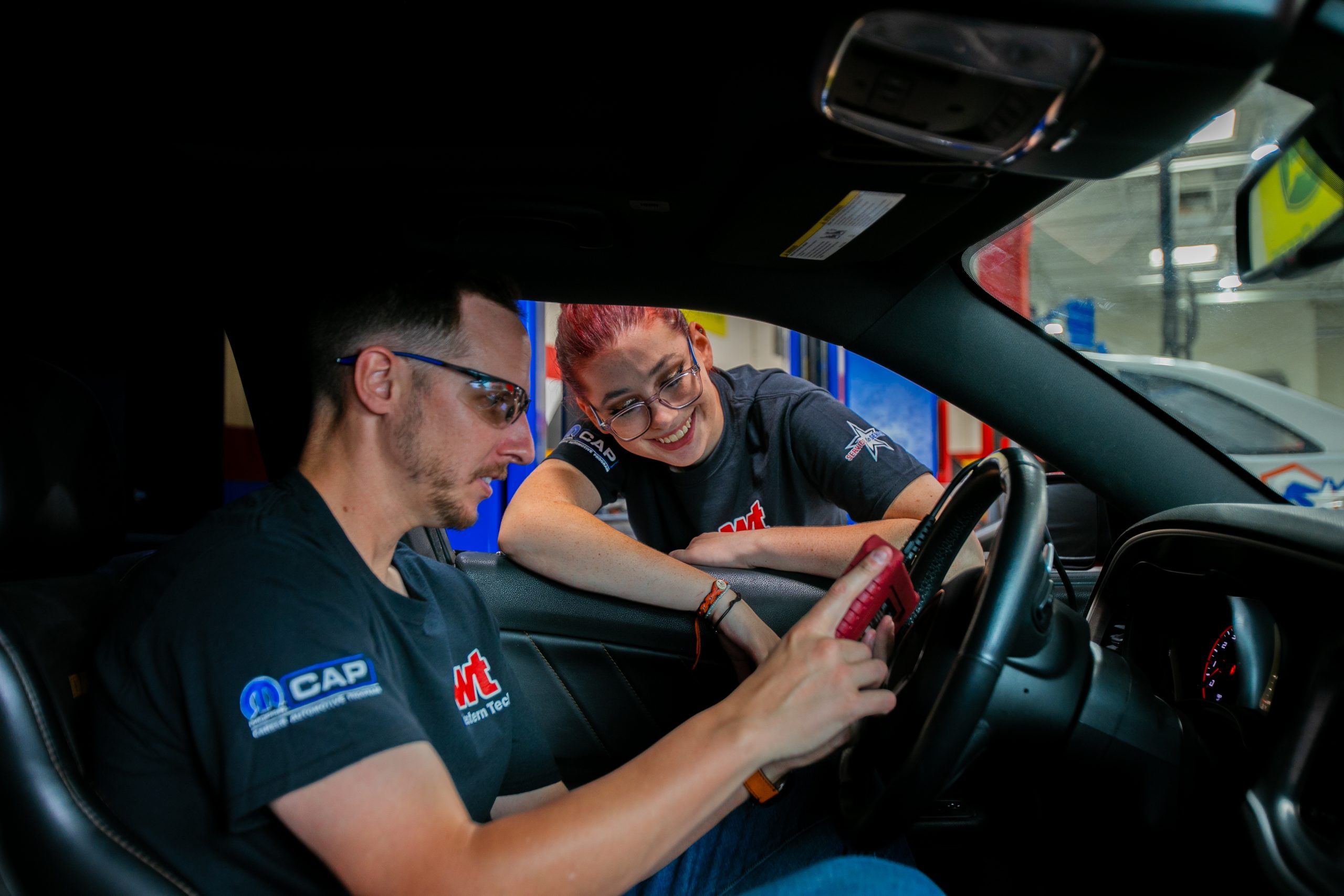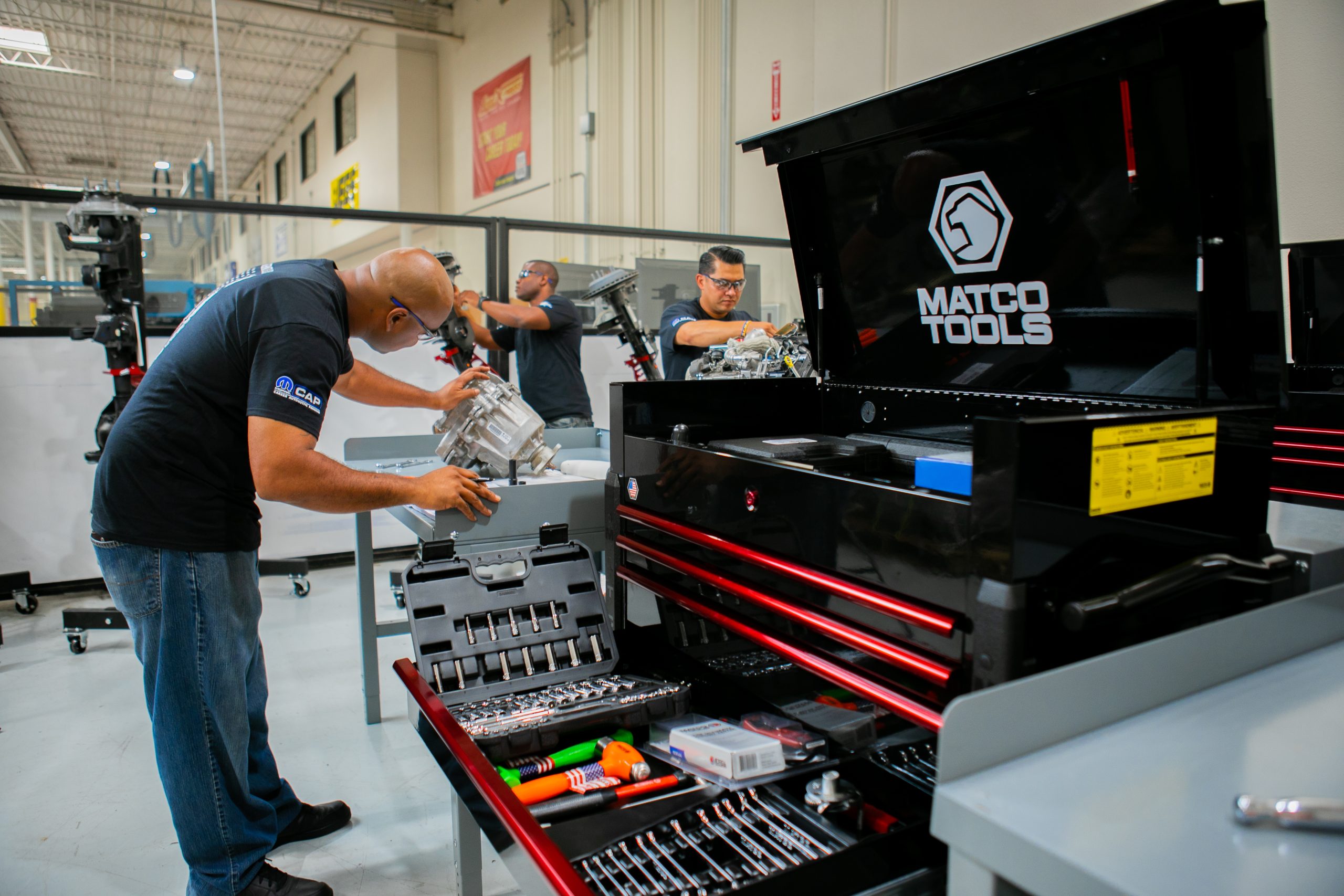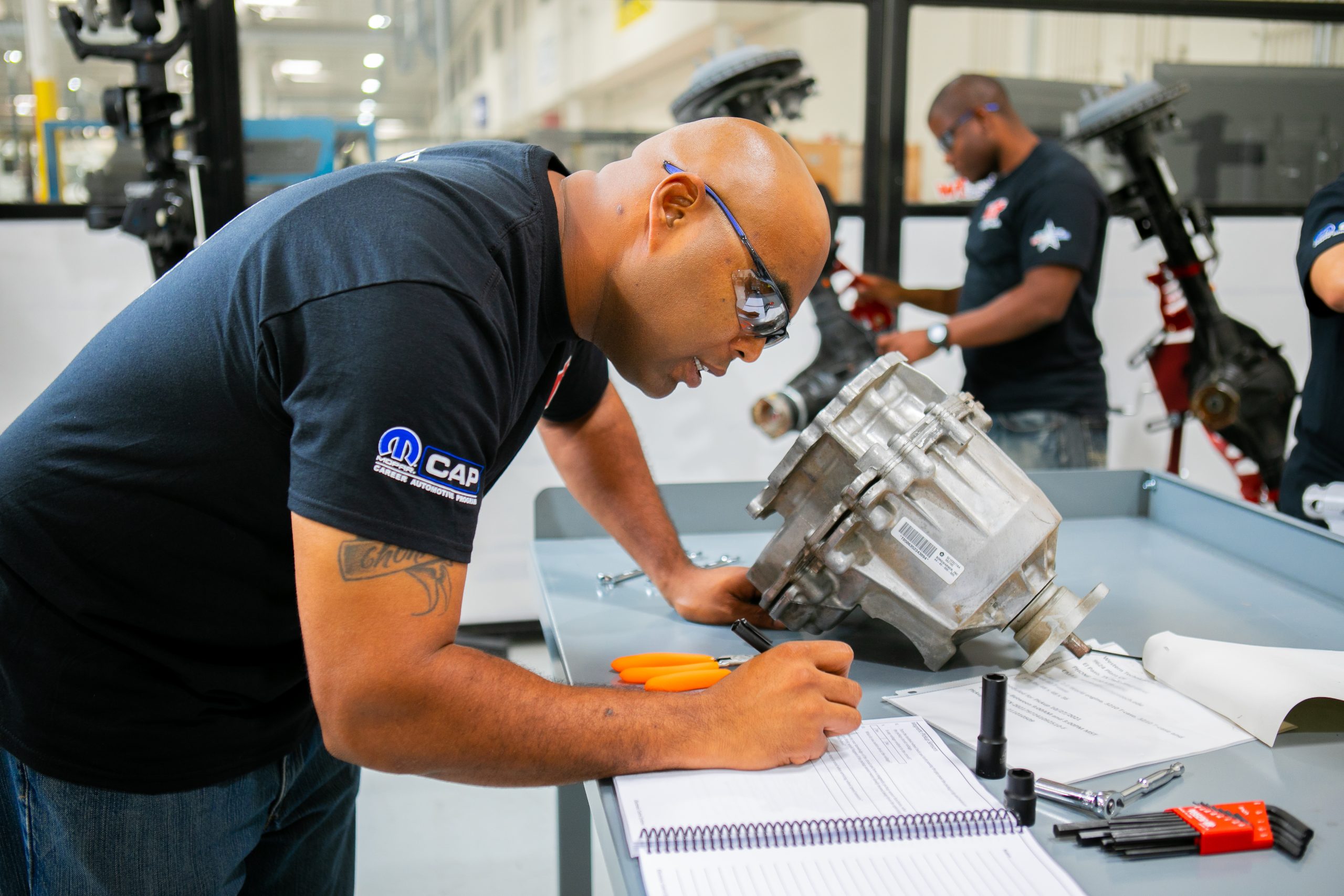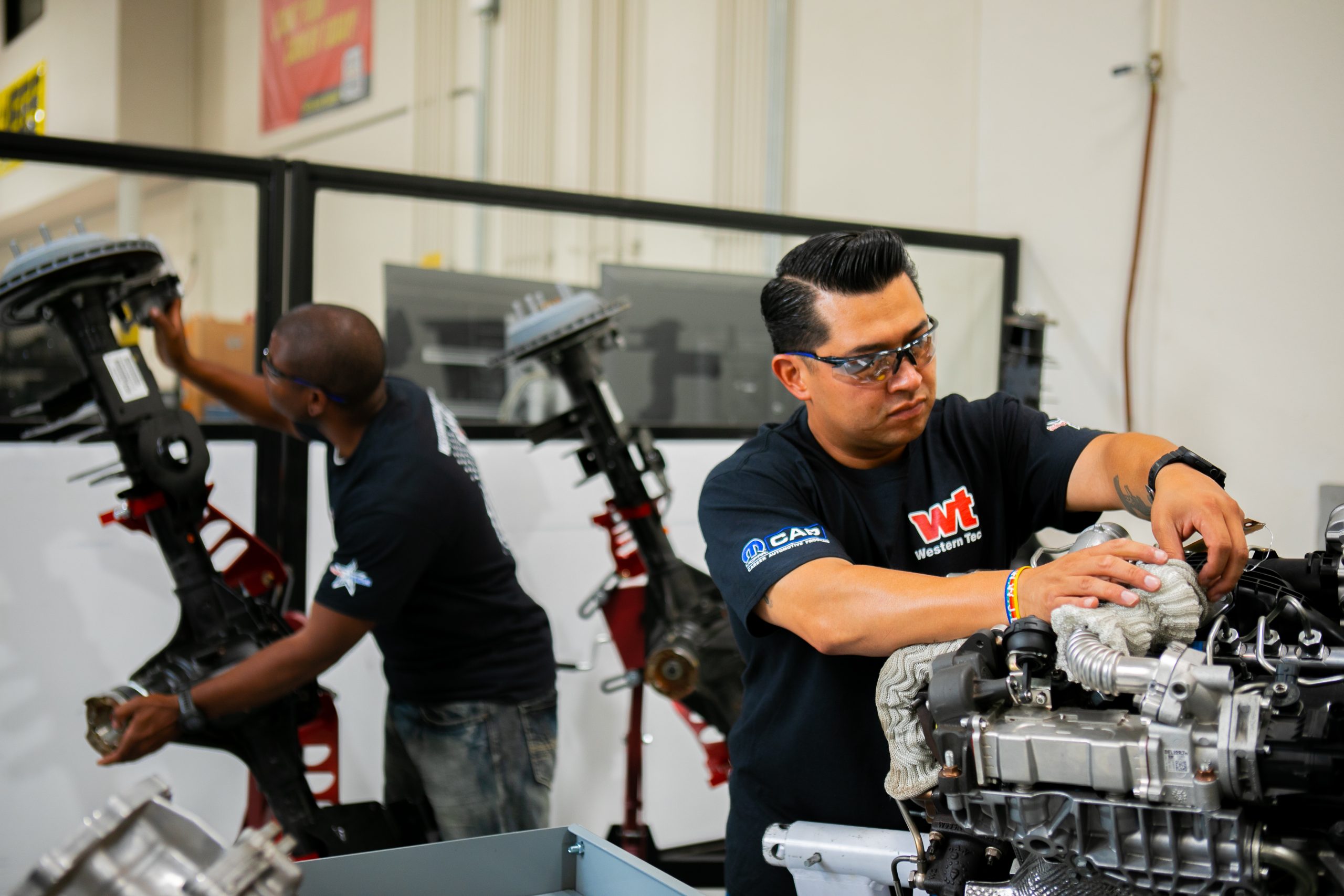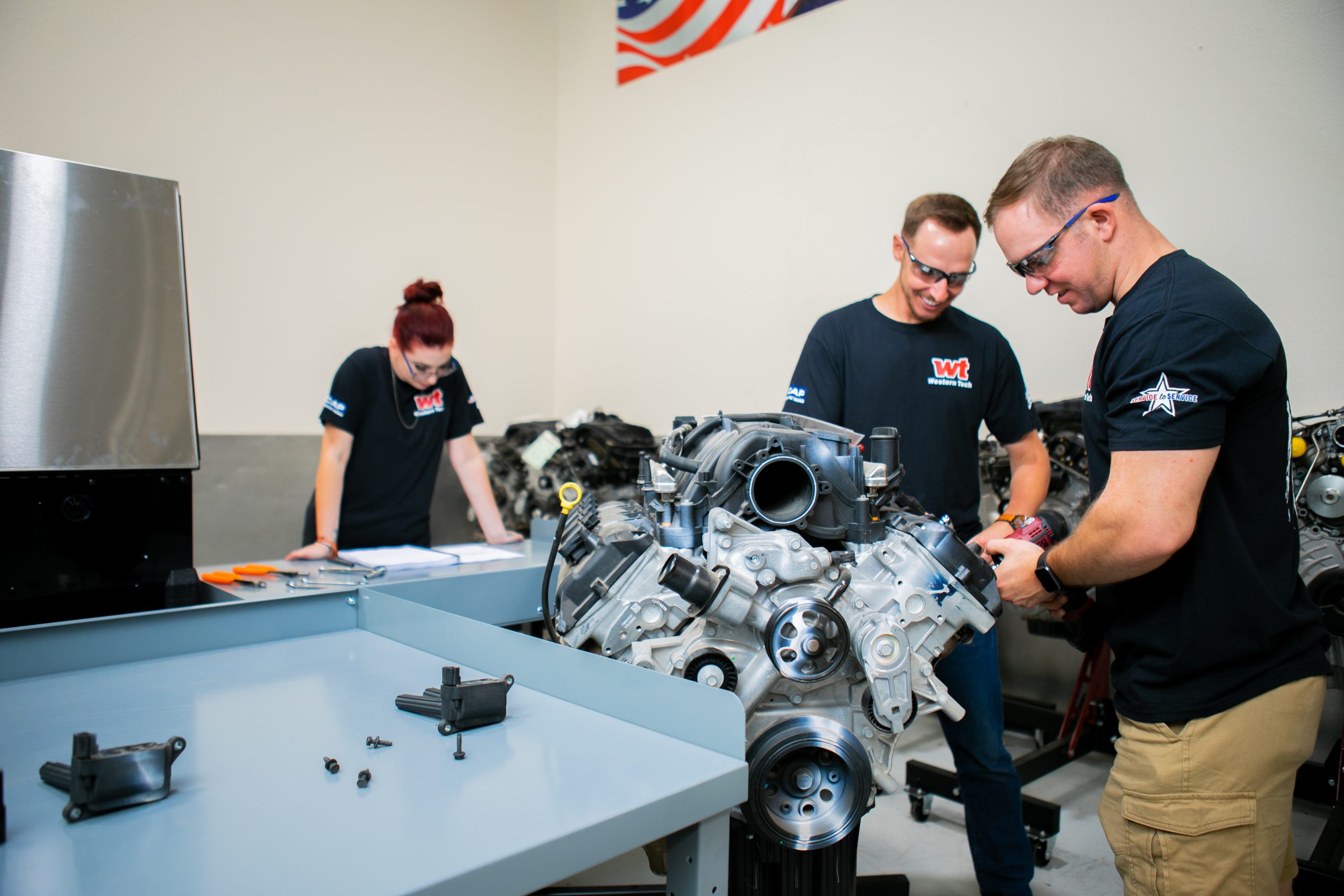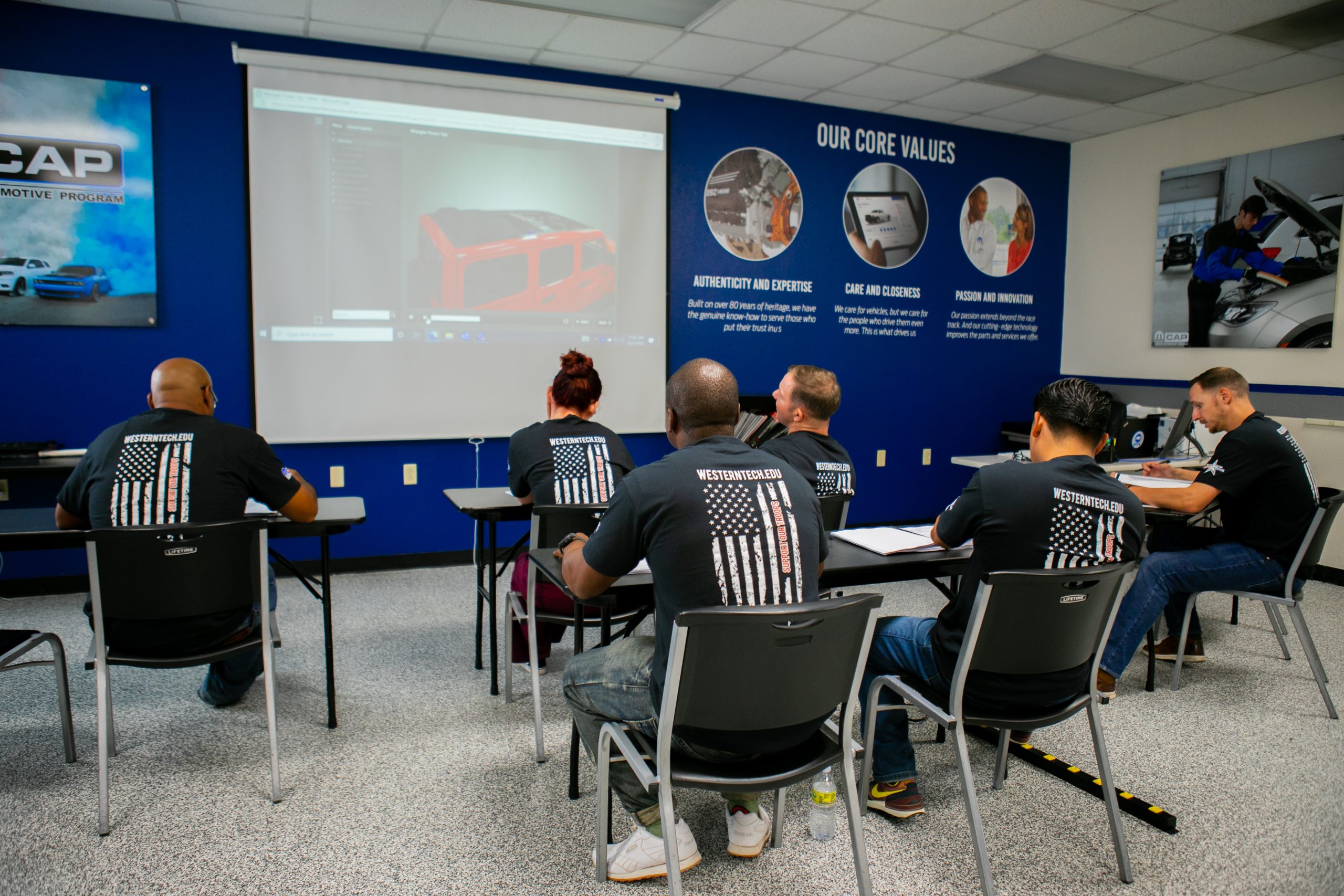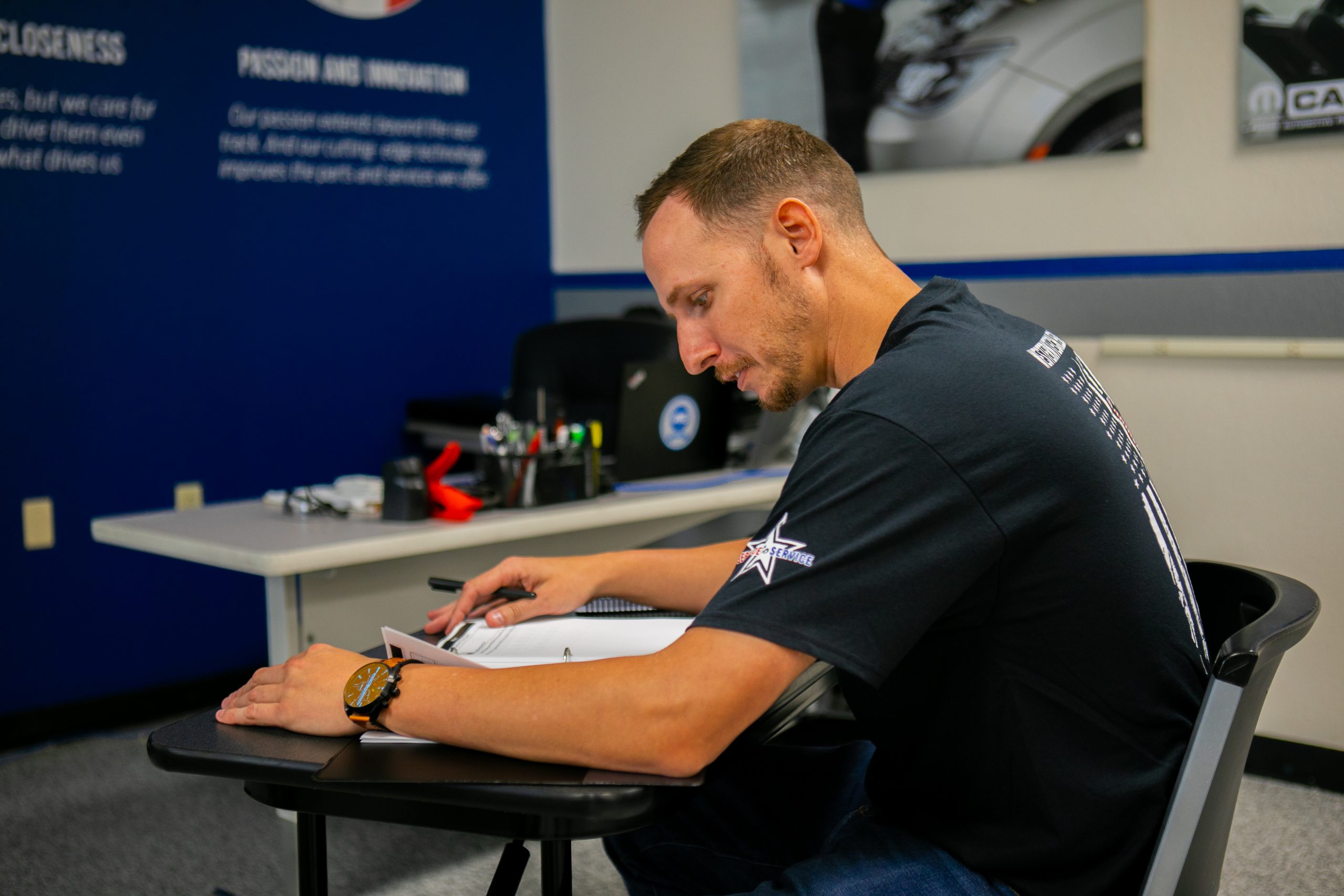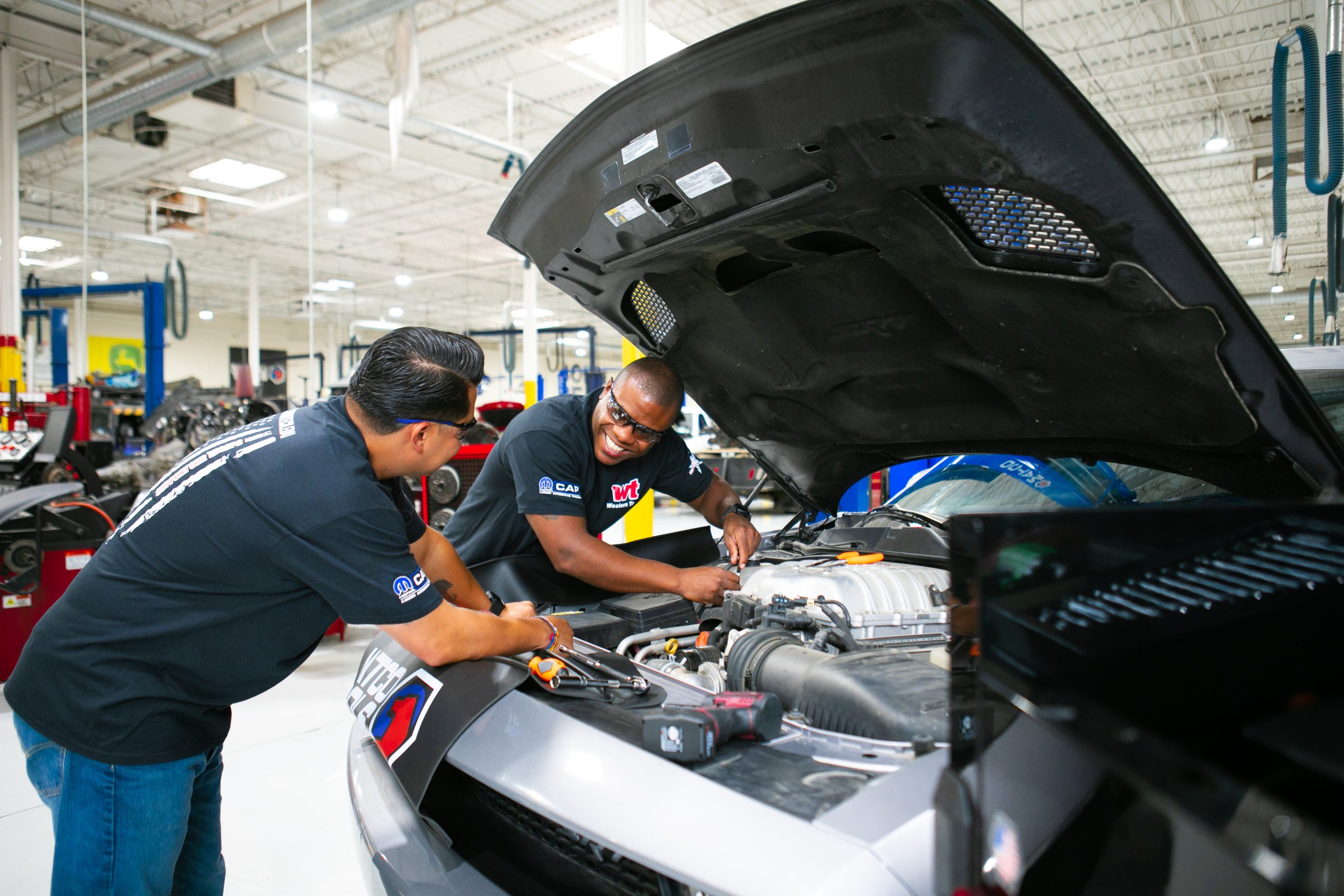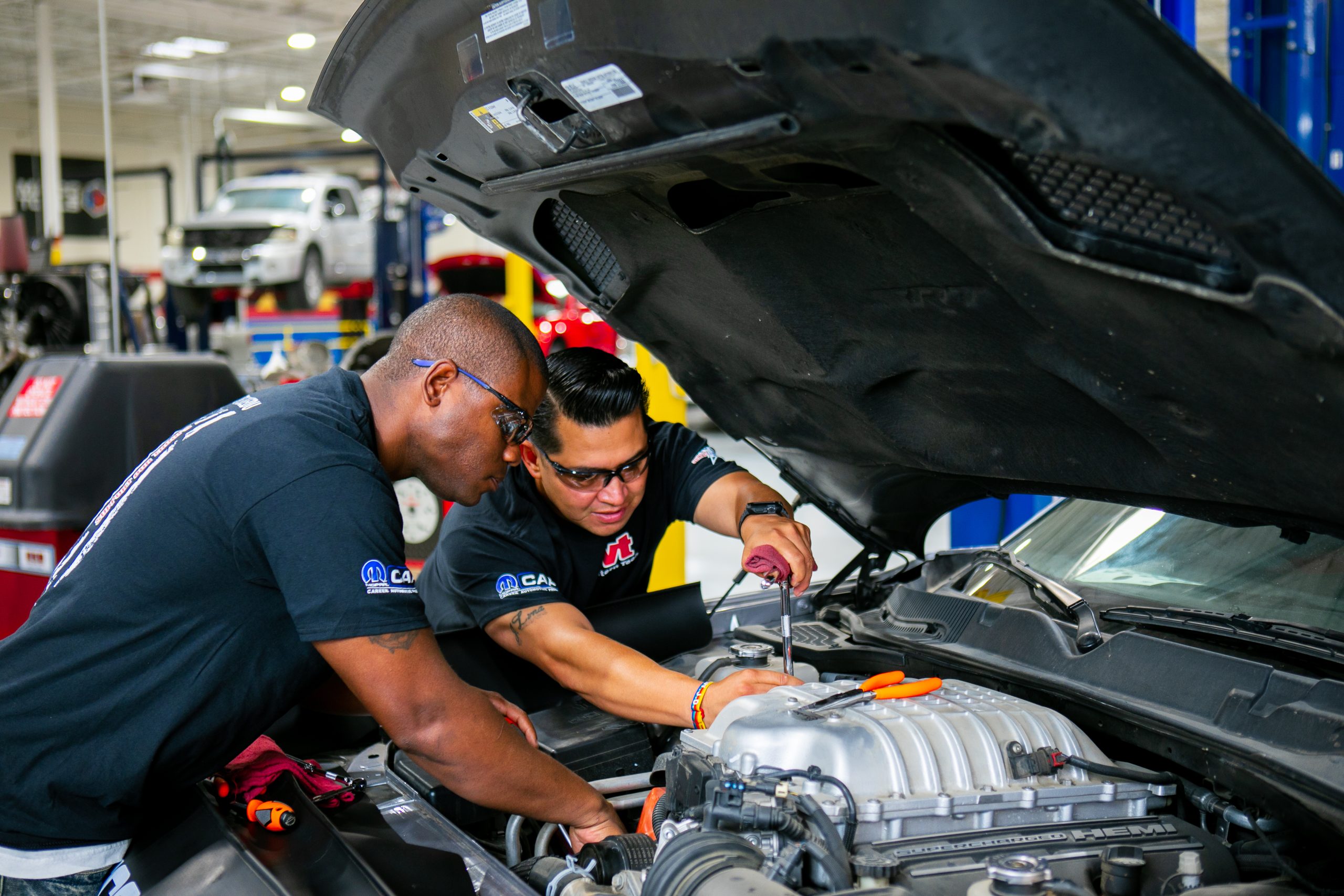 Equipped for Your Success
Dedicated classroom for instruction
Automotive bays
Running gas engine trainers
Vehicle system trainers
Turbo-charged vehicle trainers
10,000-lb. lifts
Alignment racks
Wheel balancing machines
Tire changing machines
Mopar Wi-Tech Diagnostics System
Automotive Diagnostic Scanners
Additional Program and Outcomes Details
Additional Program and Outcomes Details can be found on our disclosures page.