If you love the smell of diesel and love to hear the roar of an engine, then you're a diesel mechanic at heart! Diesel Mechanics keep our economy and infrastructure stable by repairing large trucks, busses, road construction equipment, marine equipment, and farm equipment in order to keep America running smoothly.
Turn your passion for big engines into a lifelong career and train in Western Technical College's ASE Master Level Accredited Diesel Mechanics program.
Our program features multiple paths that will help you get started in this exciting career!

Start Your Career Today!
Fields marked with an * are required
By submitting this form, you give express written consent for Western Technical College to contact you regarding our programs and services using email, telephone, or text. Message and data rates may apply. For more information: (888) 212-8820.
BIG TRAINING FOR BIG ENGINES
Learn From the Best: Our experienced, ASE Certified diesel instructors will teach you how to diagnose, adjust, repair, overhaul, and maintain any type of diesel engine whether you're starting with no experience or have some diesel mechanic background. Western Tech is one of the few private career schools in the nation to offer a diesel program that is Master Level Accredited by the ASE Education Foundation, a division of the National Institute for Automotive Service Excellence (ASE).

Certifications: Our training prepares students in the 8 ASE areas. Upon graduation, students will have the opportunity to take 3 entry level ASE certifications.   The 7 ASE subject areas are:
T2-Truck Diesel Engines
T3-Truck Drive Train
T4-Truck Brakes
T5-Truck Suspension & Steering
T6-Truck Electrical & Electronic Systems
T7-Truck HVAC
T8-Truck PM
Flexible Schedules: We know life can be hectic and that is why we offer three flexible schedules to choose from. Attend classes around what works best for you. choose from day, afternoon or evening classes and complete your program in just 19 months!
Fast Track Program: Our Fast-Track program is driving futures forward…faster!  Receive all the training and opportunities as our 19 month program in 1/2 of the time!  You will be graduating before you know it, allowing you to start working and doing what you love in as little as 13.5 months! Ask us how!
Hybrid Program: Our Associate of Occupational Studies degree in Diesel Mechanics program is a hybrid program that combines the elements of traditional face to face learning with the flexibility of online learning. 40% of your training will be in the classroom (one day online) and the other 60% will be spent in the shop. You're virtually getting the best of both worlds!
Customize Your Training: The Diesel Mechanics Program allows you to choose your path and obtain a Class B CDL license or take 100 hours of welding! You're the driver in this seat!
Commercial Driver License: Students who select to obtain their CDL license will receive entry-level training in commercial vehicle operation and driving with classroom and behind-the-wheel-instruction. The training does not prepare a graduate for over the road driving or hauling.
Welding: Students who select 100 hours of welding will receive training on how to set up the oxyacetylene process for cutting and welding basic fillets.
Direct Factory Training: Training leads to future leaders, better working conditions and business growth. That is why Western Tech has partnered up with some of the largest manufactures in the automotive industry and has incorporated some of the training that has been developed directly from the factory. What does this mean to you? It means you have options when you graduate! We're driving futures forward and proud to incorporate the following modules into our program!
DIESEL ADVANCED TECHNOLOGY EDUCATION (DATE) PROGRAM
The DATE curriculum is a high impact 500 hour program that covers 12 robust and exciting classes. Graduates earn a certification as a Professional Level Technician for Mack Trucks and Volvo Trucks and will be prepared for immediate employment within a network of over 750 Mack and Volvo dealerships across North America and Mexico.
Western Technical College is the only college West of Mississippi and one of three schools in the nation to be approved to offer this proprietary Mack Trucks and Volvo Trucks factory level training.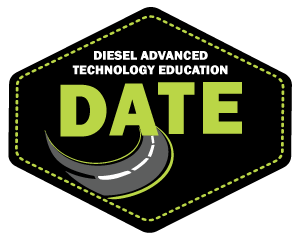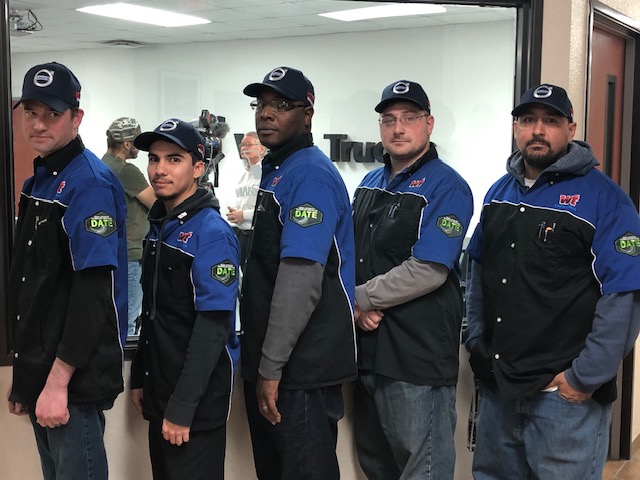 DAIMLER TRUCKS NORTH AMERICA (DTNA) GET AHEAD PROGRAM
With the incorporation of the Daimler Trucks North America (DTNA) Get Ahead Program web-based factory training and successful completion of the program, a graduate may find employment as a Level II Technician if hired by Freightliner®, Western Star® Truck Dealerships and Detroit™ Engine Distributors! Western Tech has been the #1 Top Performing Location in the nation!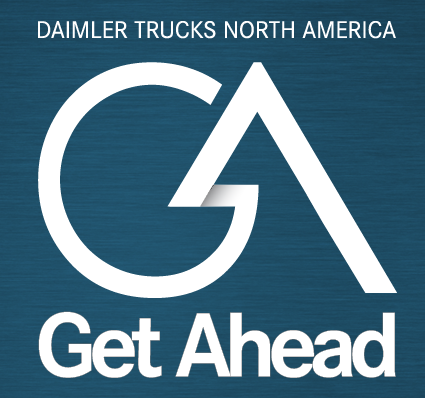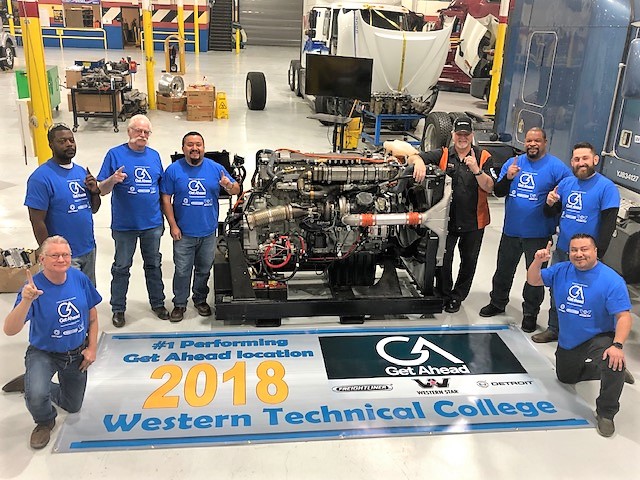 Internship Opportunities: Before you graduate, the time will come for you to put the skills you learned in the classroom and apply them in a Real World setting! As an Intern, you will have the opportunity to work hands on in a professional environment, network with other professionals in your field, explore different careers, and build your resume. You will have a dedicated Internship Coordinator that will personally work with you and many of our industry partners to provide you the exposure and experience you need to get ready for the Real World.
Quality Tools: Western Tech takes great pride in the quality of the equipment being used. We partner up with the best of the best to bring you top of line, quality tools. Upon successful completion of all graduation requirements, and as you head out into the Real World to complete internship, you will receive a fully equipped MATCO Tool Box for you to keep.
INDUSTRY PARTNERS
PROUD SUPPORTERS OF NHRA's YOUTH AND EDUCATION PROGRAM (YES)
Western Tech is proud to partner with the National Hot Rod Association (NHRA) and be part of their Youth and Education Services (YES) Program. This one-of-a-kind program opens the door for the next generation of technicians and performance enthusiasts through S.T.E.M. education, which is what our College is all about. Allowing you to explore a variety of available technical training programs that will prepare you for one of the many rewarding career opportunities available to Western Tech Graduates in motorsports, transportation, and other related industries.

CAREER OPPORTUNITIES FOR DIESEL MECHANIC TECHNICIANS
Diesel Mechanic
Diesel Technician
Transit Mechanic
Heavy Equipment Mechanic
Diesel Engine Specialist
Diesel Powerplant Mechanic
Heavy Truck Technician
Service Writer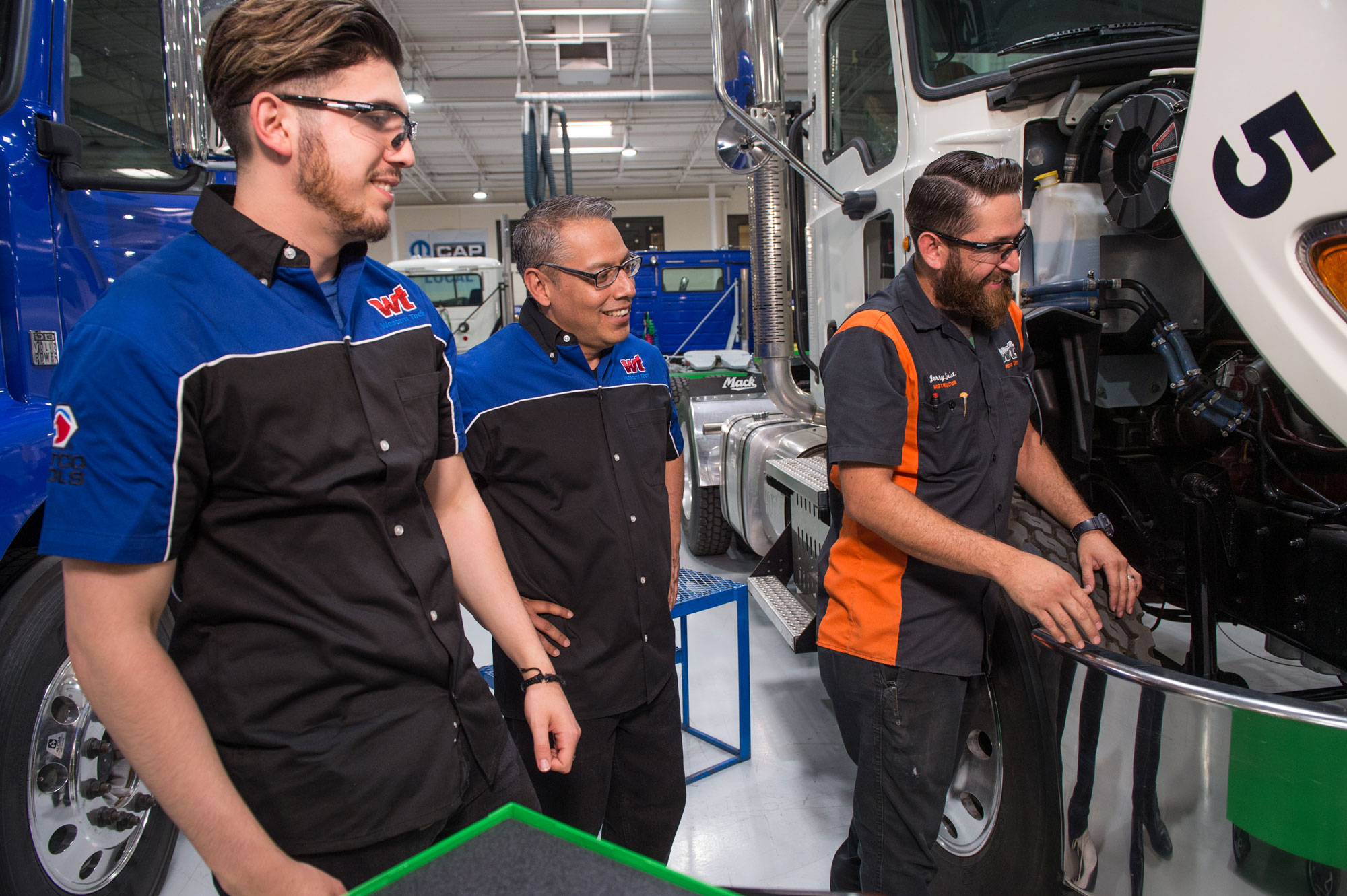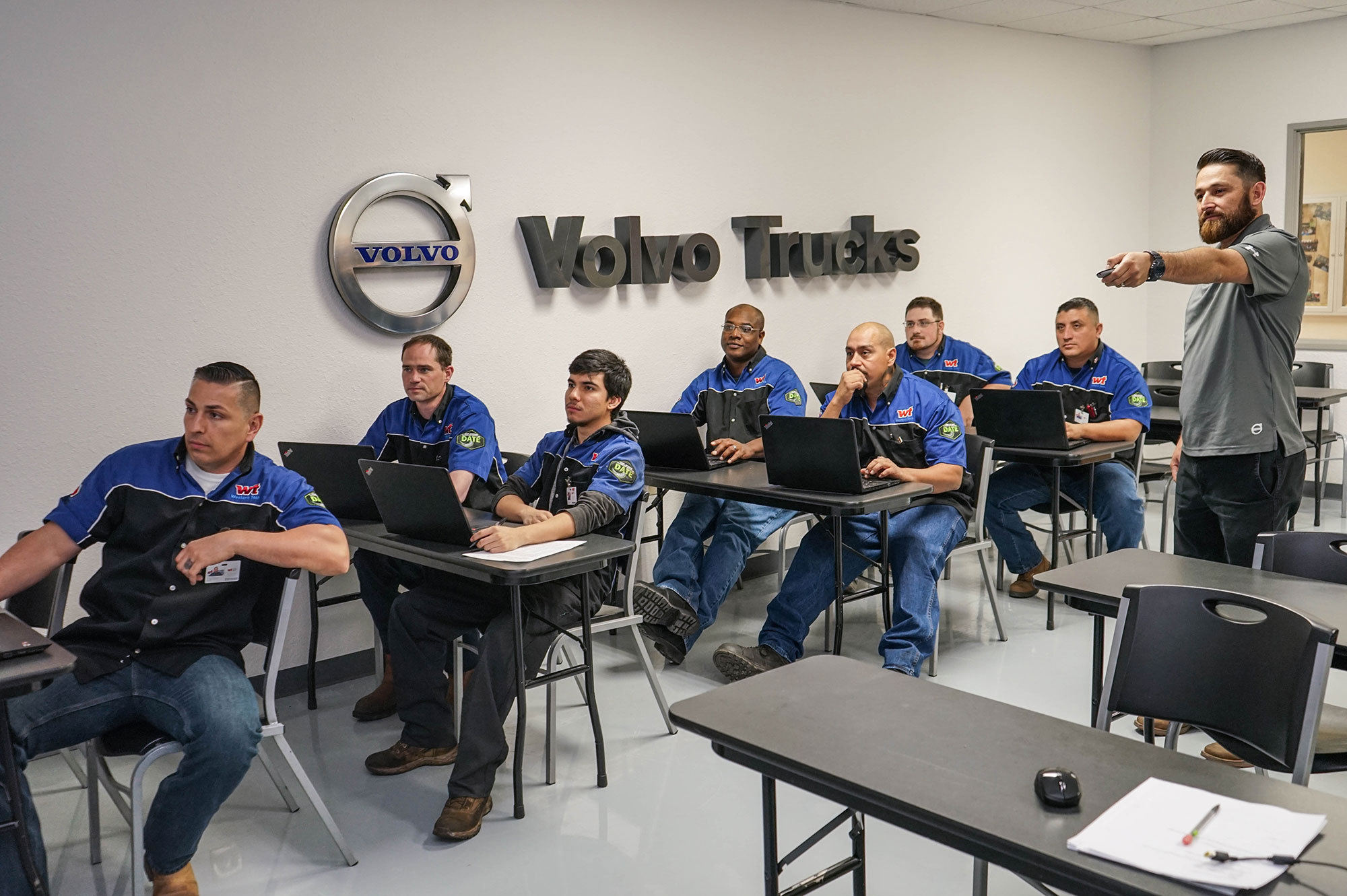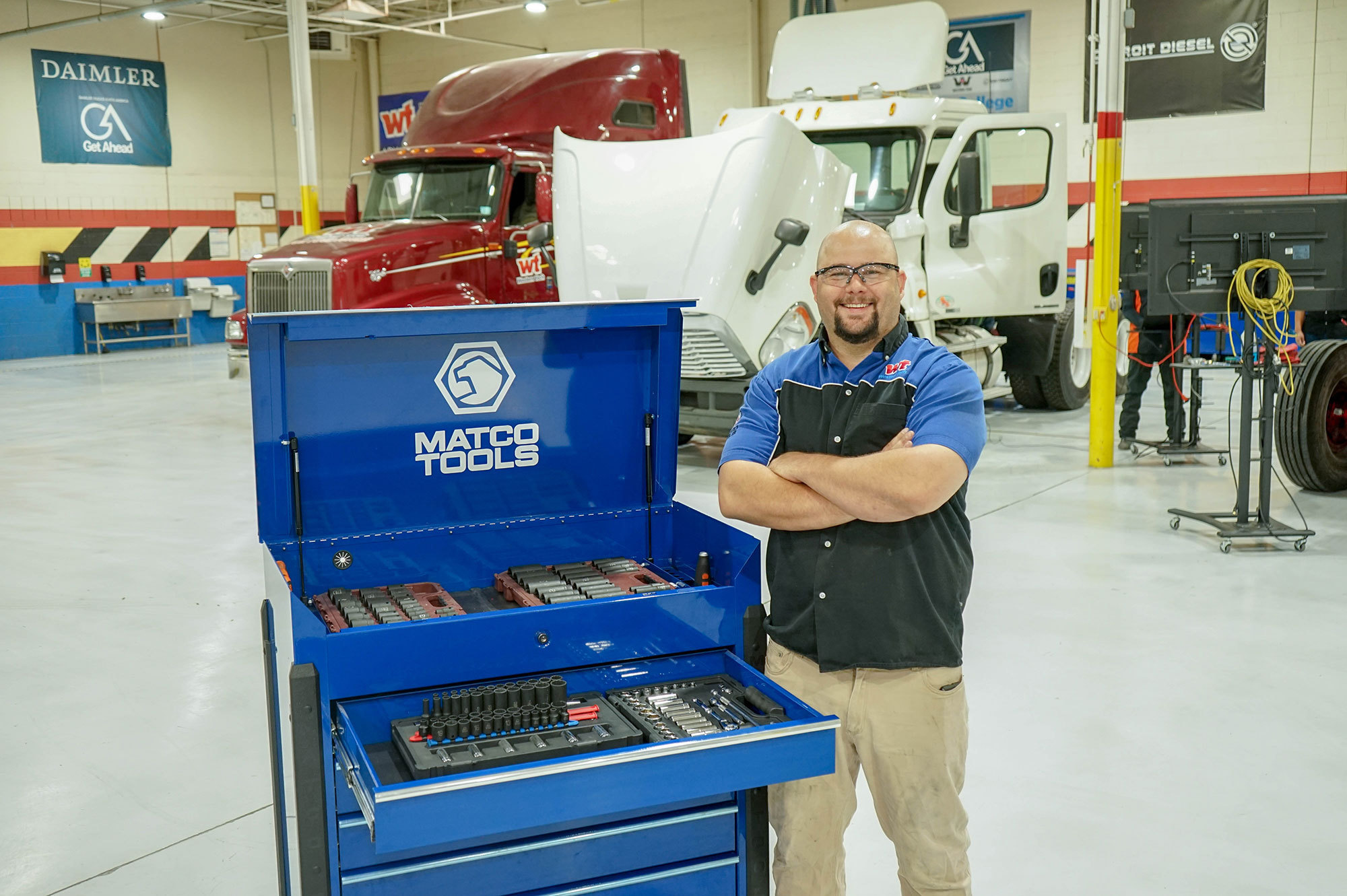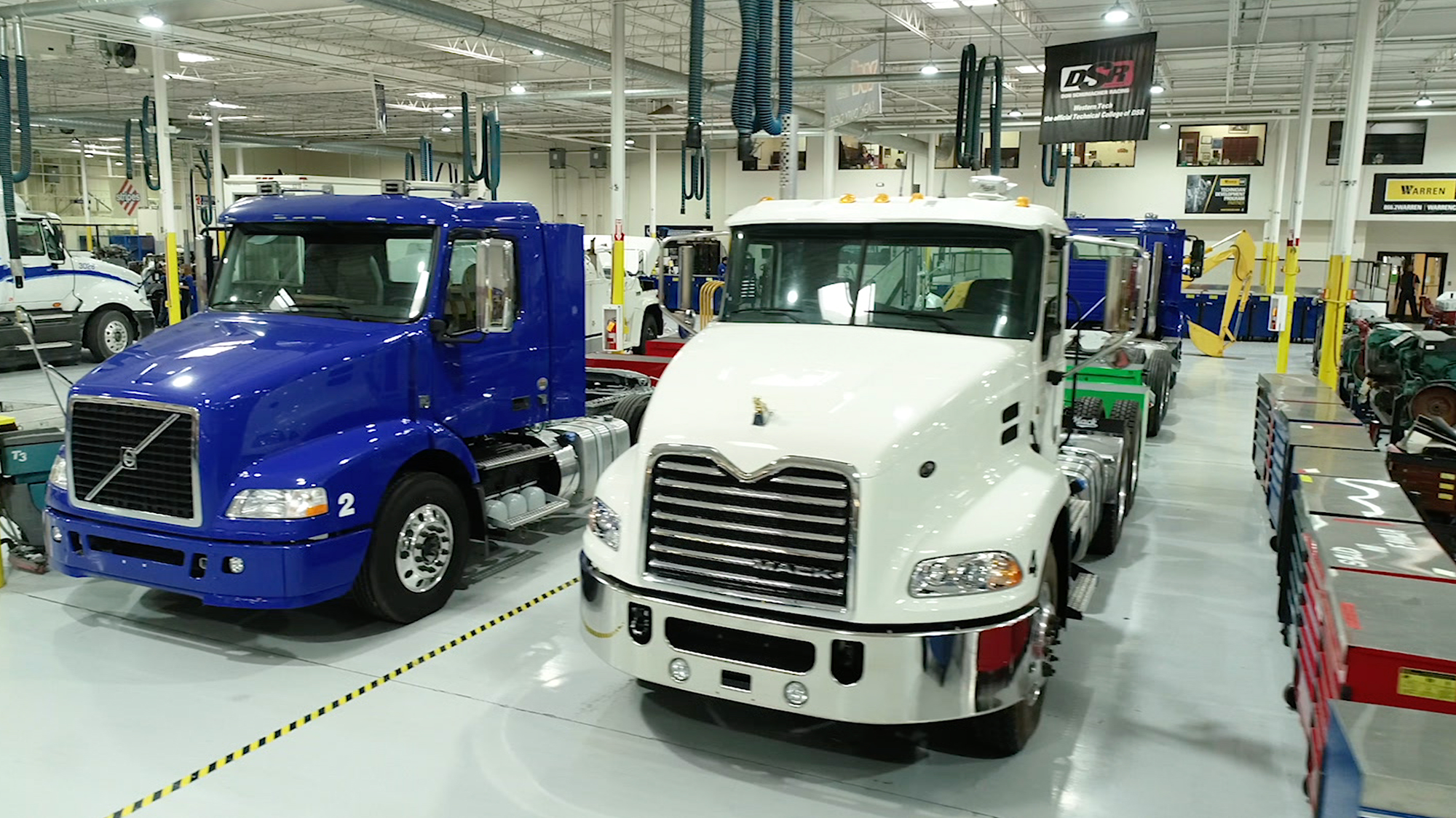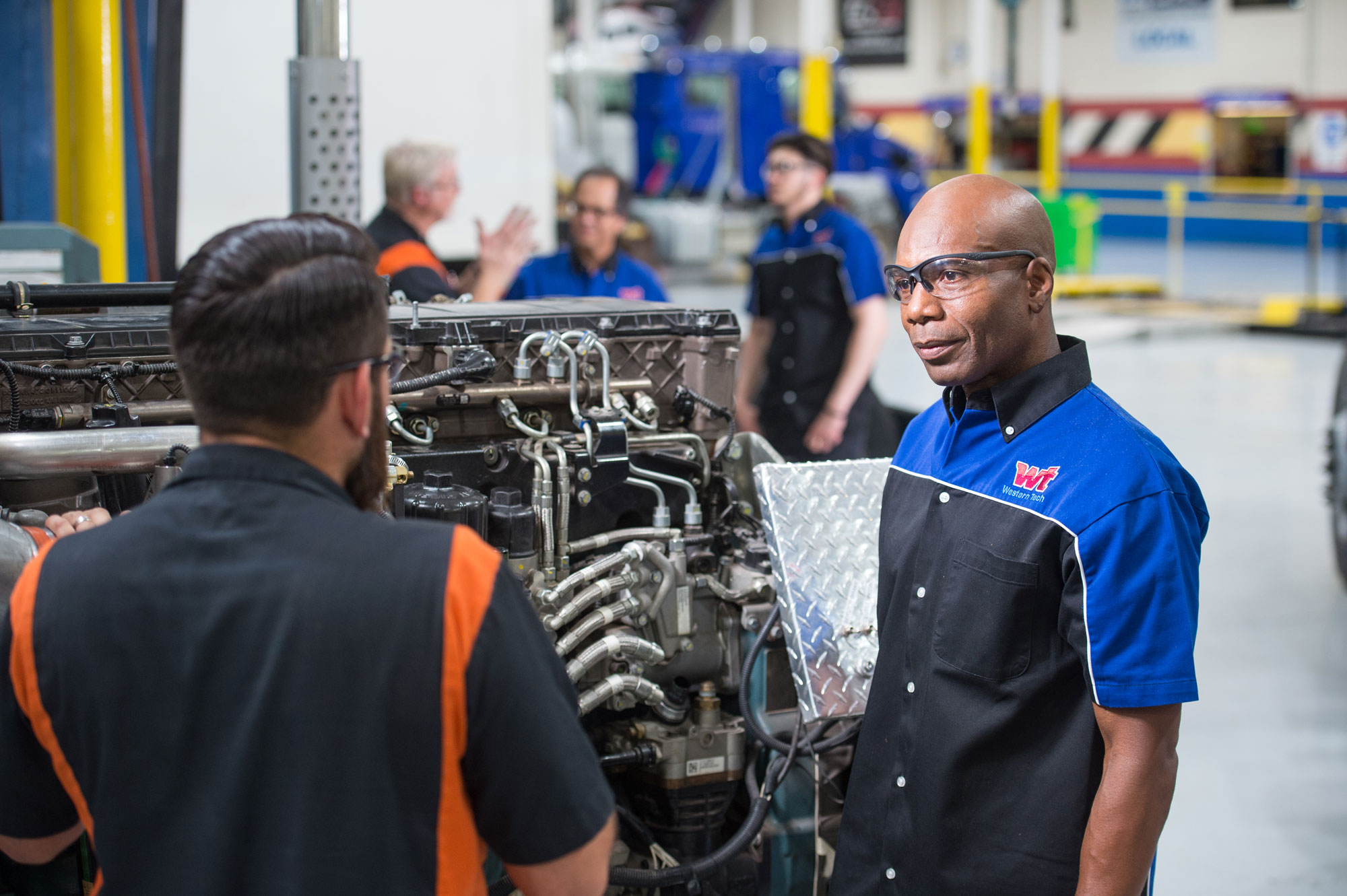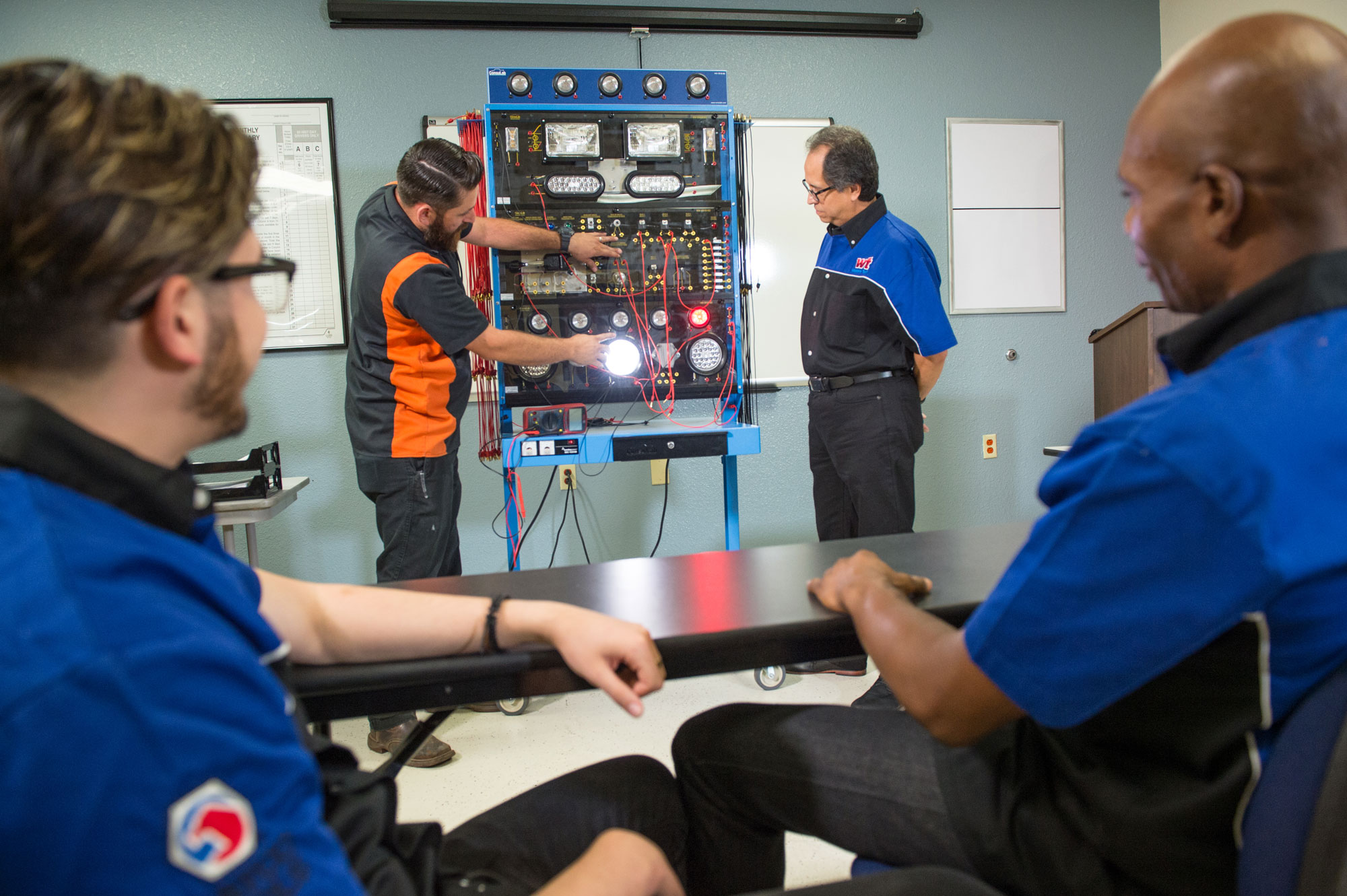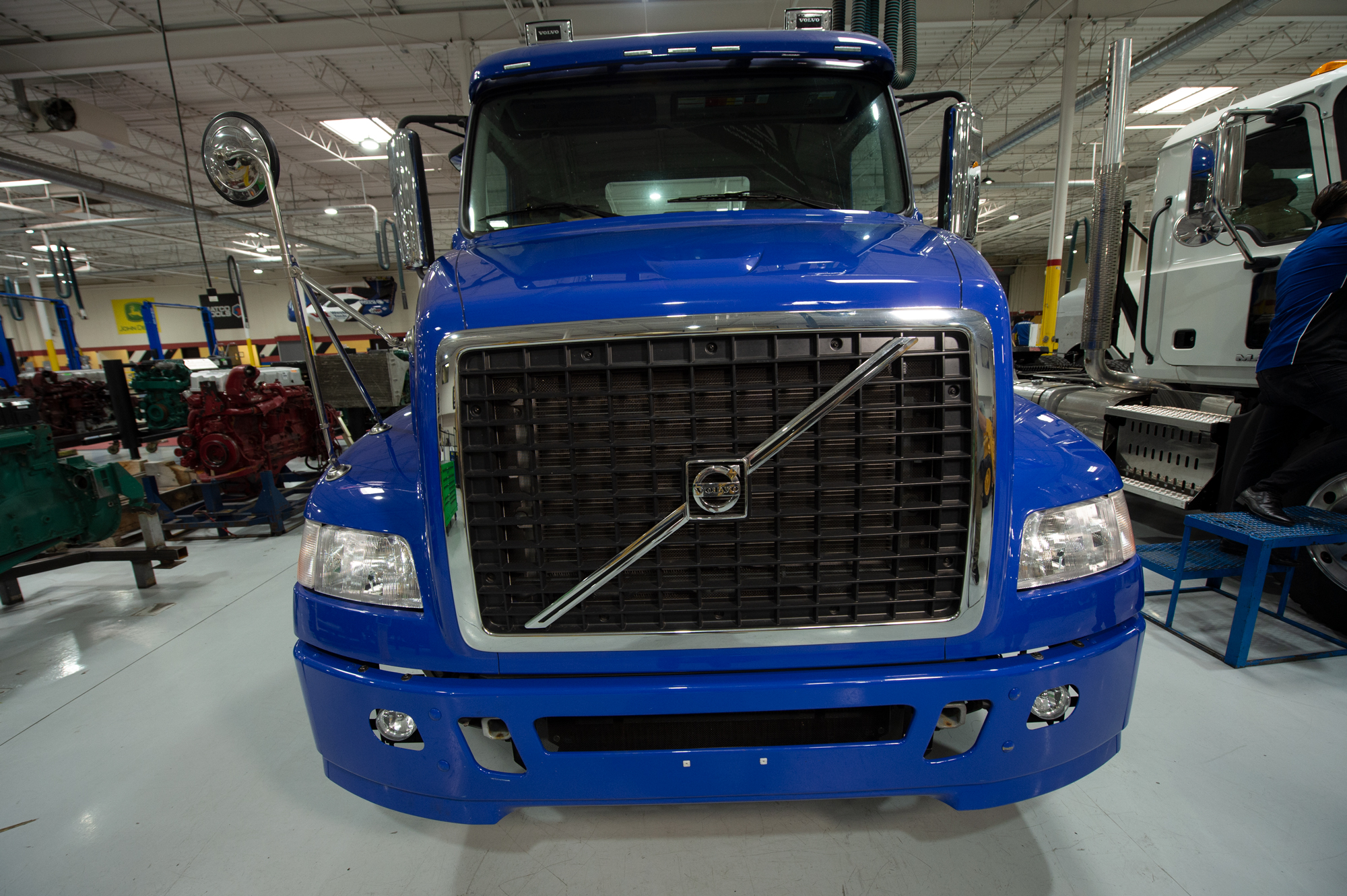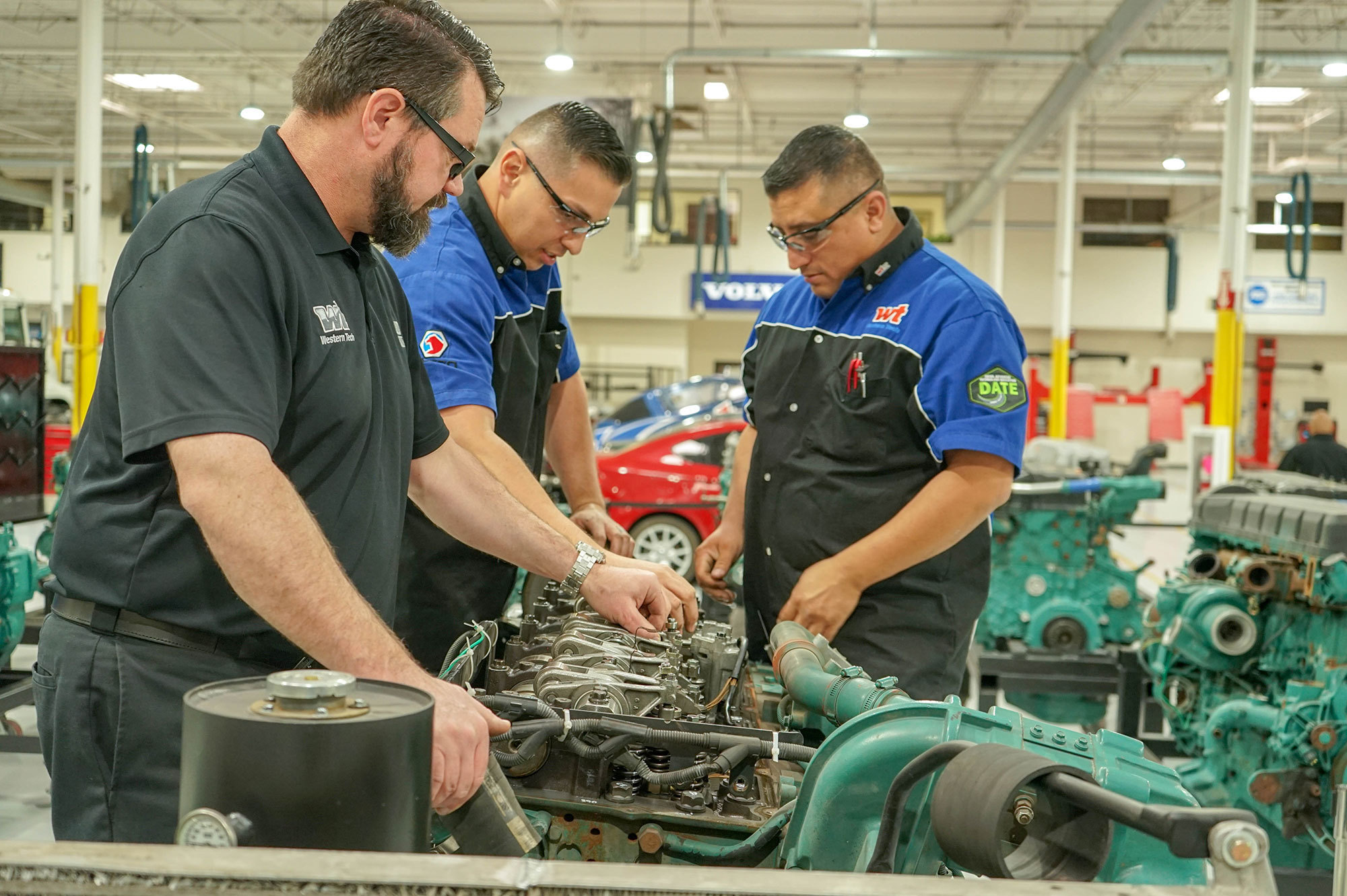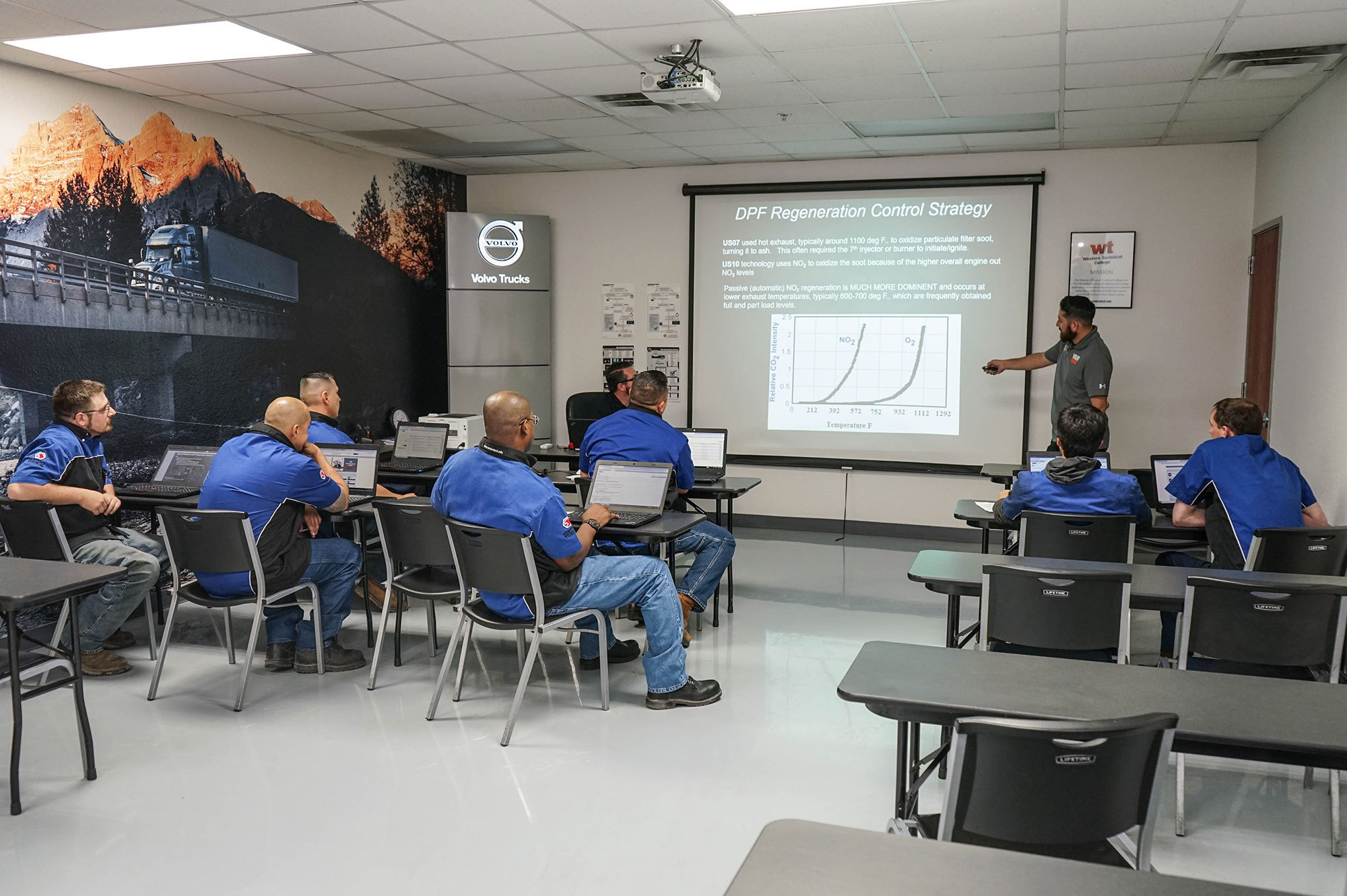 Equipped for Your Success
Dedicated classrooms for instruction
Diesel bays
Diesel engine trainers
All factory diagnostic software
Hydraulic system trainers
Semi-truck trainers
Rolling chassis trainers
ABS truck brake simulators/trainers
Electronics system trainer
A/C system trainer

"The relationship between Penske and Western Tech has helped to address our needs for qualified technicians not only in the El Paso and West Texas but across the country as well. The partnership we have with the school enables us to make a real impact on the future of our company and the industry." – John Diehl | Area Maintenance Manager | Specialized Equipment
Additional Program and Outcomes Details
Additional Program and Outcomes Details can be found on our disclosures page.