ADVANCED WELDING TECHNOLOGY
Are you good with your hands? Do you like creating, designing, or building things? If so, a career as a Welder would be great fit for you! A career in welding allows you to work with your hands rather than at a desk. In fact, depending on the type of position you have, you may even be able to travel, have a flexible work schedule, and work in various types of environments.
Welders are needed across America in a variety of industries such as, aerospace, automotive, shipyards, construction, oil, and manufacturing. Right here in Texas, job openings are expected to grow steadily every year by an average of 4 percent through 2029* in this diverse and exciting career.
Welding is both a science and an art that provides ongoing opportunities and endless learning possibilities for both men and women. With the right training and certifications, you can be on your way to a fulfilling career, utilizing your skills and talents in the Real World!

Start Your Career Today!
Fields marked with an * are required
By submitting this form, you give express written consent for Western Technical College to contact you regarding our programs and services using email, telephone, or text. Message and data rates may apply. For more information: (888) 212-8820.
SPARK YOUR FUTURE WITH A CAREER IN WELDING!
Learn From the Best: We are dedicated to you and want you to have a positive learning experience. Our Welding Program Director holds certifications as a Certified Welding Inspector (CWI) and a Certified Welding Educator (CWE). These certifications ensure there's a full understanding on welding training requirements, safety procedures, preparation of instruction plans for a diverse and engaging classroom, and evaluations of student performance.
Quality Training: Our welding program is 80 percent hands-on training and 20 percent classroom training! You will have the opportunity to train on modern equipment in both our inside and outside shop areas.
Flexible Schedules: We know life can be hectic and that is why we offer three flexible schedules to choose from. Attend classes around what works best for you.  Choose from day, afternoon or evening classes and complete your training in just 13 months!
Hybrid Program: Our Advanced Welding program is a hybrid program that combines the elements of traditional face to face learning with the flexibility of online learning. 80% of your training will be in the classroom and shop and the other 20% theory. You're virtually getting the best of both worlds!
Fast Track Program: Our Fast-Track program is sparking futures forward…faster! You will be graduating before you know it, allowing you to start working and doing what you love in as little as 9.5 months! Space is limited, ask your representative when classes start!
Welding Certifications: Preparing you is what we do! Not only will you graduate with a Certificate in Advanced Welding, you will also be fully prepared to test for 8 welding certifications offered by the American Welding Society (AWS):
(6) Structural Certifications – 2G, 3G,4G (POSITIONS) SMAW (STICK), 1/4" PLATE, OPEN V GROOVE
(2) Pipe Certifications –

   6G (45* Position) 4" sch. 40 pipe – SMAW
   6G (45* Position) 4" sch. 40 pipe – SMAW / GTAW Combo
Internship Opportunities: Before you graduate from the welding program, the time will come for you to put the skills you learned in the classroom and apply them in a Real World setting! As an Intern, you will have the opportunity to work hands on in a professional environment, network with other professionals in your field, explore different careers, and build your resume. You will have a dedicated Internship Coordinator that will personally work with you and many of our industry partners to provide you the exposure and experience you need to get ready for the Real World.
CAREER OPPORTUNITIES FOR WELDERS
Pipe Welder
Combination Welder
Apprentice Welder
Arc Welder Welding
Machine Operator
Machinist Iron Worker
Sheet Metal Worker
Structural Welder
Fabrication Welder
Pipe Fitter
MIG & TIG Welder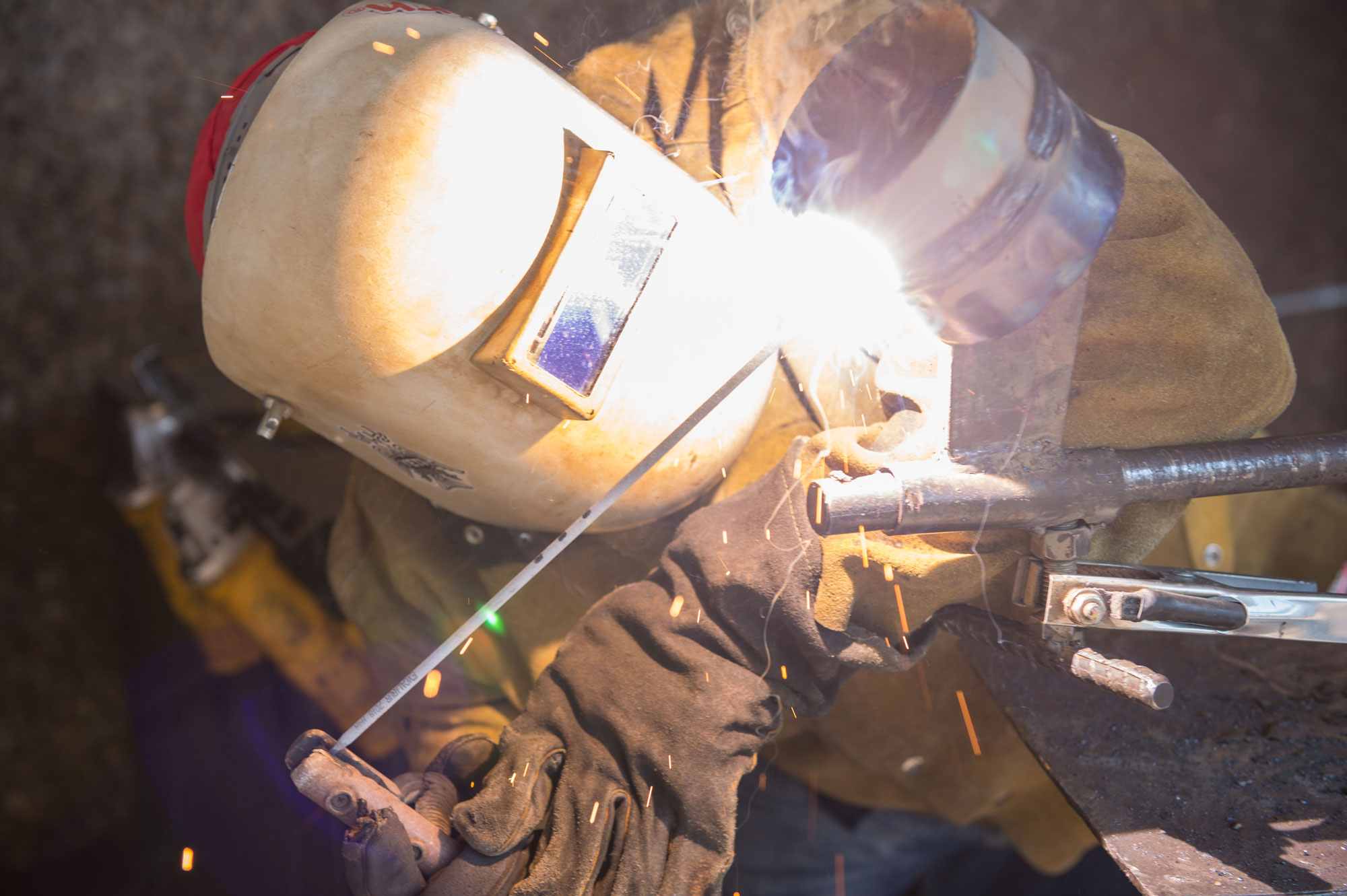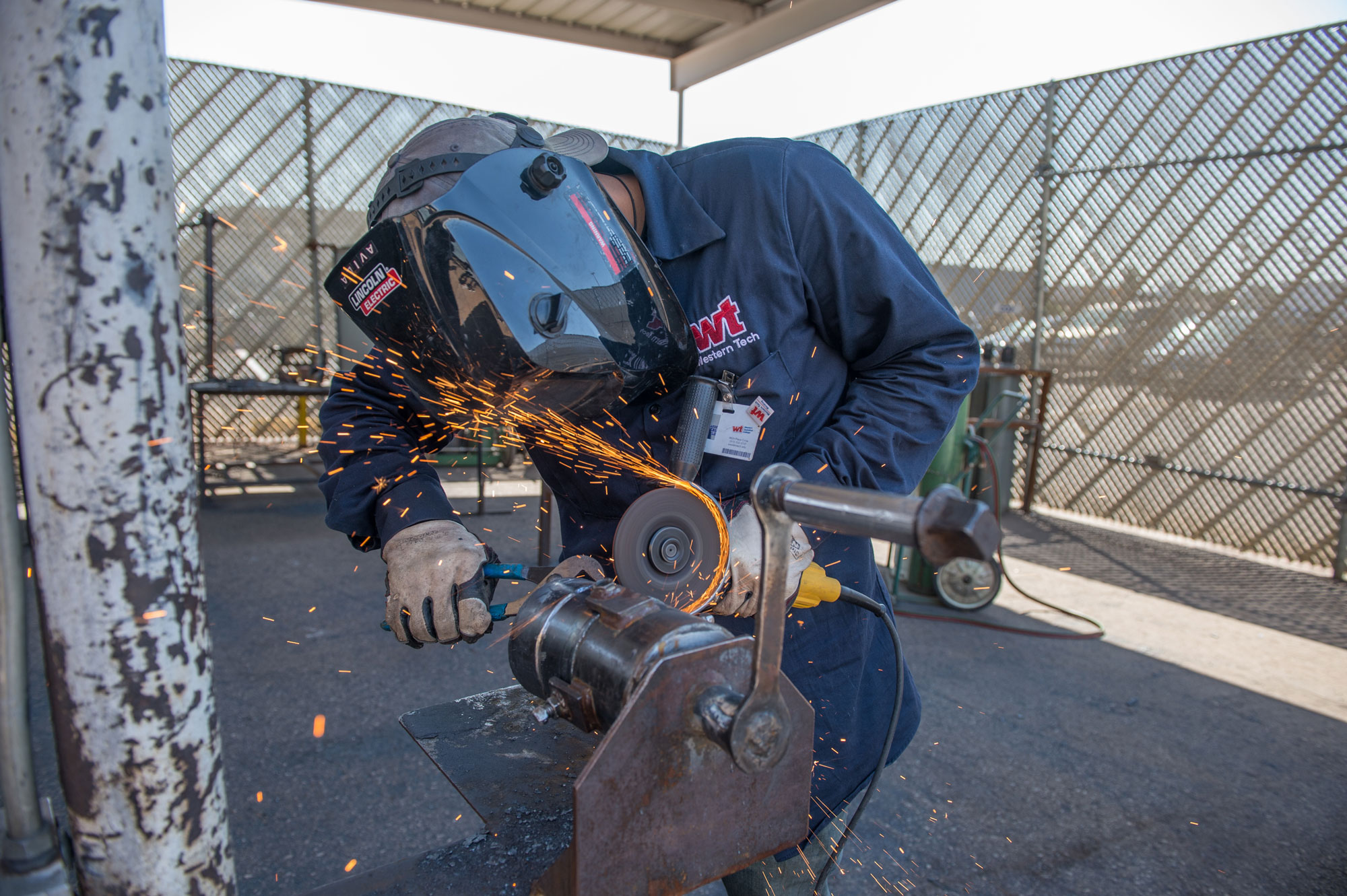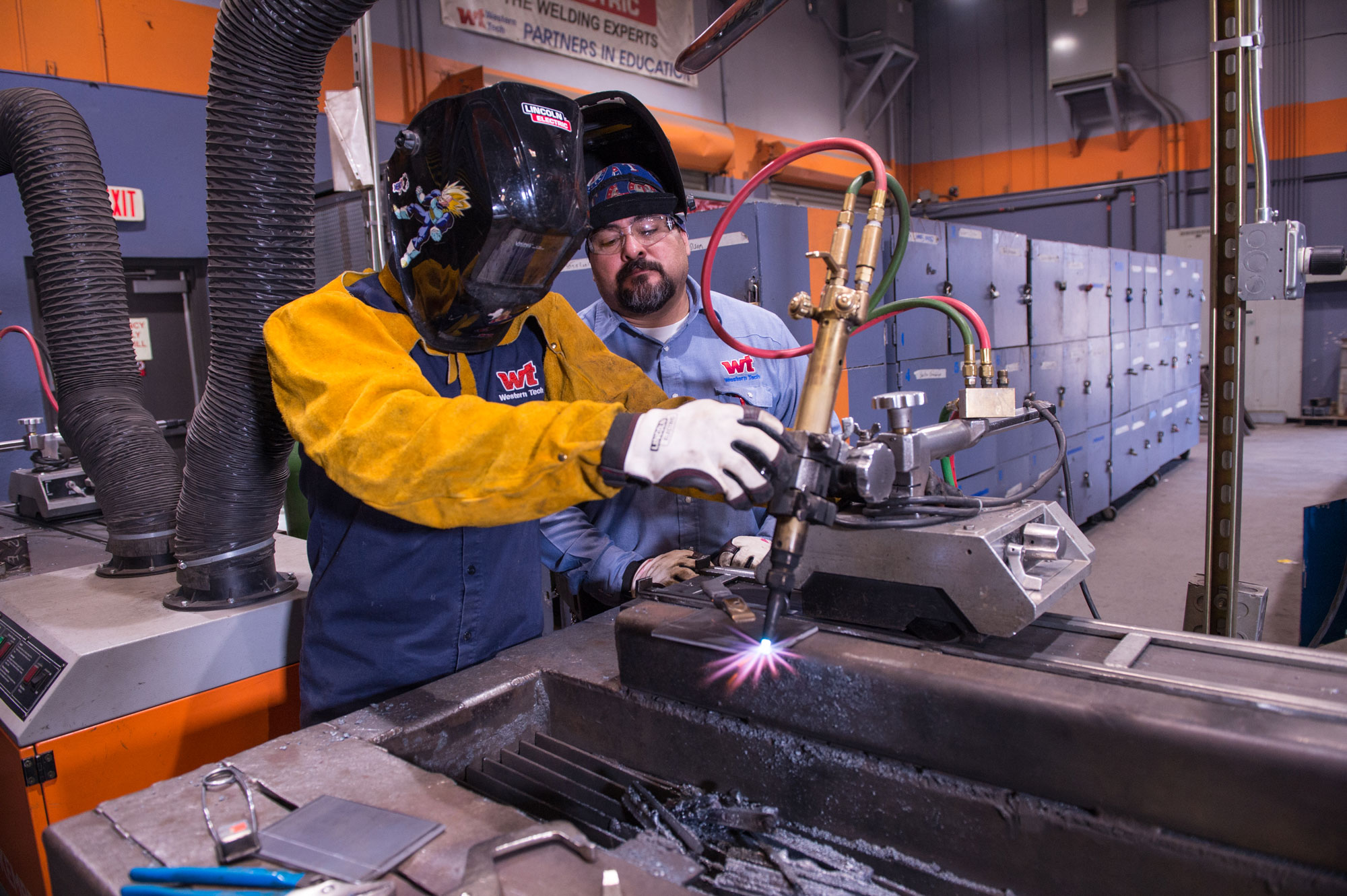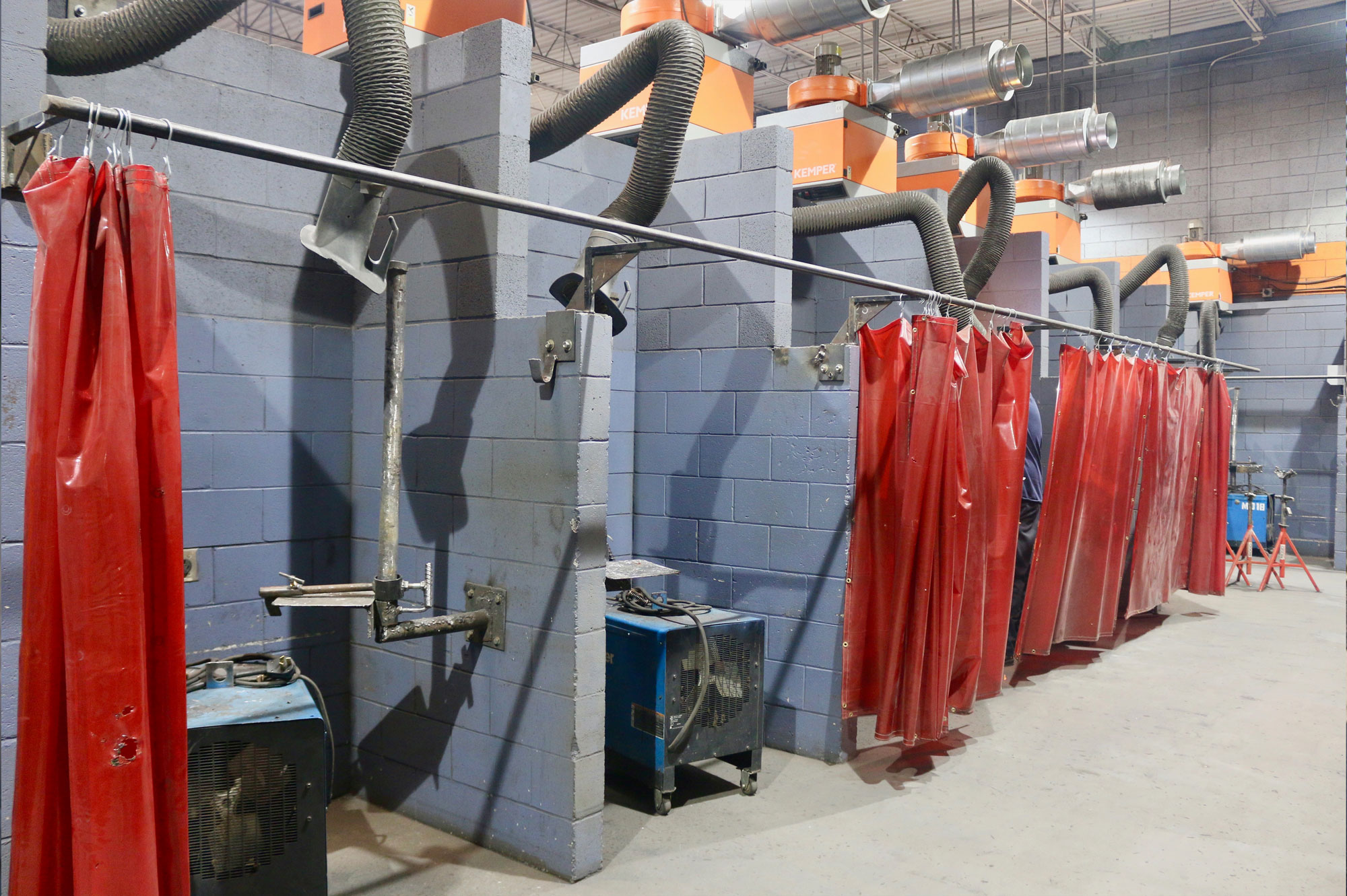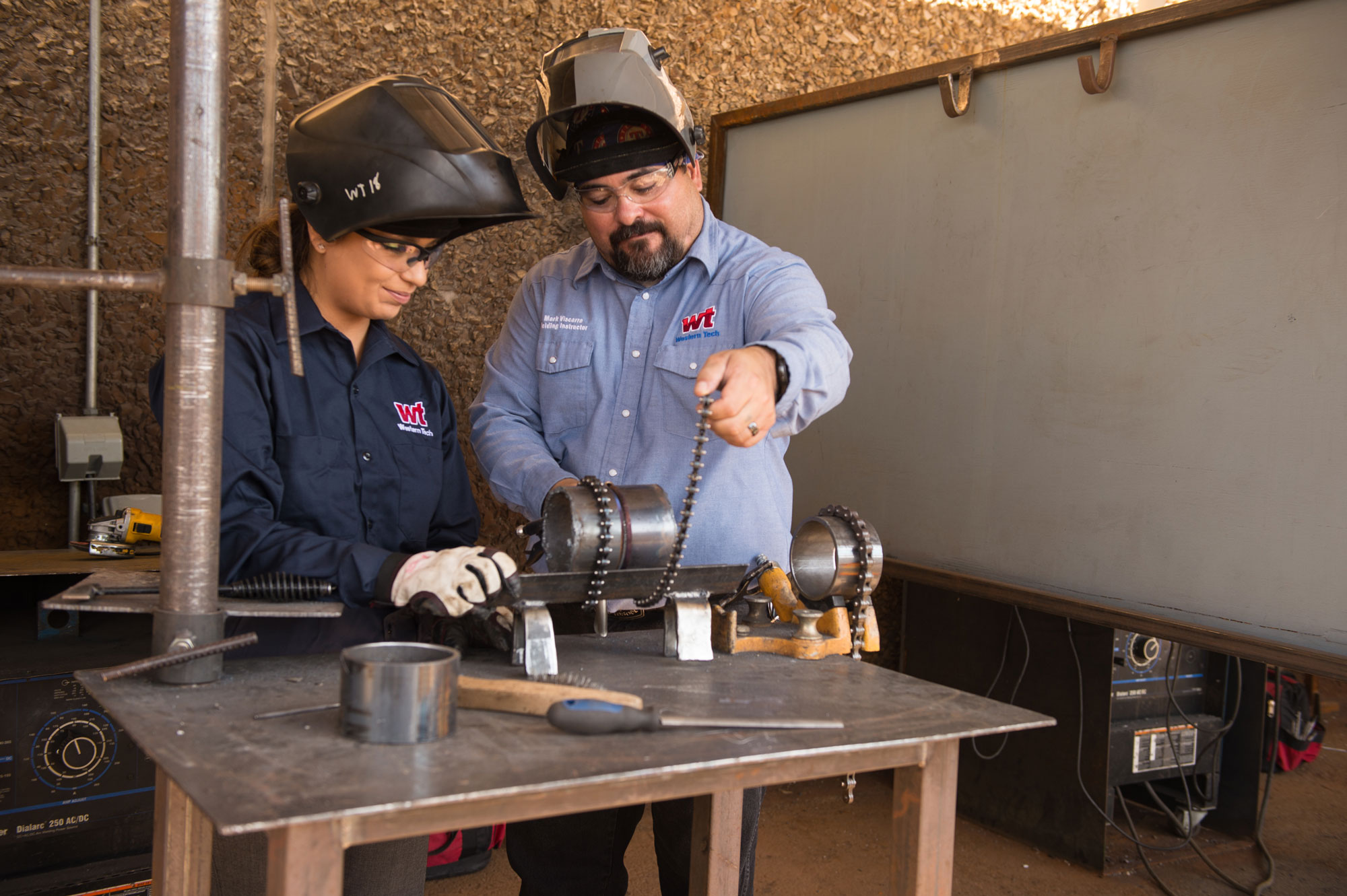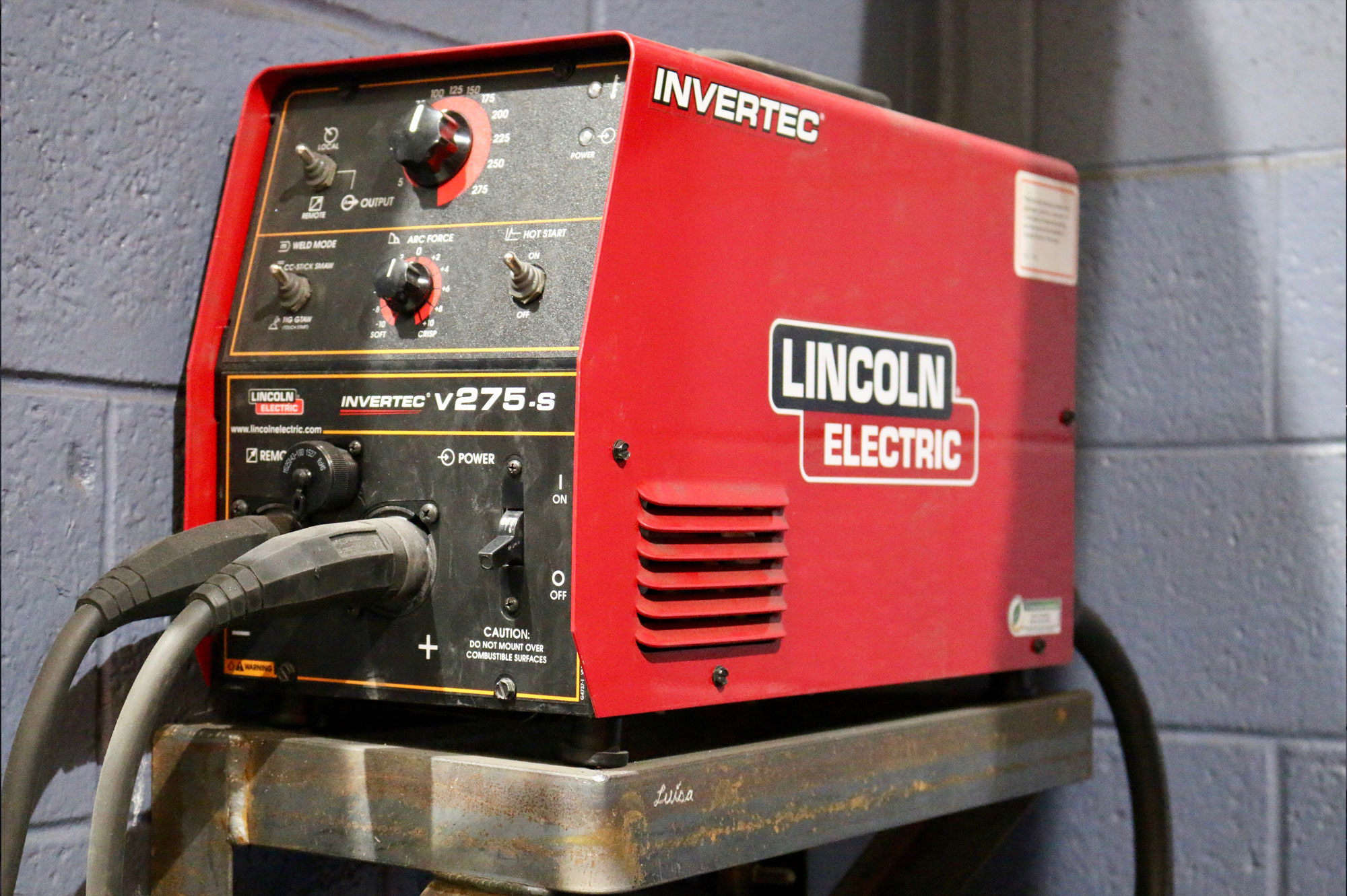 Equipped for Your Success
Dedicated classrooms for instruction
On-site AWS Certified Welding Inspectors
60+ welding booths
80+ welding machines: SMAW (Arc); GMAW (MIG); GTAW (TIG); FCAW (Flux Cored)
Oxy-Acetylene Track Torches
Manual Torches
* U.S. Bureau of Labor Statistics
Additional Program and Outcomes Details
Additional Program and Outcomes Details can be found on our disclosures page.