Diesel Advanced Training Education (D.A.T.E)
ALUMNI ONLY
Western Technical College is excited to be aligned with Mack Trucks and Volvo Trucks as the only school west of Mississippi and one of only three schools in the nation offering the Diesel Advanced Technology Education (D.A.T.E) program to fill an ongoing shortage of skilled vehicle service technicians in the diesel industry.

Virtual Appointments Available
Fields marked with an

*

are required
By submitting this form, you are giving your express written consent for Western Technical College to contact you regarding our programs and services using email, telephone or text - including our use of automated technology for calls and periodic texts to any wireless number you provide. Message and data rates may apply. This consent is not required to purchase goods/services and you may always call us directly at 1-800-225-5984 or 1-866-297-6127.
WHY DATE?
Diesel Technician Shortage: As more freight is shipped across the country, additional diesel-powered trucks will be needed to carry freight where trains and pipelines are not available or economical. As the industry changes, more diesel technicians will be needed to maintain and repair diesel engines.
Employment Opportunities: Employment of diesel service technicians and mechanics is projected to grow by 12 percent through 2024, faster than the average for all occupations. Employment opportunities are endless for the students who complete the DATE program. The Western Tech Career Services department will assist graduates in securing jobs with Mack or Volvo dealerships within a network of over 700 Mack and Volvo dealerships across North America and Mexico.
STAND OUT FROM THE REST
Quality Training: The DATE curriculum is a high impact 672-hour program that covers 12 robust and exciting classes. Graduates earn a certification as a Professional Level Technician for Mack Trucks and Volvo Trucks. The DATE program is designed to be taken following the completion of the Diesel Technology Program.
Learn From the Best: Our DATE instructors have received factory level training with Volvo/Mack and are considered to be "Professional Level Technicians".
A Hands-On Approach: Hands-on work is done in partnership with in-class instruction, preparing students to work in a fast-paced shop environment. The DATE program is a hybrid program that combines the elements of traditional face to face learning with the flexibility of online learning. 40% of your training will be in the classroom (one day online) and the other 60% will be spent in the shop. You're virtually getting the best of both worlds! You can earn your certification in as little as 34 weeks (672 hours) with your choice of day, afternoon or evening classes.
Choose Your Path: Students in the DATE program will have the option of either obtaining their Commercial Driver Training License (CDL) (if requirements are met) or take 96 hours of Welding.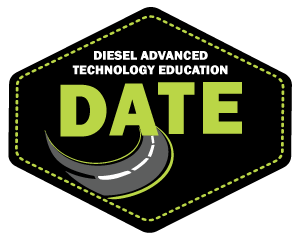 CAREER OPPORTUNITIES FOR DIESEL MECHANIC TECHNICIANS
Volvo Truck Diesel Technician
Mack Truck Diesel Technician
Prevost Motor-Home Engine Technician
Volvo Truck Engine Technician
Mack Truck Engine Technician
Volvo/Mack Truck Dealer Service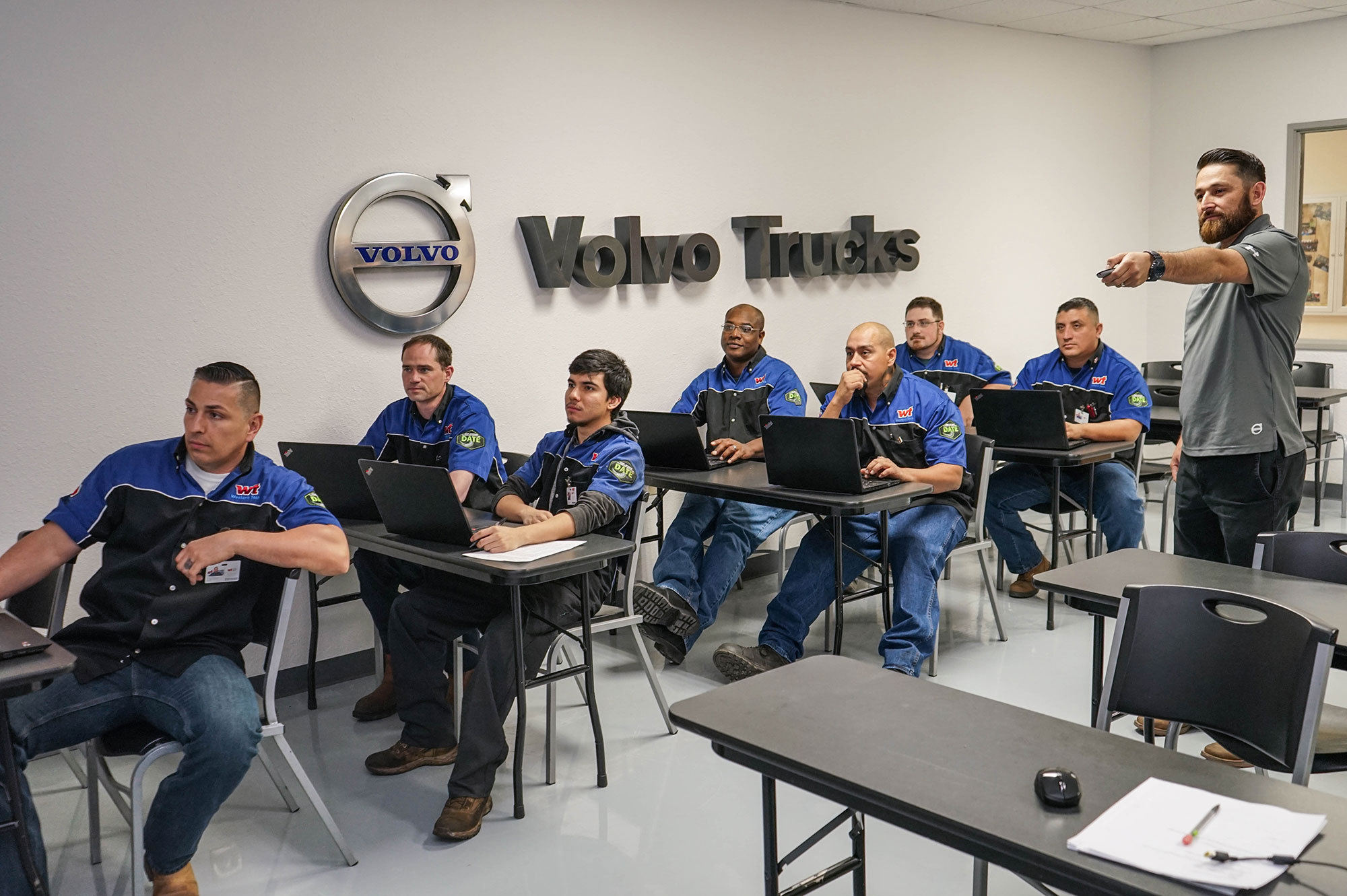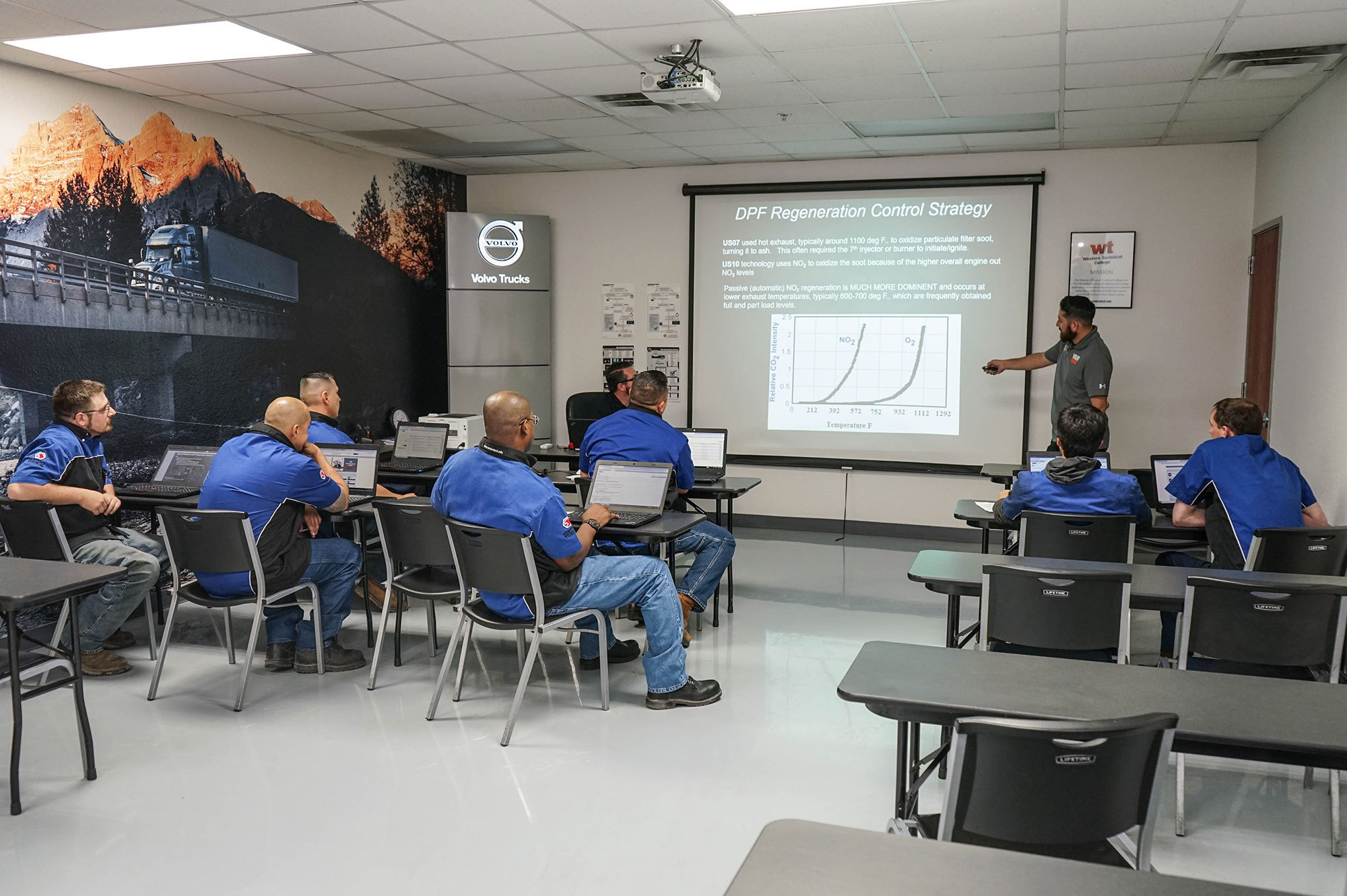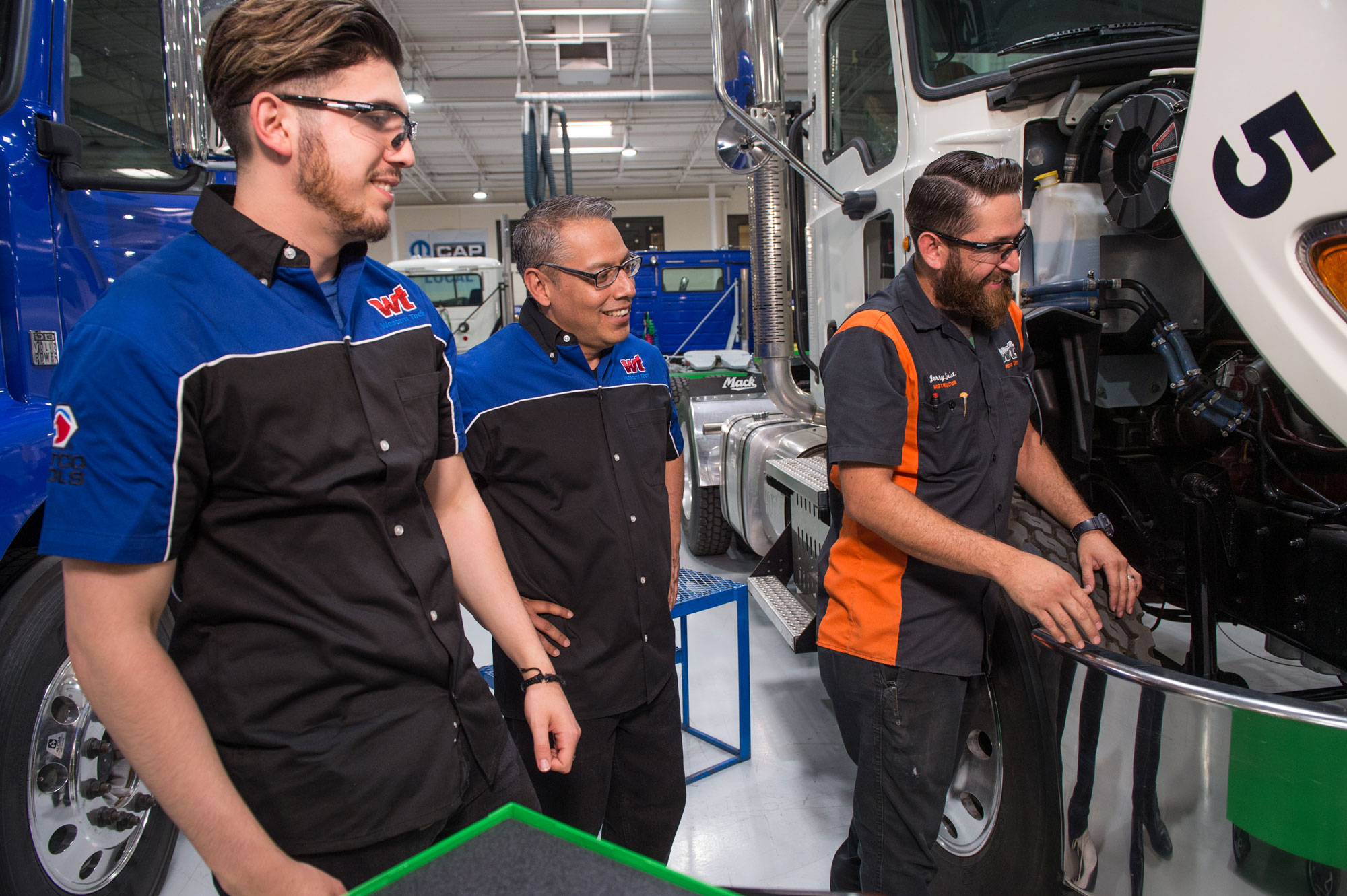 Equipped for Your Success
Dedicated Classrooms
Volvo/Mack Trucks
Volvo/Mack Training Engines
Volvo/Mack Training Transmissions
Volvo/Mack Truck OEM Specialty Tools
Volvo/Mack Truck Proprietary Diagnostic Software
Volvo/Mack Service Manager Platform (ASIST Software)