CAREER SERVICES TEAM
At Western Technical College, our Career Services Team places great importance in assisting graduates starting their careers! After all, your success is a direct reflection of the quality of our school.
What Makes Us Special
Community Connections. We've built great relationships with some of the best, most prestigious companies, both locally and out of town, so we're always in-the-know about their employment needs and what skills they're looking for in graduates. Over the last two years, we have had over 900 employers visit our campuses. 
Ongoing Career Development. Finding open job positions is just part of what we do … we also help you with your interview skills, research skills, resume and cover letter, etc. You'll have the opportunity to brush up on your interview skills as you practice going through an actual interview with a real employer in your field of study! Each employer will review your resume and provide you with Real World feedback so that you are fully prepared once you graduate.
Looking to move out of town? No problem! We have employers across the country willing to help you grow and improve your interview skills via skype or over the phone!
Innovative Class Scheduling. Most area schools have only one or two large graduating classes per year. Not Western Tech! We have graduates every month. This gives you a distinct advantage because there will be more job openings to choose from and not as much competition to fill them. This type of scheduling also allows us to give more individual attention to each graduate.
Come Meet with Us
Whether you need guidance in finding the right career path, need help polishing your interview skills, or are ready to see what jobs are hiring, our Career Services Team is here for you.
Contact: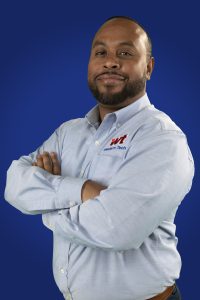 Jessie Kelley
Director of Career Services
Office: (915) 231-4932
Cell Phone: (915) 238-6155
jkelley@westerntech.edu