Industry Leading Website Names the Western Tech Medical Assistant Certificate Program Among the Best Value Online Options for 2020-21
April 6, 2020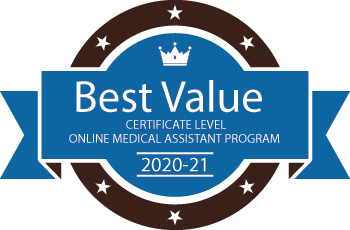 From front-office admissions and patient prep, to providing home care instructions and scheduling follow-up visits, medical assistants are often the first and last people patients see when going to the doctor. It's no surprise that healthcare providers have come to rely on their MAs to keep the business running and the patients happy.
In a role this demanding, there's nothing like an accredited formal training program to prepare future medical assistants for the job. Anybody with that kind of dedication to career preparation earns our respect, so we wanted to make it a little easier for them to find the best value available.
OnlineMedicalAssistantPrograms.net did a deep dive into the tuition rates of every CAAHEP- and ABHES-accredited medical assistant certificate program in the U.S. in search of the most affordable options. We are proud to announce that Western Technical College was selected for this elite award.
As a program that offers the best career training around through convenient hybrid courses, and does it all with a tuition rate that comes in more than $5,000 below the average cost of similar private school programs in the state, the Western Tech Medical/Clinical Assistant Certificate easily earns its place on the list of the Best Value Online Medical Assistant Certificate Programs for 2020-21!