PHYSICAL THERAPIST ASSISTANT
If you want to help people in a hands-on way, training to be a Physical Therapist Assistant could be perfect for you!
The Physical Therapist Assistant (PTA) program is designed to give you the knowledge and skills you need to effectively implement treatment based on the established plan of care and treat a variety of patient populations from pediatrics to geriatrics.
Not only is this career personally rewarding, it's also a smart choice for those who have an eye on the future. According to the American Physical Therapy Association, employment for PTAs is expected to grow 40* percent from 2014–2024.
*Occupational Outlook Handbook: U.S. Bureau of Labor Statistics
GRADUATE READY TO GO
Learn from the best. Aside from our institutional accreditation the Physical Therapist Assistant program at Western Tech is also accredited by the Commission on Accreditation in Physical Therapy Education (CAPTE) of the American Physical Therapy Association, 1111 North Fairfax Street, Alexandria, Virginia 22314; telephone: 703-706-3245; email: accreditation@apta.org; website: www.capteonline.org.  If needing to contact the instution/ program directly, please call Suzanne Nolan at 915- 231-4935 or email snolan@westerntech.edu

Consistent Schedule. We know how important having a consistent schedule is for your success. Our regular schedule will help you complete this program in just 23 months. You'll learn all the necessary skills, ethics, body science, and fundamentals you will need to work in this selfless field and become a licensed Physical Therapist Assistant.
Clinicals. Throughout the program, you will be exposed to a Real World setting and receive hands-on training at an approved clinical site. Your licensed clinical instructor (a Physical Therapist or Physical Therapist Assistant) will supervise you and provide you feedback while you demonstrate your ability to problem solve and critically think while practicing patient care.
Licensure Examination. Once you graduate from the Physical Therapist Assistant program, you may be eligible to take the PTA National Physical Therapy Exam (NPTE) and apply for state licensure.
Download Physical Therapist Assistant Application Documents below:
*Applicants must first meet with Admissions Representative before they get started with application process.
CAREER OPPORTUNITIES FOR PHYSICAL THERAPIST ASSISTANTS
Acute Care
Outpatient
Rehab Hospitals
Nursing Homes
Assisted Living Centers
Home Health
Aquatics
Wound Care Clinics
Wellness Clinics
Schools
Skilled Nursing Facilities
Prison Facilities
Physical Therapy Clinics
Physicians' Offices
Sports & Exercise Clinics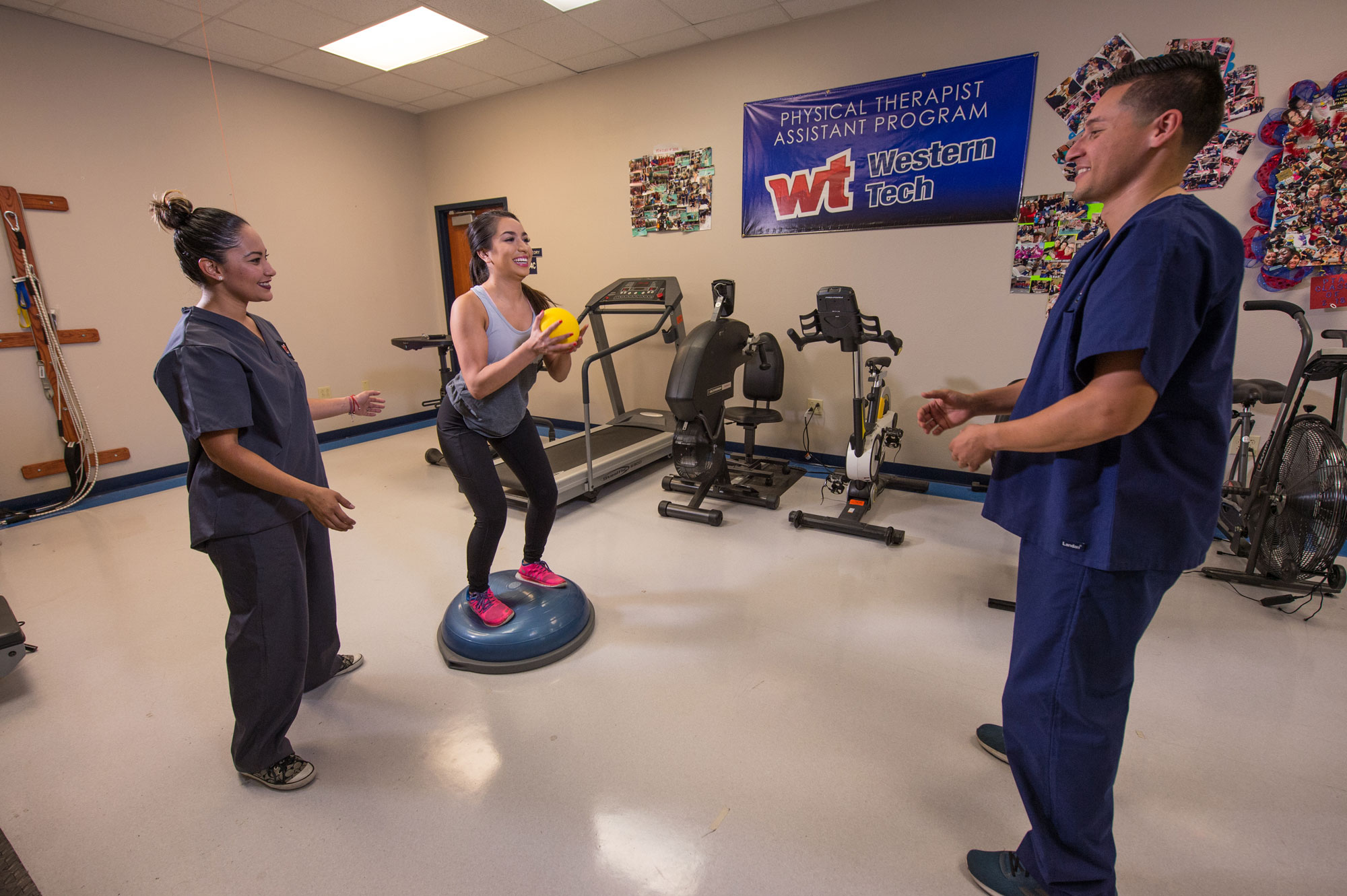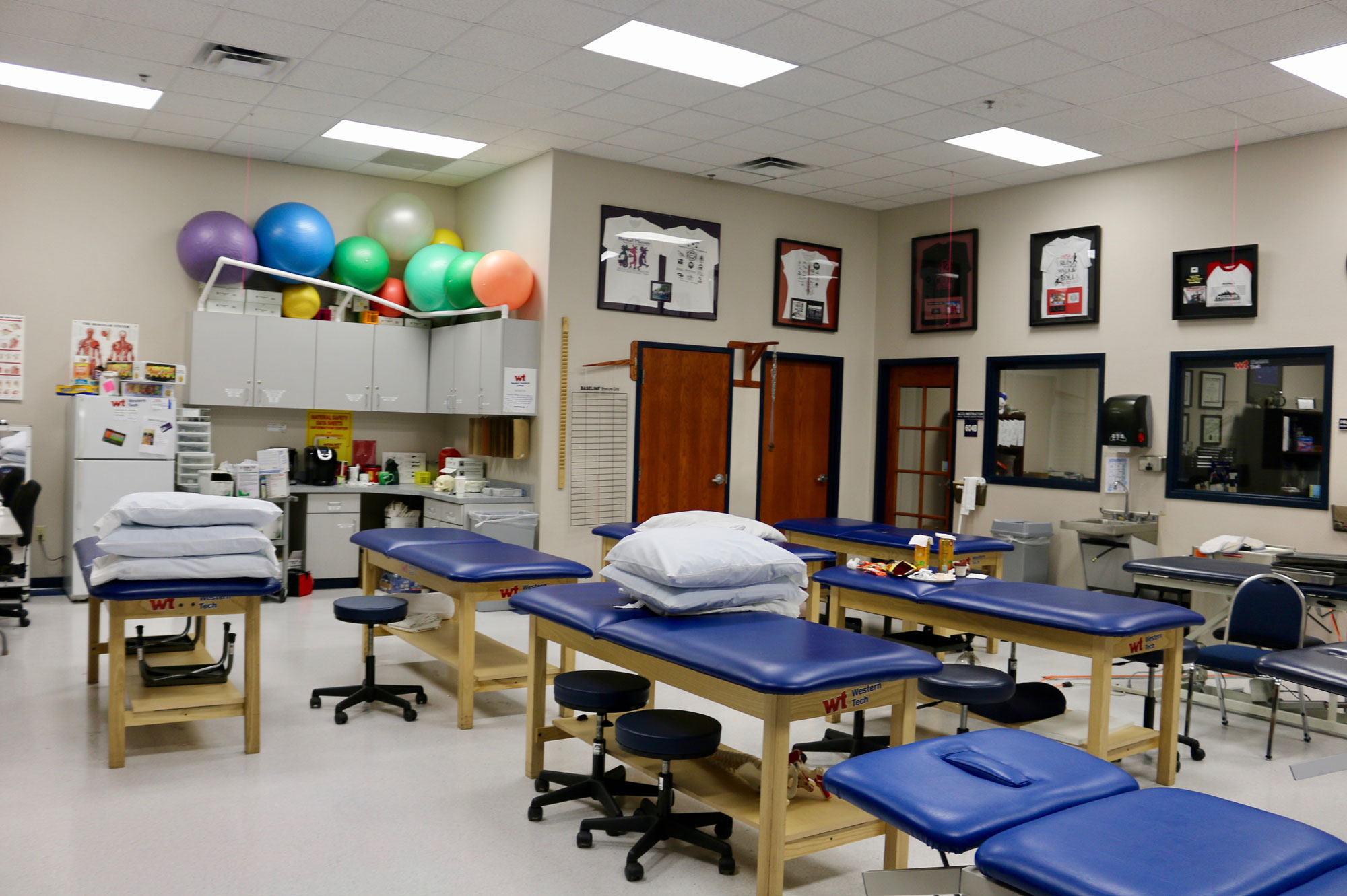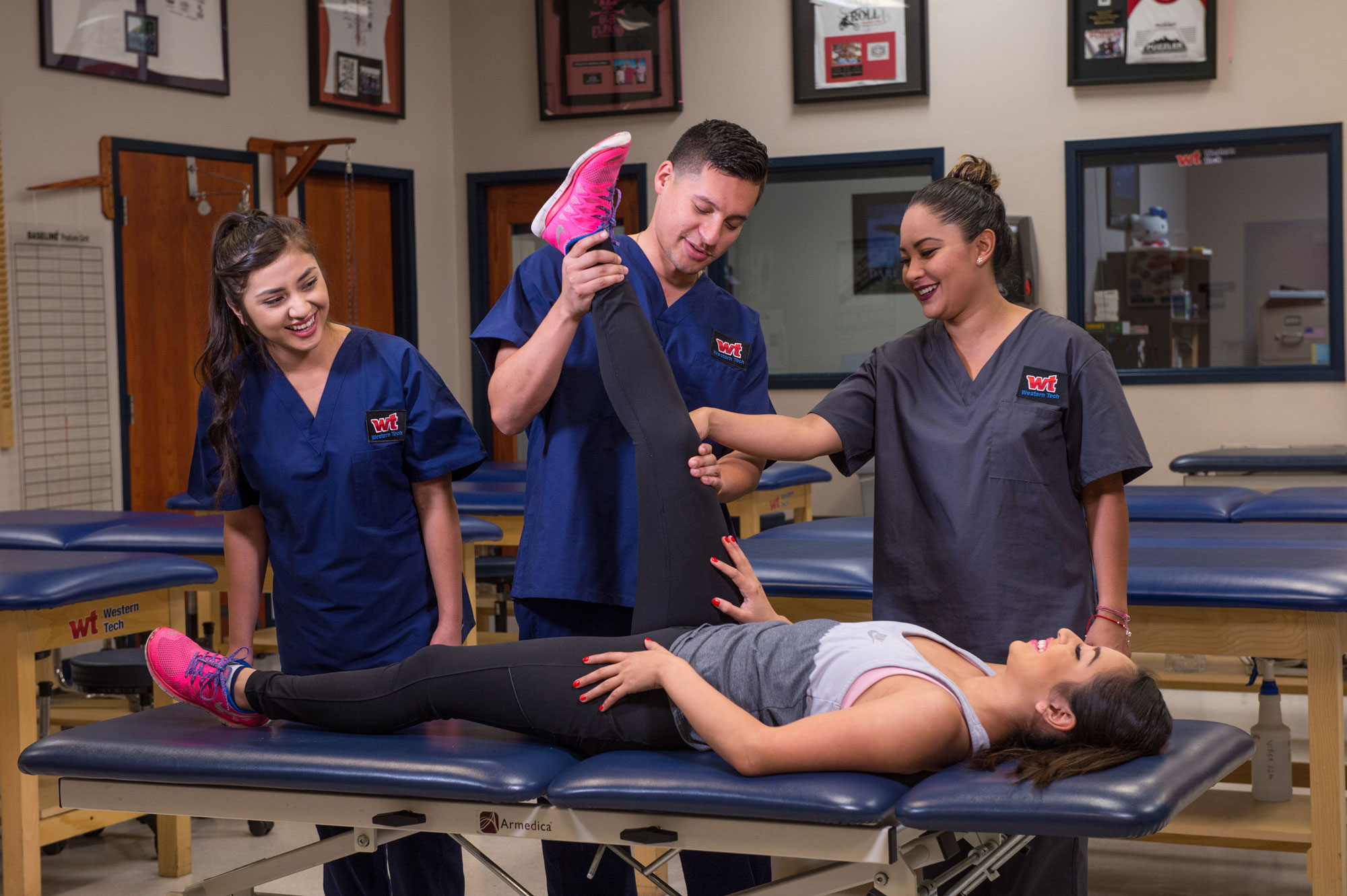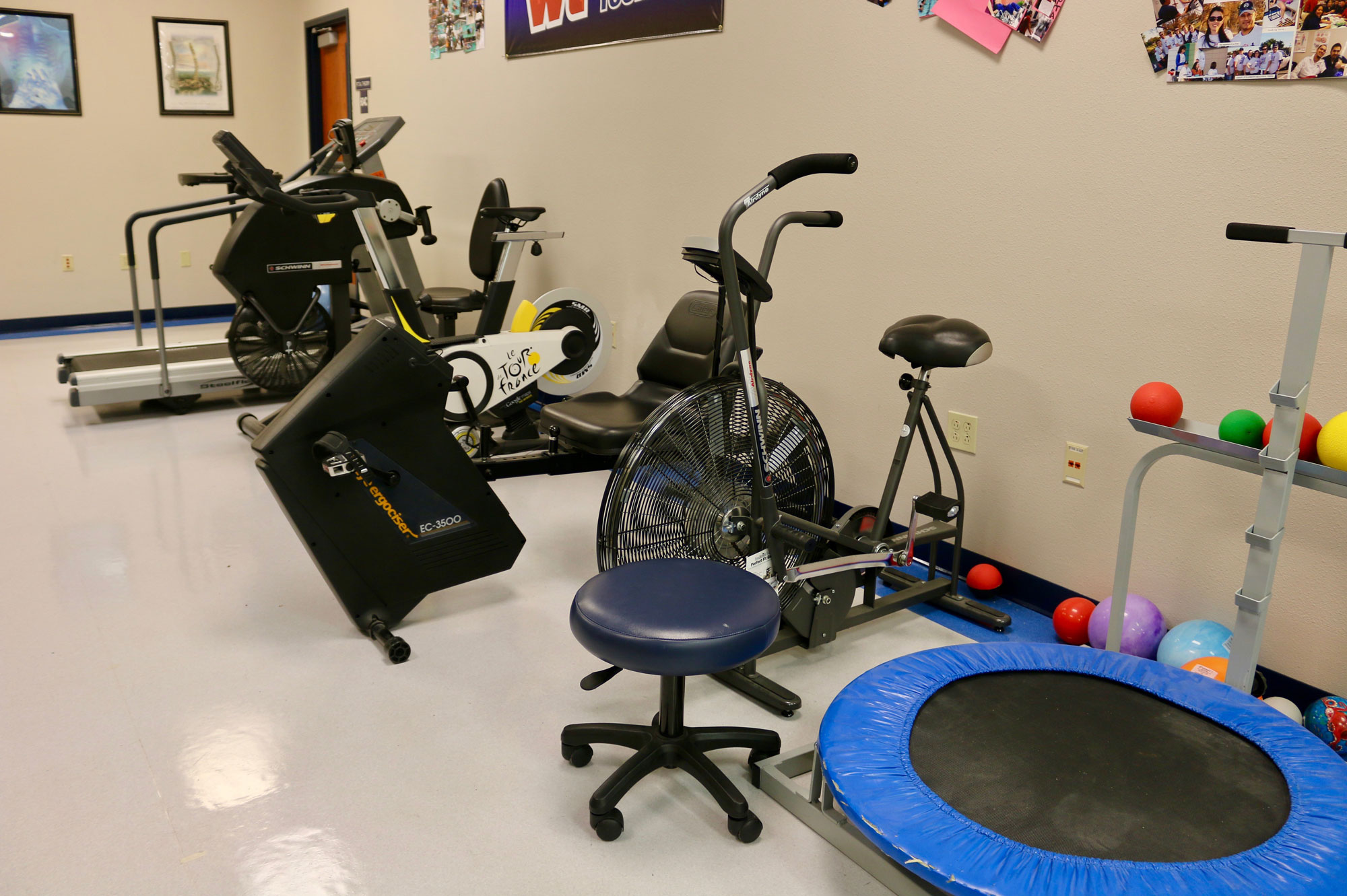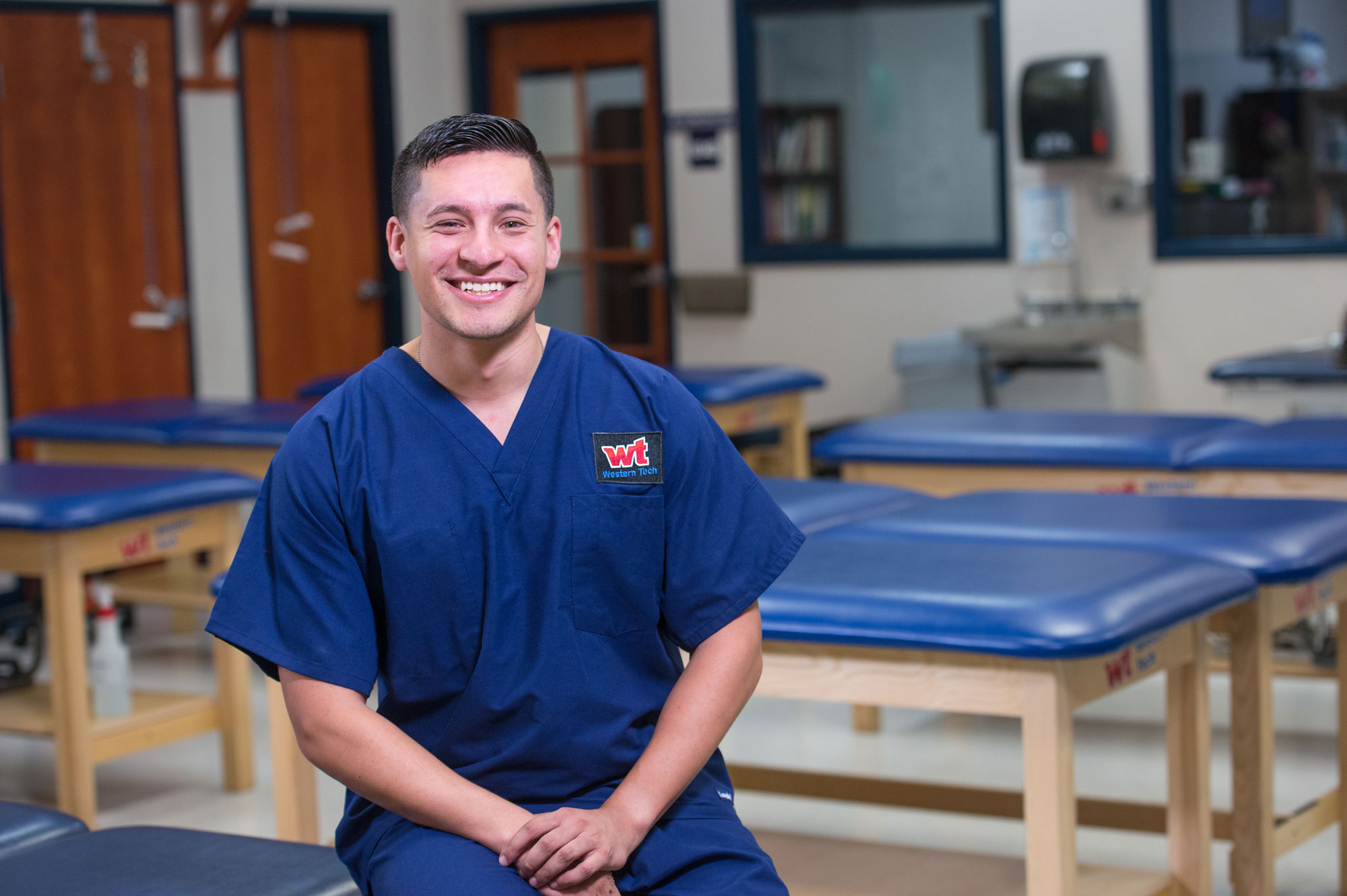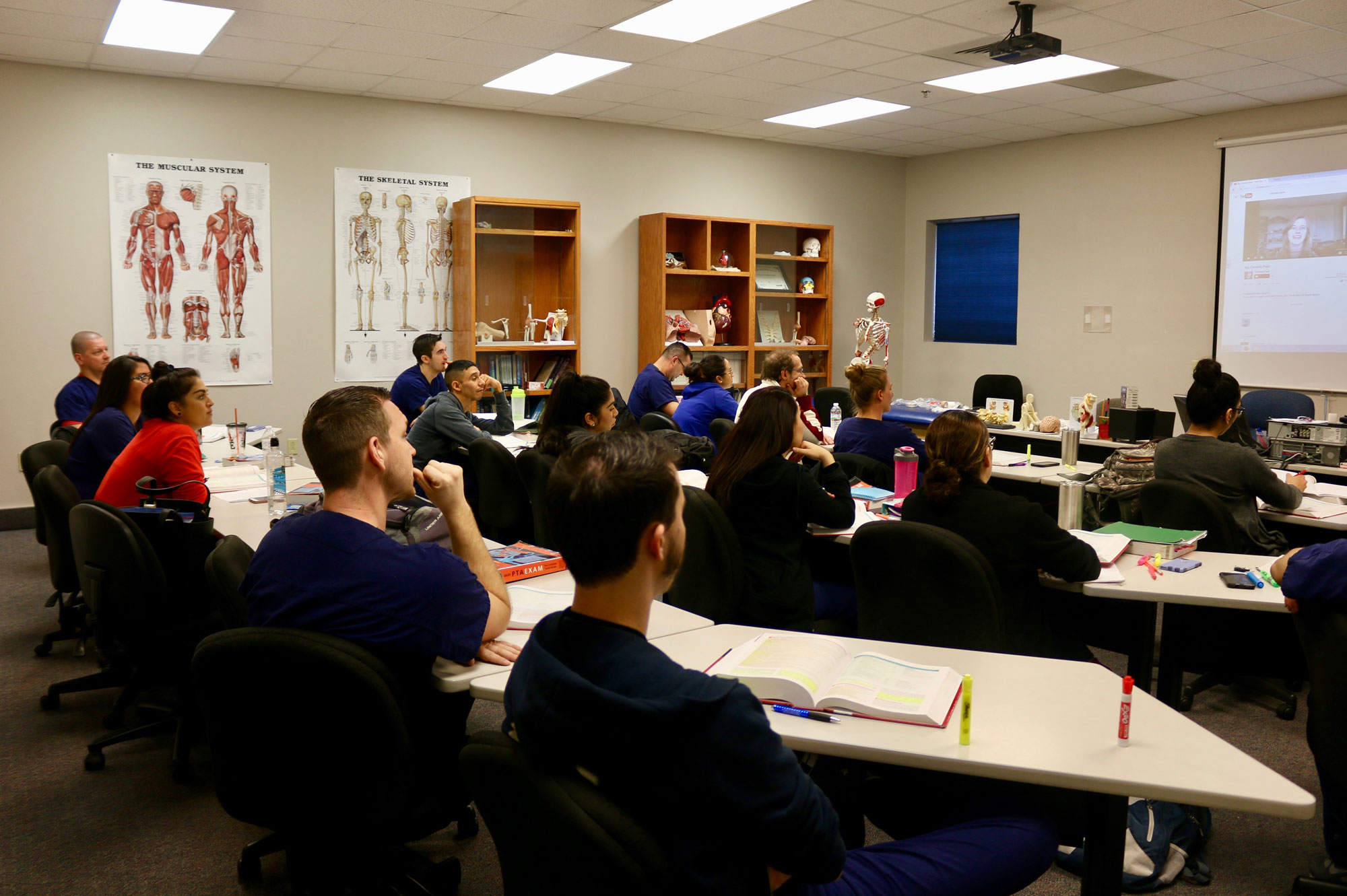 Equipped for Your Success
Laptop Computers
Ultrasound units
Electrical stimulation units
Traction units
Wheelchairs
Hoyer lift
Stationary bikes
Assistive devices
Standing frame
Tilt table
Electrical Hi/Lo tables
Plinths/treatment tables
Upper body ergometer
Multiple physioballs
Nautilus-type equipment
Hydrocollator
Freezer
Paraffin bath
Rebounder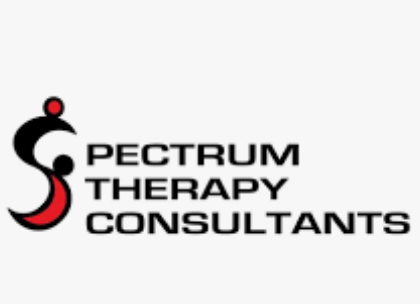 "Spectrum Therapy Consultants has hired WTC PTA graduates since the inception of the program. They have been academically and clinically prepared to fulfill our staffing needs. They have provided sound quality care and outcomes to the patients we serve." - Sandra Terrazas | Owner