MEDICAL/CLINICAL ASSISTANT WITH X-RAY TECHNOLOGY
Exciting, rewarding and fun… these are just a few words that describe what it's like being a Medical/Clinical Assistant.
These caring professionals are often the first person a patient sees, making them a vital and valued member of the healthcare team.
At Western Technical College, our Medical/Clinical Assistant with X-Ray Technology program will cross-train you for multiple medical positions, giving you a major advantage out in the workforce. You'll learn everything from front and backend office duties to X-ray technology, EKG monitoring, phlebotomy and hemodialysis.
ONLINE + CLASSROOM + INTERNSHIP = CAREER READY
Mission Statement: The mission of the Medical/Clinical Assistant with X-Ray Technology faculty and staff at Western Technical College is to prepare competent entry level medical assistants with the cognitive (knowledge), psychomotor (skills), and affective (behavior) learning domains needed in the medical community.
Learn from the best. Our Medical/Clinical Assistant certificate program is taught by instructors who have years of Real World experience. Western Technical College's instructors have updated certifications in the medical field.
Flexible schedules. We offer a Fast Track Program so you can get your career started right away. Attend classes Monday – Friday from 8:30 -2:30 pm and complete your certification in 9 short months.
Calling all night owls! If attending during the day is not for you, that's ok….we have NIGHT classes! Attend classes in the evening from 6pm-10pm and complete your certification in 12 months.
Hybrid Program. Does your lifestyle call for the convenience of online training? Our MCA program is a hybrid program that combines the elements of traditional face to face learning with the flexibility of online learning. 80% of your training will be in the classroom and 20% will be spent online. You're virtually getting the best of both worlds!
Certifications. Having certifications in the health industry is a must and crucial to your success. We got you covered! While going through program, you will be eligible to take the following certification examinations through the National Healthcareer Association(NHA):
Certified Phlebotomy Technician
Certified EKG Technician
Certified Clinical Medical Assistant
Certified Medical Administrative Assistant
X-Ray Technology. Additionally, students may be eligible, after completion of the non-certified X-Ray Technology course, to register with the Texas Medical Board.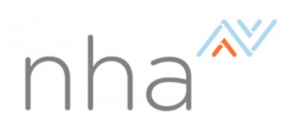 Internship Opportunities: Before you graduate, the time will come for you to put the skills you learned in the classroom and apply them in a Real World setting! As an Intern, you will have the opportunity to work hands on in a professional environment, network with other professionals in your field, explore different careers, and build your resume. You will have a dedicated Internship Coordinator that will personally work with you and many of our industry partners to provide you the exposure and experience you need to get ready for the Real World.
CAREER OPPORTUNITIES FOR MEDICAL/CLINICAL ASSISTANTS
Medical or Clinical Assistant
Front and Back Office Assistant
Phlebotomist
Medical Receptionist
Lab Assistant
EKG Technician
Hemodialysis Technician
Non-Certified X-ray Technician
Patient Care Technician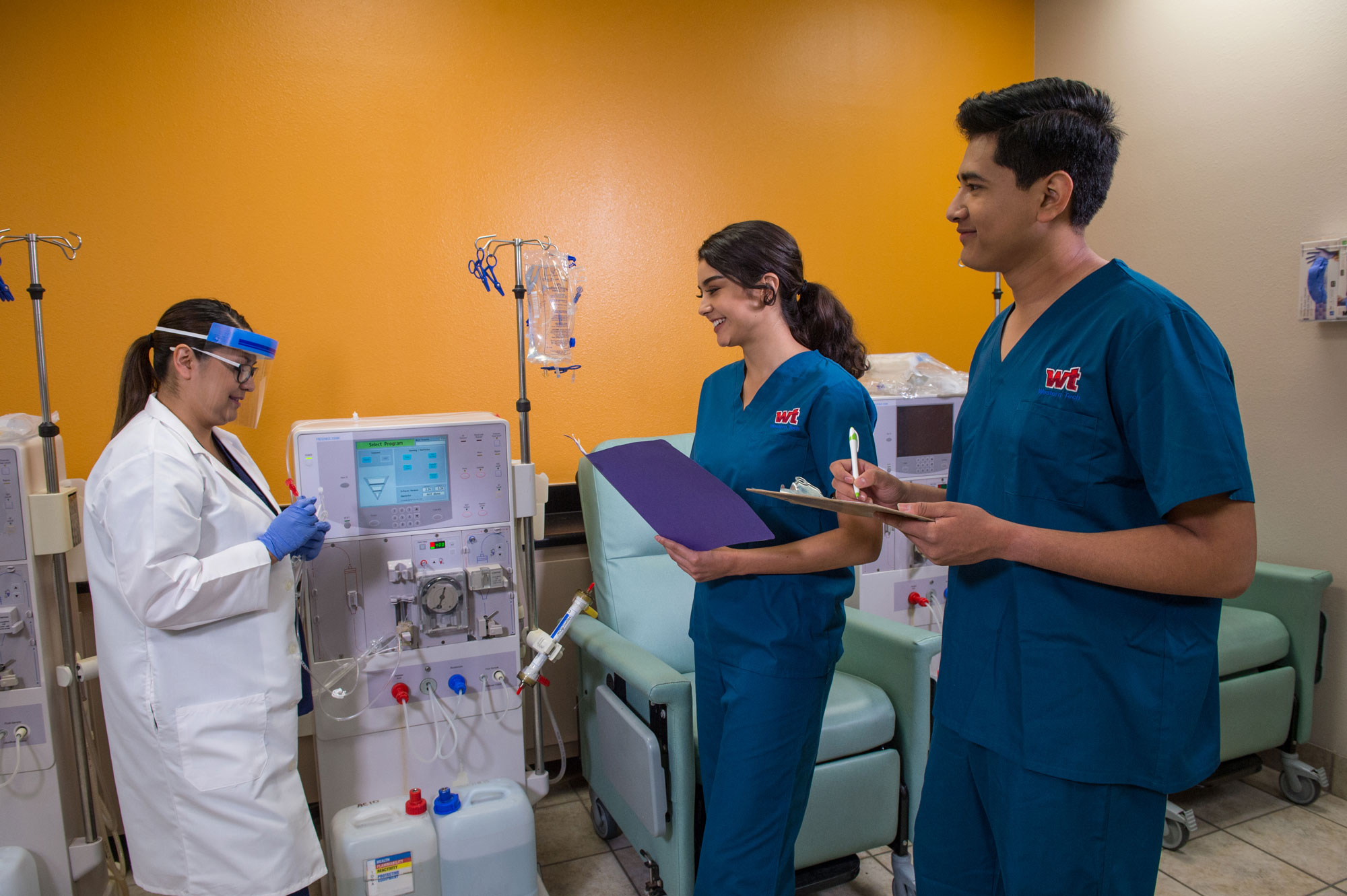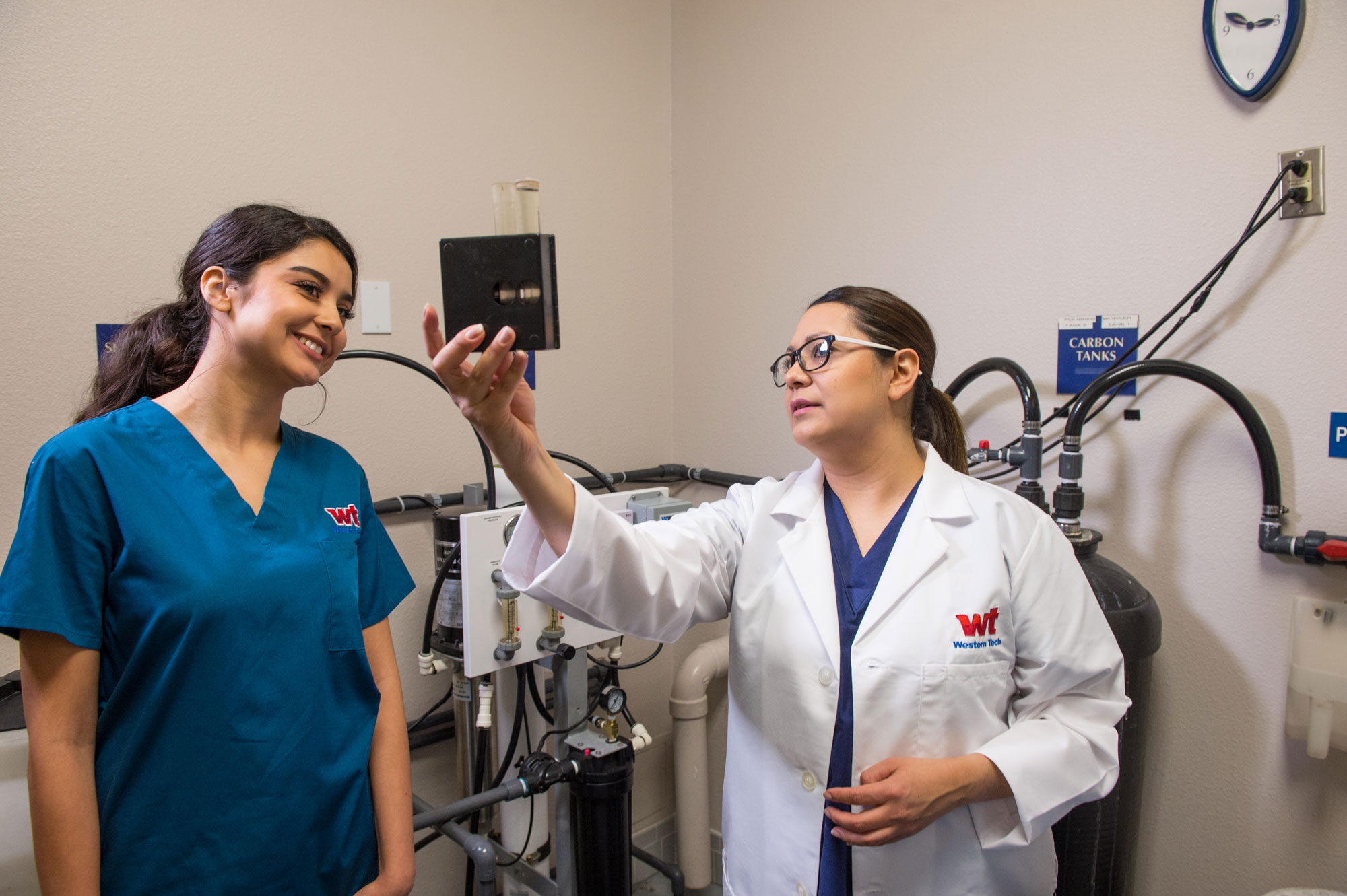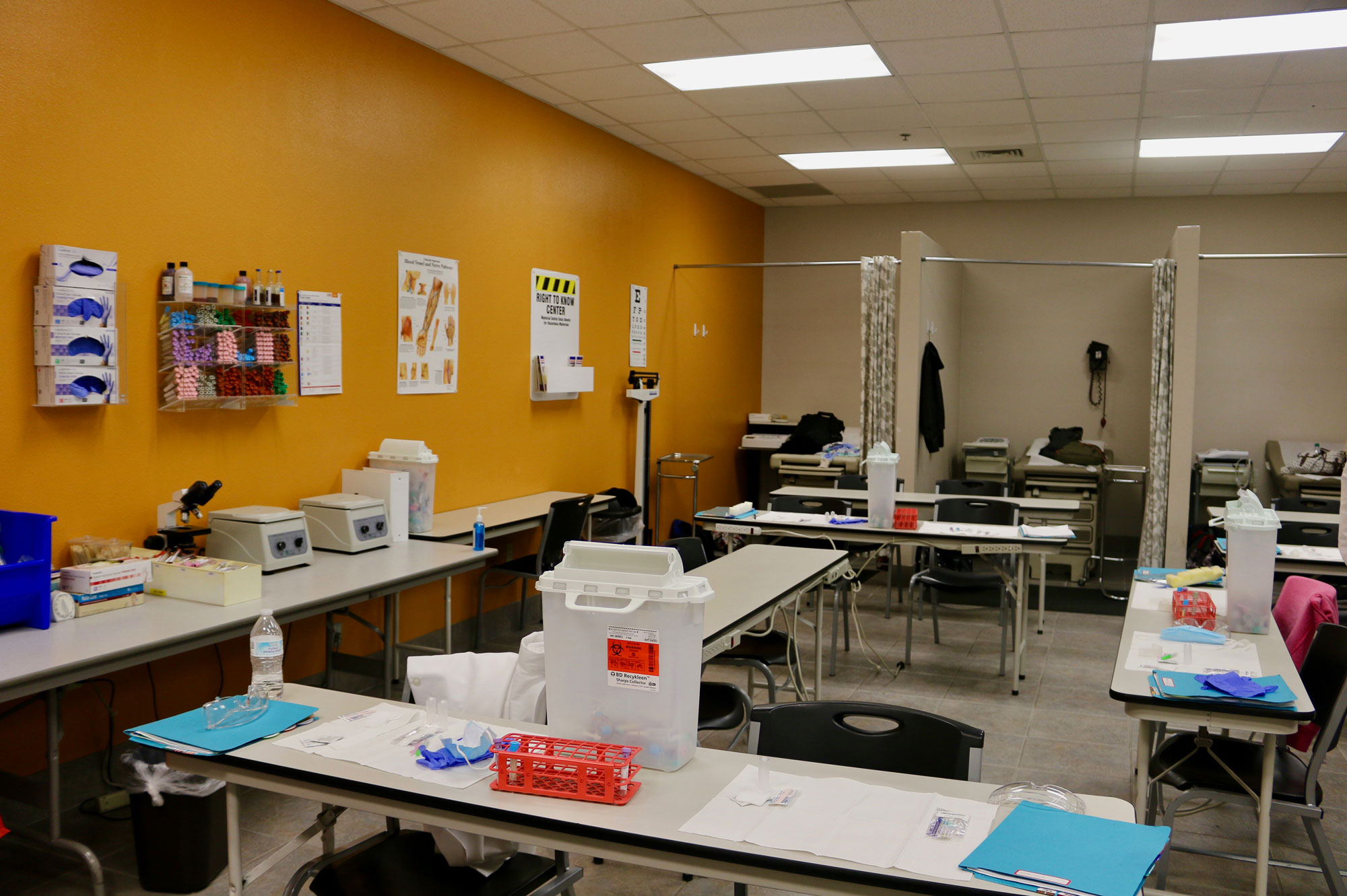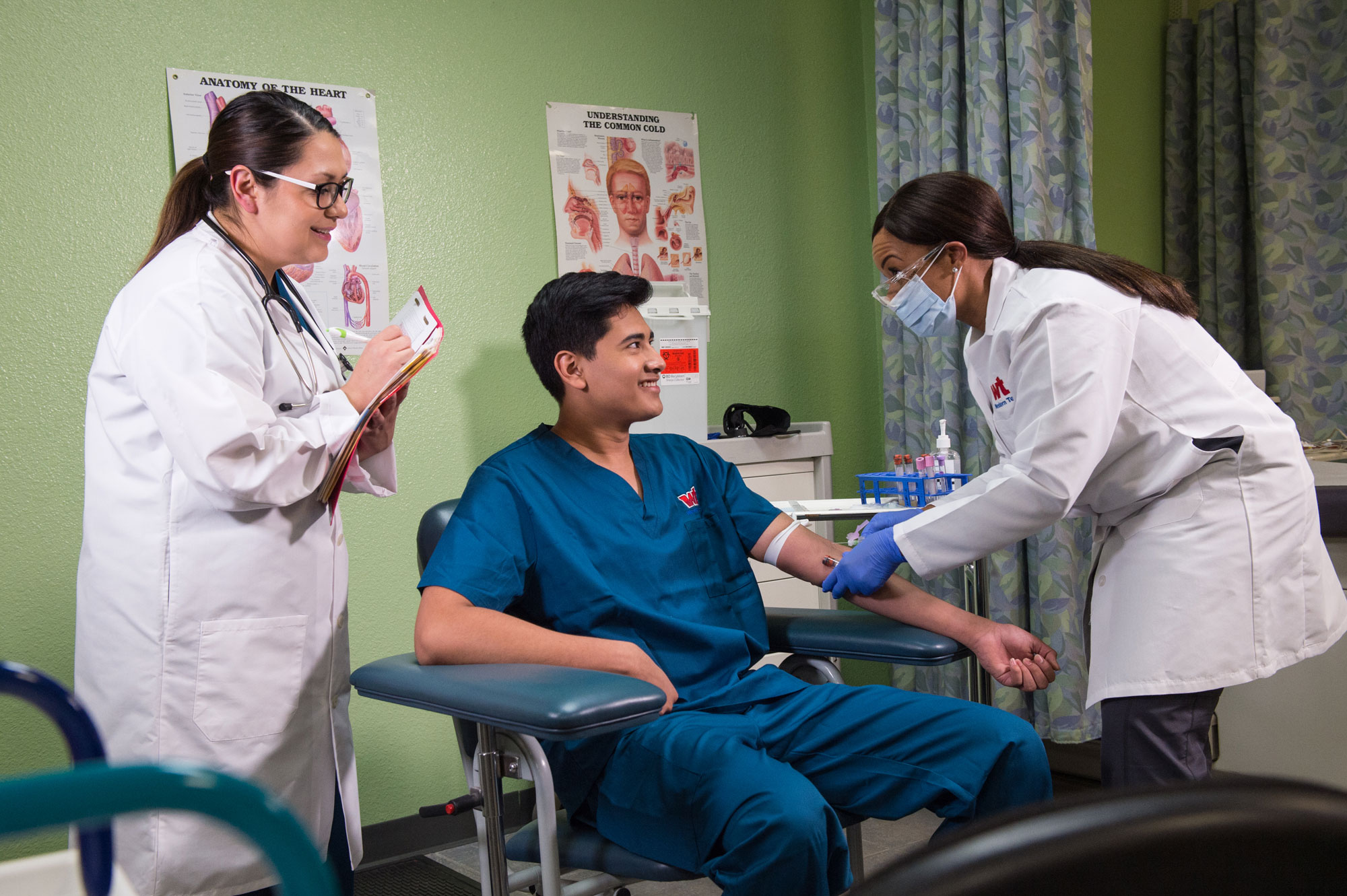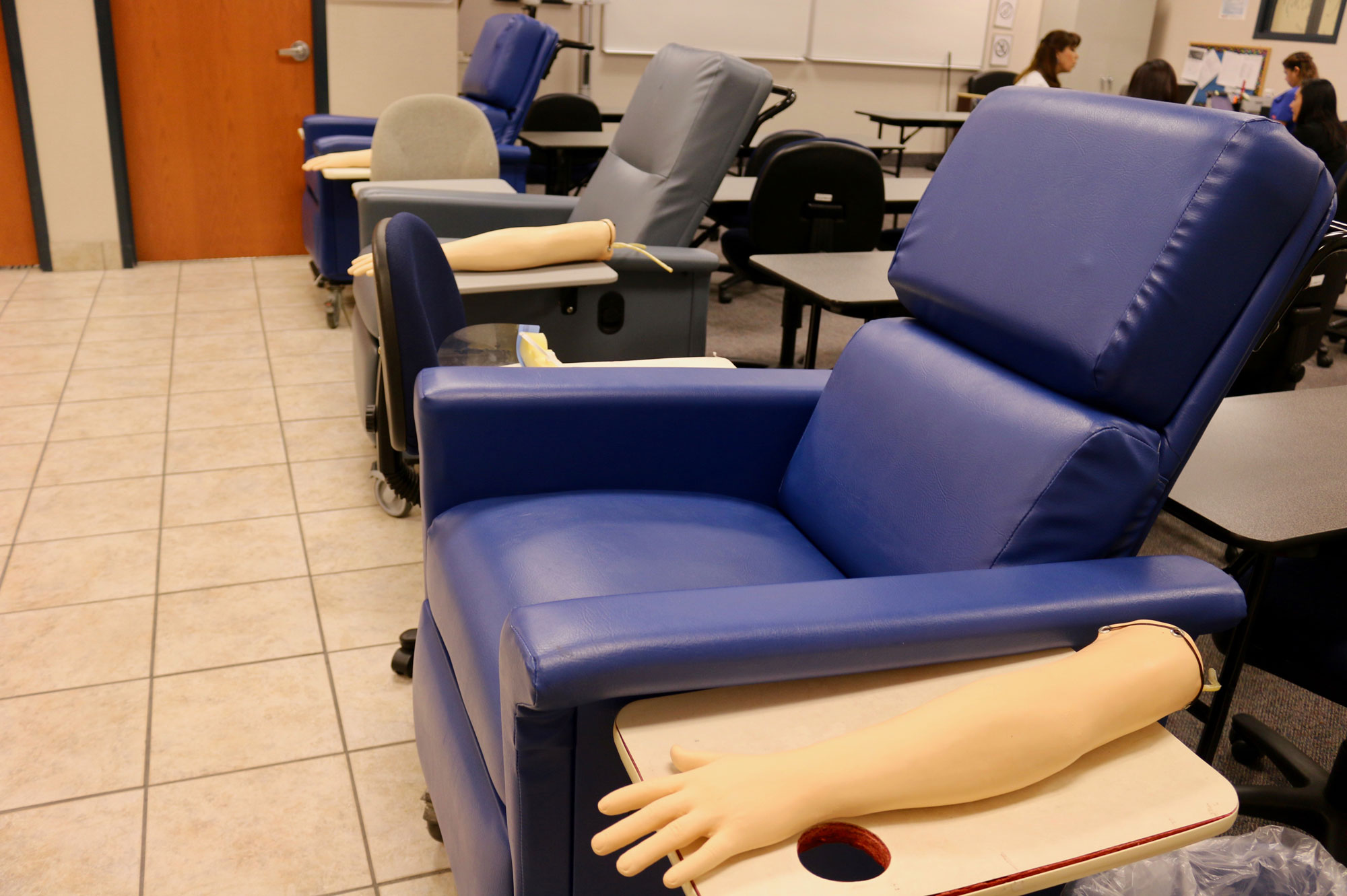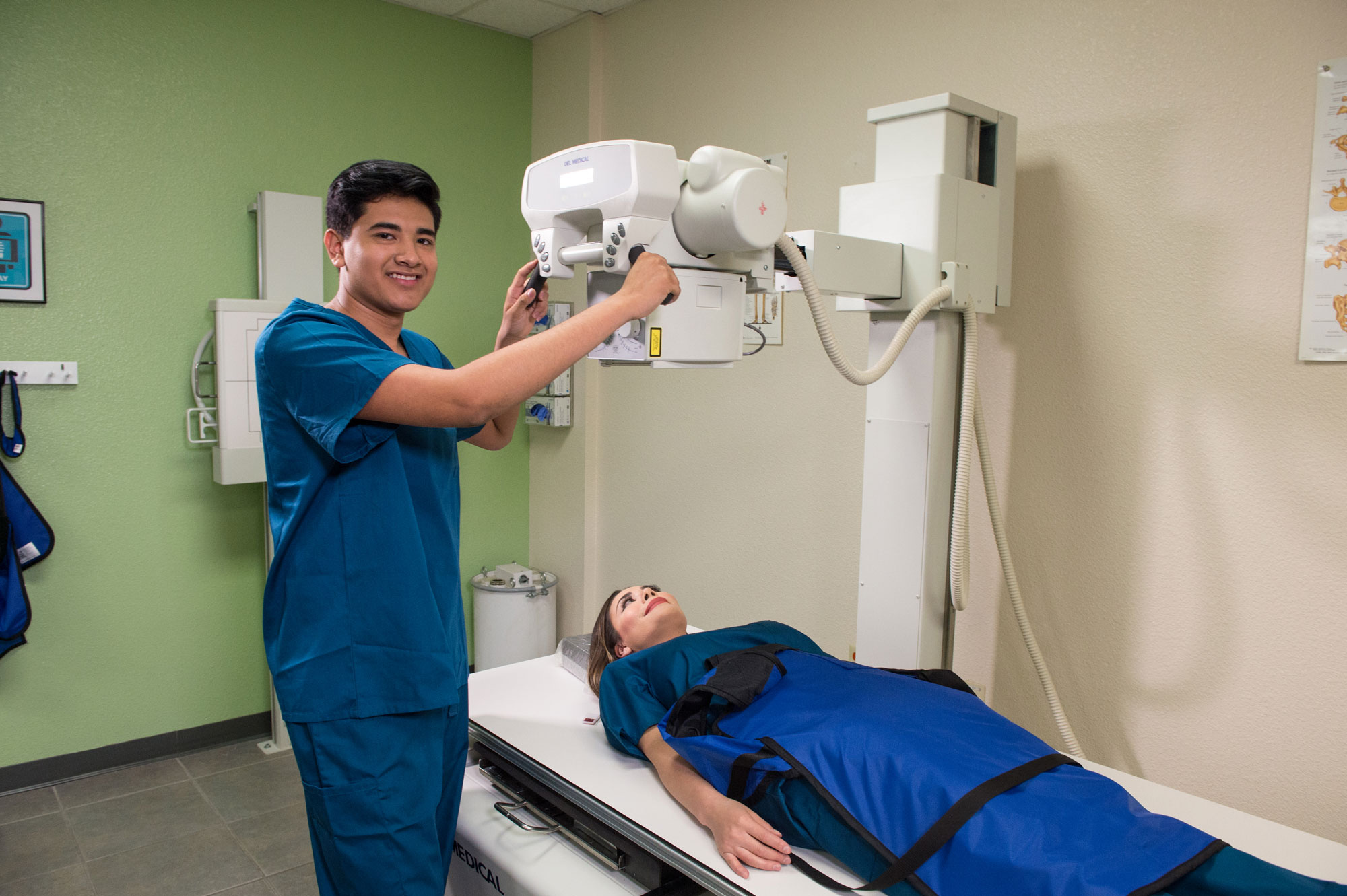 Equipped for Your Success
Dedicated classrooms for instruction
Exam tables
Phlebotomy and hemodialysis patient chairs
Centrifuges
Autoclaves
Incubator
Microscopes
EKG machines
Fresenius 2008K hemodialysis machines
Weight and pediatric scales
Digital blood pressure cuffs
TV/Microscope monitor
Reverse Osmosis water treatment system
Loop Graft Practice Arms
Peritoneal Dialysis Catheter and Permanent Catheter practice models
X-ray machines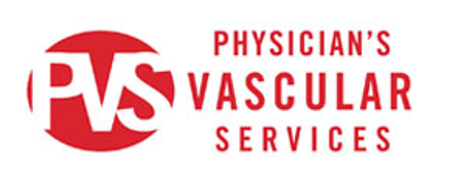 "We've had the opportunity to hire students from Western Tech for several years and it has never been a disappointment. Western Tech is a great school that offers great opportunities for students to achieve their career goals and we are satisfied to bring them on board." – Karina Zuany HR Manager | Physicians Vascular Services