Western Tech instructor chosen for Cisco Dream Team
April 3, 2018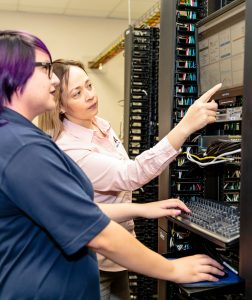 El Paso, Texas – February 26, 2018 – Western Technical College (Western Tech) is proud to announce that Gabriela Rzycki, a Cisco instructor in the ISS Program, has been selected as a Cisco Live Dream Team Co-Lead Instructor for the Cisco Live 2018 event to be held in Orlando, FL from June 10 – 14, 2018. Cisco Live is the annual Cisco partner summit.  This is a two-year opportunity for Ms. Rzycki.
"Gabriela has extensive experience after spending 4 years at a Cisco partner in Mexico designing and implementing Cisco equipment for clients. She has brought this first-hand experience to her classroom in El Paso, TX teaching CCNA 1-4 and has actively assisted her students with career advice and hands-on learning opportunities," said Gena Pirtle, Veteran and Workforce Programs Manager and Corporate Affairs Manager with Cisco Systems.
"Gabriela is an enthusiastic leader that has been recognized by Cisco as an Advanced Level and Expert Level Academy Instructor for the past 2 years."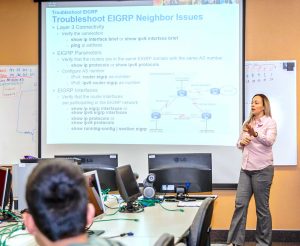 "Gabriela sets an example for all students enrolled at Western Tech, but especially for our female students that are just entering the IT industry.  In the past, Gabriela has been recognized as an Expert Level trainer by Cisco, which is a selection of the top 10% trainers globally, and she has performed as an Advanced Level trainer as well.  We are extremely proud of Gabriela," added Ken Pivarnick, ISS Program Director.
For more information about Western Tech, please call (915) 532-3737 or visit www.westerntech.edu.